Thank you Congressman Sam Farr!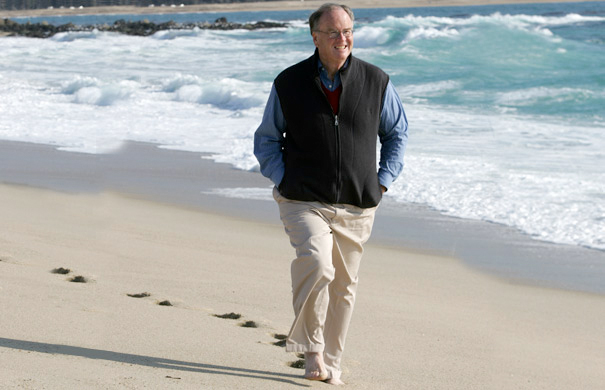 A young boy who loved exploring the tidal pools along the shores of California's Monterey Bay grew up to become a fierce defender of America's greatest natural resource — our ocean. Yesterday, after more than two decades as California's Central Coast's longest-serving member, Congressman Sam Farr announced that he would retire at the end of the current Congress.
We are deeply grateful to Congressman Farr for his leadership in protecting our ocean.
Congressman Farr is a founding member co-chair of the House Oceans Caucus, whose 67 members from both sides of the aisle work to educate the House about issues facing our world's ocean.
His support for science and observation has helped us identify threats and actively seek solutions. From marine debris to ocean acidification to protected areas, Congressman Farr sponsored or co-sponsored legislation to tackle some of the most pressing ocean issues of our time.
Congressman Farr's tenure and position on the powerful House Appropriations Committee made him a formidable protector of vital funding for our oceans.
He has a rare understanding of the link between healthy oceans and a robust national economy—one that he shared with members on both side of the aisle.
His approach embraces the needs of his constituents with common-sense and solid science rooted in a vision for a future where oceans continue to benefit us all. He has been an outspoken champion for ocean planning and the Magnuson-Stevens Act.
And his legacy includes nurturing the next generation of ocean champions.
In his long and illustrious career, Congressman Farr was also a champion for the B-WET program, which for many young Americans is their first and often only exposure to how they can protect our bays, watersheds and oceans.
That's a love that can last a lifetime, as Congressman Farr knows.
Join Ocean Conservancy in thanking Congressman Farr!
Tweet: Thank you @RepSamFarr for being a true champion for #OurOcean