Nationwide, Fisheries Landings Continue to Break Records Thanks to Sound Management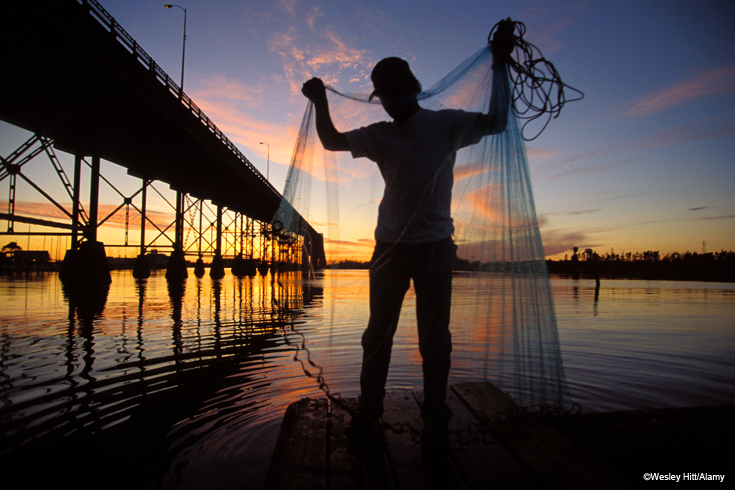 A couple of weeks ago I went on a mackerel fishing trip out of St. Petersburg, Florida, with a 35-year commercial fishing veteran. It was a beautiful day and there was the slightest tinge of autumn out on the Gulf of Mexico, and we quickly caught the day's order of Spanish and King mackerel. Heading back through John's Pass I asked my friend, who also fishes for Gulf snapper and grouper, how business has been and without missing a beat he said "The last two years have been the best of my career."
That commercial fishing captain's booming business is a story reverberating in fisheries across the country, and is borne out in the 2014 Fisheries of the United States report issued by NOAA Fisheries this fall. The report, which is released annually, shows that U.S. fishermen landed 9.5 billion pounds of fish and shellfish with a dockside value of $5.4 billion, a volume that is higher than average for the past five years.
Recreational fisheries are seeing steady increases in landings as well. Here in the Gulf of Mexico the iconic red snapper fishery saw the highest allowable catch on record, at 14.3 million pounds of fish for 2015. Higher catch limits will ultimately result in more days on the water for recreational fishermen headed to the gulf to wet their lines from across the country as the stock continues to rebuild.
Out on the water, fishing is good because of good management practices put into place by federal regulators under the authority of the Magnuson-Stevens Fishery Conservation and Management Act. Simply put, the law works, and commercial and recreational fishermen are reaping benefits while stocks continue to rebuild end ecosystems continue to rebound.
NOAA administrator for fisheries Eileen Sobeck noted that "sustainable fisheries generate billions of dollars for our economy, help keep saltwater recreational fishing as one of our nation's favorite past times, and help coastal communities remain economically resilient." For my commercial fishing friend, keeping fisheries sustainable will keep his business prosperous, and thankfully there is good evidence for staying optimistic.
The 2014 Fisheries of the United States report can be found here.