Why More Research is Crucial for Protecting the Arctic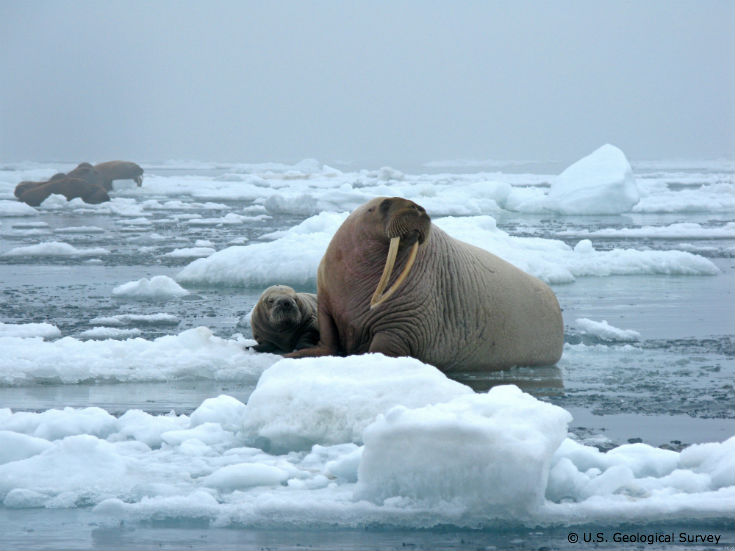 Last month I was fortunate to participate in the annual Arctic Frontiers conference in Tromsø, Norway. The Arctic Frontiers is a leading venue for showcasing relevant research on sustainable growth and environmental sustainability in the region.
The conference attracts influential policymakers and leading scholars from the region and beyond. This year, participants presented their work on a variety of subjects, including climate change, environmental stewardship, fisheries, oil and gas, indigenous people's rights, pollution and many others.
I presented preliminary findings from research I co-led with colleagues from Circumpolar Conservation Union and Portland State University on marine protected areas (MPAs) and maritime vessel activities occurring within important marine areas in the Arctic. There have been a number of global and regional initiatives to identify important biological and ecological marine areas in the Arctic, yet we know very little about what sort of conservation and human activities occur within them.
We investigated the amount of MPA conservation and maritime vessel activities that were occurring within these areas. This is imperative because the Arctic Council, an intergovernmental forum that represents diverse stakeholders on issues central to sustainable development and environmental protection, is increasing their involvement in developing networks of MPAs across the region.
Our preliminary results indicate that MPAs are underrepresented within many important marine areas, and some experience very high levels of maritime vessel activity. This varied based on the season and the type of vessel, such as those involved in fishing or oil/gas transport.
Despite having more than 5,000 MPAs established across the globe, we know very little about how social and ecological elements respond to them in the Arctic. The scientific understanding of MPAs has been disproportionately influenced by research conducted in tropical regions.
The Arctic can learn from science performed elsewhere, but regionally appropriate research and protocols for monitoring MPA effectiveness in the Arctic is needed. For example, many fish larvae disperse and cetaceans migrate over long distances unique to the Arctic, and it's critical to understand how networks of MPAs can serve those species. The Arctic Council's heightened interest in developing new MPAs will hopefully result in an investment in MPA research to understand the unique aspects of the region.
Although my Arctic Frontiers talk was one of few (if not the only) on regional MPAs, I suspect future conferences will include new discussions and research on them. MPAs may not completely stem the imminent changes predicted for the Arctic, but they may help maintain some semblance of social and ecological resilience that are regionally and globally imperative.