Ocean Planning Brings a Taste of New England to Washington, D.C.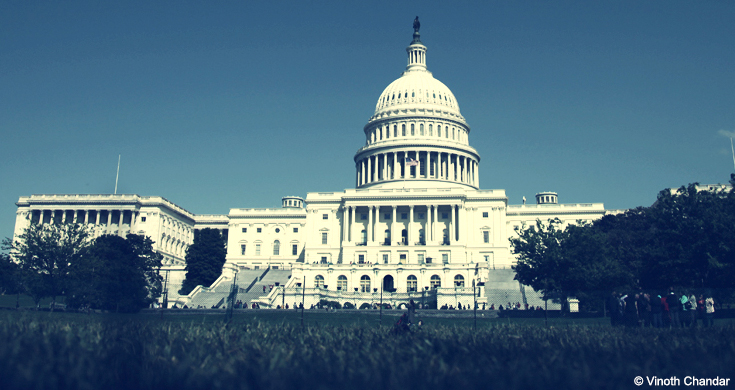 What do lobster fishermen, recreational boaters, research scientists, family aquaculture businesses and renewable energy developers have in common? They've all pulled up a chair at a common table to address important decisions being made about our ocean, through a process called ocean planning.
Last week, nearly 30 ocean users from five coastal, New England states came to Washington, D.C., to talk about the Northeast regional ocean plan with Members of Congress and the National Ocean Council at the White House.
These stakeholders came to D.C. with a simple message: with the Northeast on the cusp of releasing the nation's first ocean plan on May 25, ocean planning is moving forward and provides real benefits to our ocean, the states and ocean industries. It offers a seat at the decision-making table for ocean users across the region and seeks to proactively identify ocean uses and resolve conflicts before they become problematic.
Over the course of two days, these ocean users met with 27 members of Congress and the National Ocean Council to talk about the benefits smart ocean planning has brought to the region and will continue to bring. This visit was a celebration of the hard work the region has put in to the planning process, and also a chance to discuss with federal leaders the significance of this ocean plan. They requested support for the Northeast Regional Ocean Plan and the efforts of ocean users like themselves who have been invested in this collaborative process with the goal of making better, more informed ocean use decisions.
The Experience
What were some of the takeaways for the people who came down from the region, and what does planning mean to different ocean sectors? Check out what three of the individuals that attended the D.C. fly-in last week had to say:
"My job is to empower students in engaging with their community's greatest asset: the ocean. What excited me about meeting with the Connecticut delegation was seeing shipping, commerce, fishing, and government all working together on ocean planning. Now I can honestly tell my students: our government and ocean users work together! There are possibilities out there for you!"

— Mary Horrigan, New England Science and Sailing (Connecticut)
"We had a diversity of stakeholders attend these meetings with Congress. Did we have differences of opinion? Of course, we weren't 100% in agreement, but that's the whole point. The key thing with ocean planning is that we have multiple stakeholders involved and a transparent process. Commercial fishing is everything to the economy of New Bedford. But it's important to keep in mind that offshore wind and boating are also important opportunities.

— Ed Anthes-Washburn, Port of New Bedford (Massachusetts)
"We really all came together—recreational boaters, shipping, seafood farmers, offshore wind—we are all different, but by working together we provided a unified front. It's a really exciting thing. The support from the Representatives and Senators from Rhode Island has been huge! We appreciate their rallying for this worthy cause."

— Greg Silkes, American Mussel Harvesters, Inc. (Rhode Island)
What's Next?
On May 25, the Northeast Regional Planning Body will release the draft Northeast Regional Ocean Plan and will welcome comments for 60 days. A webinar will be held from noon-2p.m. EST, during which the Northeast Regional Planning Body will provide an overview of the draft and describe the public comment period.
The Mid-Atlantic is not far behind either—we expect to see the draft Regional Ocean Action Plan, spanning the waters from New York to Virginia in July! Learn more about the Northeast ocean planning process at their website, and learn more about ocean planning at our website.