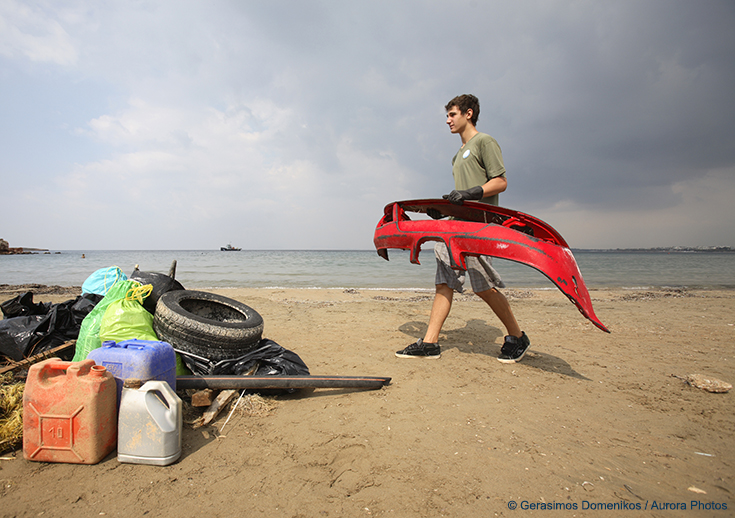 The Olympics is a special time when people from all over the world gather together to cheer on their country's top athletes in an amazing array of sports.
I can't help but think of the similarities between the Olympics and Ocean Conservancy's annual International Coastal Cleanup. They both span the globe in participation, bring people together, and are very competitive (I always try to pick up more trash than my friends, and I know you do too!)
Will you join us for this year's Cleanup on Saturday, September 17? The Cleanup is only one month away—and we promise that you don't have to train or be an athlete to participate.
The Cleanup is truly Olympic in size! Each year, hundreds of thousands of volunteers gather in countries around the globe to remove millions of pounds of trash from our coasts. I'm proud to be part of the amazing team that ensures the Cleanup occurs year after year.
But, we can't do it alone. We need champions like YOU to dive in and join us this year.
We have an easy-to-use map where you can search the globe and find a Cleanup near you!
And, this year we have "upped our game" by having a new way to make your Cleanup more exciting than ever. Earn your own medals by tracking the trash you collect with our new app, Clean Swell. The more trash you collect, the more badges you earn. The app is free and available to download on both iOS and Android systems.
Go for GOLD by downloading Clean Swell AND joining a Cleanup near you!