Fight Back Against Marine Debris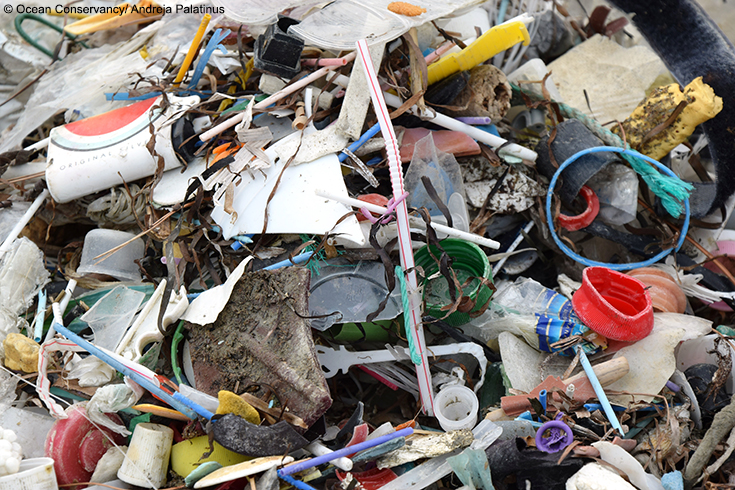 Written by Senator Cory Booker. 
Every 60 seconds, what amounts to roughly a garbage truck full of plastic makes its way into the ocean.  That means that over the next year about 8 million tons of plastic will enter the ocean, creating a massive amount of marine pollution.
It's estimated that if we don't do anything to address this source of pollution, there will be one pound of plastic for every three pounds of fish in the ocean by 2025.
Preventing further damage to our oceans will require a coordinated global effort, and the United States has a vital role to play in leading this charge.
Here at home, the National Oceanic and Atmospheric Administration, or NOAA, is responsible for the Marine Debris Program, which leads the government effort to address, research and prevent waste pollution in our oceans. But the congressional authorization for this program expired back in 2015, and it now faces uncertain prospects. What's more, while marine debris is a global issue, current law doesn't recognize the authority of the Marine Debris Program to work collaboratively with international partners. Empowering program staff to engage in international collaboration will allow the Marine Debris Program to share its expertise and further its impact here in the U.S. and around the world.
Recognizing the need for an updated law, I recently introduced the Marine Debris Act of 2016, a bill that if passed will extend the authorization of the Marine Debris Program until 2021. The bill also recognizes the authority of the program's staff to work with a coalition of international partners, making it easier for the United States to help develop and lead a coordinated response to the global problem of marine debris.
Passing this bill won't solve our global marine debris problem, but it will mark a renewed commitment by the United States to leading the effort to clean up our oceans.
When it comes to making our oceans cleaner and healthier, we don't have a minute to waste.
Take Action: Join Senator Booker and show your support for the Marine Debris Act of 2016 today!
Cory Booker was elected to represent New Jersey in the United States Senate in 2013.