The Problem of Ocean Trash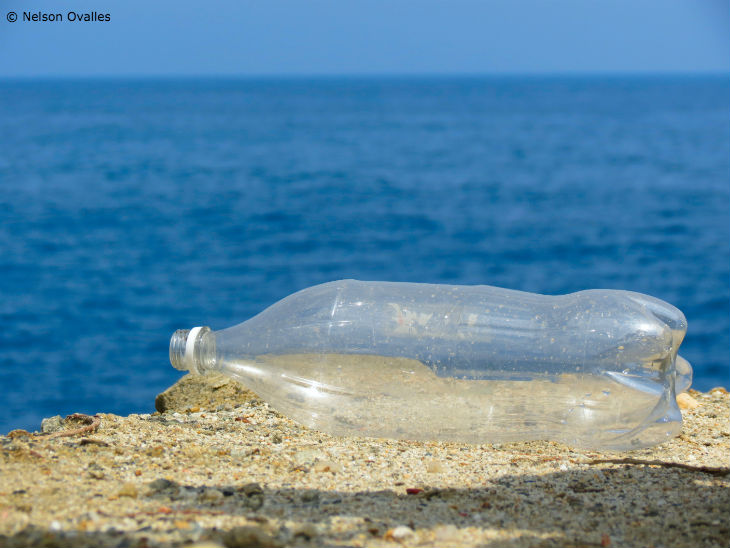 Written by Tori Glascock
Each year an estimated 8 million metric tons, or 17 billion pounds, of plastic flows into the ocean. Enough is enough.
First and foremost, an endless flow of trash into the ocean will affect the health of humans and wildlife alike as well as compromise the livelihoods that depend on a healthy ocean. Trash and debris such as fishing gear, straws, and plastic bags pose a deadly threat to marine life. Fishing gear can trap helpless sea turtles and cut through flesh of whales, while plastic bags are easily mistaken as food and consumed by animals. Straws can be hazardous in that they can get stuck in a nostril, a blowhole, an eye, or even a throat.
80% of ocean trash is a product of land based sources (trash coming from activities on land) including the items listed above—plastic bags, straws, bottles—plastics that are used once and then discarded can end up in the ocean. Marine based pollution (trash reaching the ocean by activities done in the ocean) accounts for 20% of ocean trash, coming from marine vessels, cruise ships, and ocean-based industry such as oil rigs. Not surprisingly, 75% of land based ocean plastic is from uncollected waste that makes its way to waterways eventually reaching the ocean. The other 25% comes from waste that was collected but escaped the system, suggesting that there is work to be done on our waste management system. A complete overview of these statistics can be found in our Stemming the Tide report. If we don't change our lifestyles soon, there could be one ton of plastic for every three tons of fish in the ocean by 2025.
The idea of trash in the ocean is intrinsically associated with giant islands of trash floating in remote places, never reaching life-forms again. Contrary to popular belief this is entirely not the case. Not only does ocean plastic and debris span from the water's surface all the way to the sea floor, but it fragments into small microplastics—plastic particles smaller than five mm in diameter. Think of microplastics like a posting to the web. Once you put something on the internet it is there forever, no matter how buried it may seem to get. Plastic that reaches the ocean is the same. Although it may seem to have disappeared, it has really only continued to breakdown into smaller and smaller pieces that will infiltrate the marine ecosystem for the foreseeable future.
Take a deep dive into the problem of ocean trash in the infographic below! It is interactive so click on something to learn more!
[infogram id="7e8b3700-20e8-4d9b-b11d-837c16b1b4ce" prefix="Aie" format="interactive" title="The Problem of Ocean Trash"]
Tori Glascock is a 2016 Ocean Conservancy Summer Intern.