7,000 Species, 200 Nautical Miles and YOU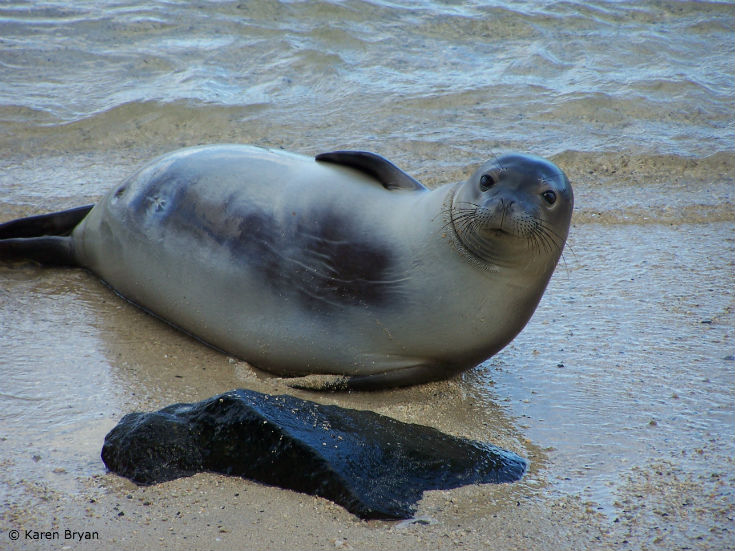 Let's create the world's largest protected marine area, ever.
The Northwestern Hawaiian Islands are home to one of the most remote and fragile ecological areas in the world, called Papahānaumokuāke. Four years ago, President Obama expanded the Papahānaumokuāke Marine National Monument to protect 50 nautical miles that provide sanctuary to sea turtles, sharks, coral and critically endangered Hawaiian monk seals. Today, we're asking the President to make Papahānaumokuāke the largest protected marine area in the world, by expanding the monument to 200 nautical miles—four times larger than its current size. That's where you come in.
Tell President Obama that Papahānaumokuāke is worth protecting.
Our goal is to send 20,000 signatures to President Obama before the World Conservation Congress meets in Hawai'i in two weeks! President Obama needs to hear from people like you: Tell him to stand with native Hawaiians, senators, scientists and local government in supporting the expansion of Papahānaumokuāke (and yes, we are still having trouble pronouncing it). Powerful lobbyists stand in the way of expanding and preserving this magical seascape, which is why we need people power to make a difference. Please, take action now and help us reach our goal of sending 20,000 signatures to President Obama in just two weeks.
Papahānaumokuāke is home to over 7,000 species—a quarter of which can't be found anywhere else on Earth. It also protects an area larger than all our national parks combined (1.6 million square kilometers)! Less than one percent of the world's ocean is protected, and expanding Papahānaumokuāke is a critical step to preserving the genetic diversity unique to its waters, supporting more productive fisheries outside the monument and protecting a cultural seascape important to native Hawaiians.
Take action. Join me in asking President Obama to expand this national treasure.
All we need is Obama's signature. Will you help make this a reality?
When Papahānaumokuāke was first established in 2006, it was a huge win for our environment. Let's make that happen again.