Meet Chloe: Teen Advocate for our Ocean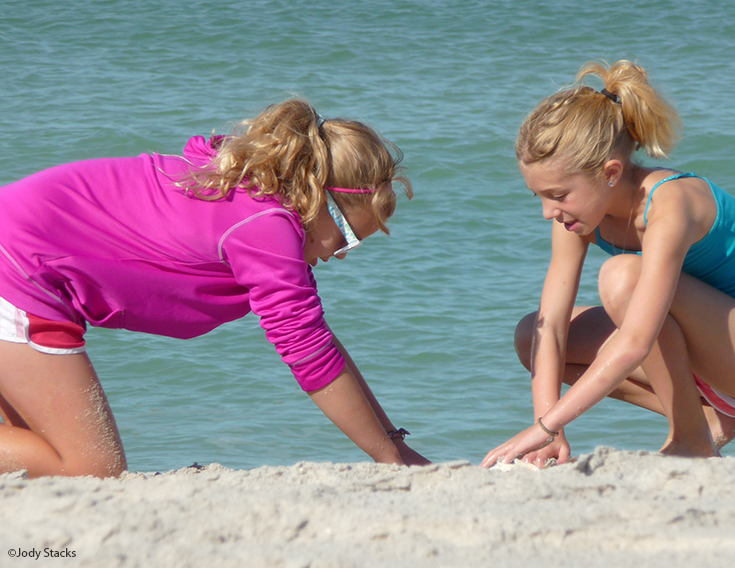 by Nelle Crossan
Meet Chloe—a 14 year old from Colorado, working to bring awareness and advocate for the ocean by encouraging other teens to get involved in their local communities!
Ocean Conservancy: When did you first find your passion for the ocean?
Chloe: Every year we would visit my great grandmother in Florida and I always found the ocean both calming and empowering. The ocean is so unique—we still don't know exactly what is out there. I remember finding butterfly shells (coquina clams) on the beach and picking up starfish and throwing them back to sea. Also, my grandparents, Carol and Michael Altman have always encouraged my love of the ocean and are donors to OC! I have continued to love the ocean even though I live in Colorado. I am part of a club at school that works with the organizationTeens4Oceans, which has been a great way to learn more about ocean health and what teens can be doing to advocate, protect and preserve it.
Ocean Conservancy: Teens4Oceans sounds like an awesome organization! Tell us more about your involvement.
Chloe: I knew I wanted to learn more about the ocean and give back, so I started researching organizations with my mom. We heard about Teens4Oceans and two friends of mine approached me about starting a club at our school. We were able to have someone come out and visit my school with a mobile lab from Teens4Oceans, and it was so cool. We got to do different experiments that showed the effects of coral bleaching. We learned more about the plastic gyres in the Pacific Ocean, endangered fish species and how our actions affect the ocean, even from a landlocked state like Colorado.  As a club we also held bake sales and raised enough money for two water bottle refilling stations in our middle school!
Ocean Conservancy: Wow! What a great way to bring the ocean to teens! In your opinion, what do you think teens could be doing in their daily lives to make an impact on ocean issues?
Chloe: If teens and kids my age are really passionate there is so much they can do! Teens can create groups that meet monthly, go to coastal clean ups, or go online and learn more about ocean issues. Other ideas are having bake sales with informational handouts about the ocean and using reusable water bottles so not as much plastic ends up in the water. I think the biggest problem for people our age is that we don't know what our impact is on the ocean and I want to make sure teens are informed about their actions.
Ocean Conservancy: Thank you so much, Chloe for all of your work to engage teens on this issue and for being a supporter of our work. We need more teens like you!
Nelle Crossan is the Individual Giving Specialist at Ocean Conservancy, based in Washington, DC. Nelle grew up on the north shore of Massachusetts and spent her summers at the beach, soaking up all the ocean has to offer. When she's not advocating for ocean health you can find her singing, watercolor painting or swimming. Follow her @nellecrossan.