State and International Governments, Tribal Nations, Businesses Join Forces to Combat Ocean Acidification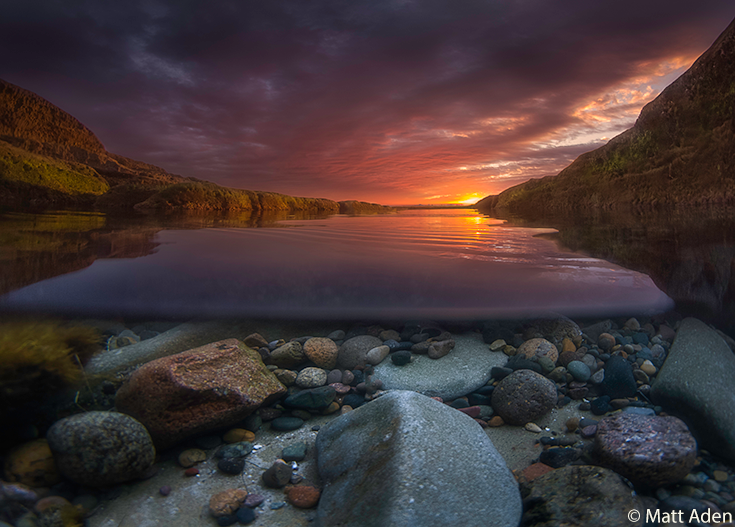 How often have you gotten information you can really use from a friend, neighbor or family member? The kind that makes you say, "Ohhhhh…. That is SO helpful!" The key to these "aha moments" is often simply being well-connected with others having the same experience.
Yesterday a new initiative launched that will increase the number of aha moments about ways to take action on ocean acidification, raising awareness across the country and around the world of this threat at a time when it is clearly needed. The International Alliance to Combat Ocean Acidification, organized by the Pacific Coast Collaborative and supported by Ocean Conservancy, brings together nations, including Tribal nations, states, cities, businesses and organizations from around the world to combat ocean acidification caused by increasing carbon emissions. These are immediate and critical threats to coastal economies and ocean ecosystems, but sometimes it's not obvious where a specific community can dive in and take direct action.
California Governor Jerry Brown said at yesterday's launch, "We're not waiting for anyone—we'll partner with cities, states, nations, businesses," to take action on ocean acidification. California is a founding member of the Alliance, along with Oregon, Washington, France, Chile, the Quileute Tribe, Quinault Nation, and Suquamish Tribe, the City of Imperial Beach, California, Cross River State, Nigeria and a number of affiliate members (including Ocean Conservancy, Natural Resources Defense Council, The Nature Conservancy, World Wildlife Fund, the Pacific Coast Shellfish Growers Association and many others).
There's a place for everyone in the Alliance—groups and governments that have already taken sustained action, and those considering how best to jump in. Alliance members will be able to exchange information on what has worked and what is known. The Alliance will work to ensure that the highest levels of political leadership understand that taking action on ocean acidification means protecting coastal communities and livelihoods. It will also advance the science of ocean acidification, take meaningful actions to reduce its causes, protect the environment and coastal communities from acidification, expand public awareness and build sustained support for taking more action to protect communities, businesses and our coastal way of life.
Conversations late in the day turned to discussing how Alliance members will put together action plans to describe how they intend to make progress. They will work together with other Alliance members to trade ideas and best practices. The day concluded with a sense of optimism and excitement about the potential that the Alliance represents a way to link the best available science and stories from communities impacted by acidification to the highest levels of political leadership—to ensure that this issue gets the attention and resources it needs.
For more information on the Alliance, check www.oaalliance.org or email [email protected].