New Report Evaluates Risks of Vessel Traffic in the Bering Sea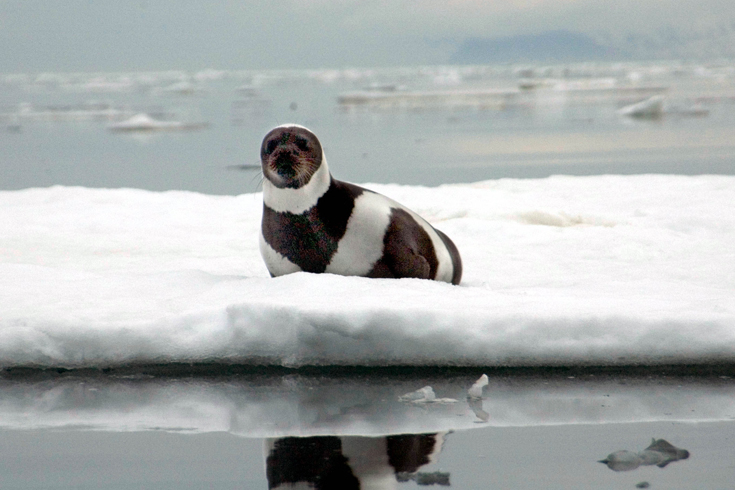 As Arctic sea ice continues to melt, the Bering Sea—including the narrow Bering Strait—is experiencing more and more ship traffic. As ship traffic increases, so too do the risks, including oil spills, vessel strikes on marine mammals, air pollution, discharge of wastes into the water, and production of underwater noise.
A new report, commissioned by Ocean Conservancy and conducted by Nuka Research and Planning Group LLC, evaluates the risks from vessel traffic in the Bering Strait.
The Bering Sea is used by millions of seabirds, and an array of marine mammals including whales, seals, walruses and polar bears. Alaska Native peoples who live near the Bering Sea depend on its fish and wildlife as a key source of food and to support cultural practices that date back millennia. And the Bering Sea is home to rich commercial fisheries: in 2014, five of the top 10 most valuable commercial fisheries in the United States were based in or near the Bering Sea.
There's no doubt that these waters are astoundingly abundant, and there is a lot at stake. So what did the risk assessment find about the risks posed by vessel traffic in the Bering Sea?
Right now, in the Northern Bering Sea and Bering Strait region, most oil exposure and risk is associated with vessels that service the region, primarily delivering fuel and goods to communities or exporting resources from mines. In contrast, in the Southern Bering Sea and Aleutian Islands, most oil exposure comes from vessels that are just passing through the region, transiting Great Circle Route.
"Lightering" (transferring fuel from one ship to another offshore via hoses) is a significant source of risk in the Northern Bering Sea.
In the future, as more ships transit the Bering Strait, there will be more oil spill exposure.
Much of the increase in ship traffic is expected to come from bulk carriers and tankers serving resource extraction projects elsewhere in the Arctic. These vessels are a particular concern because they generally use heavy fuel oil—a "persistent" fuel that, if spilled, would be virtually impossible to clean up and would likely have impacts for years. Cruise ship and tourism traffic is also likely to increase in the future.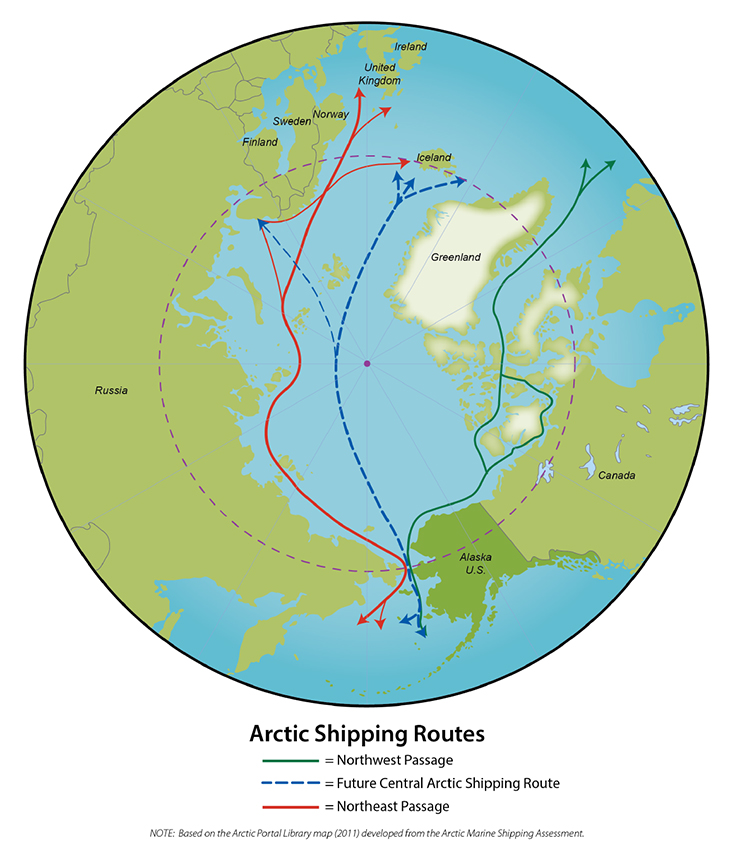 Fortunately, the risk assessment makes clear that we can take pragmatic steps to reduce the risks from increasing vessel traffic in the Bering Sea. In doing so, we should make use of extensive traditional knowledge from Alaska Natives about the Bering Sea ecosystem to inform the development of mitigation measures and response planning. Some options could include:
Using routing measures such as traffic lanes and Areas to be Avoided to reduce exposure to hazards;
Improving vessel communications and monitoring systems to help avoid conflicts between vessels and subsistence hunters and to reduce impacts to marine mammal aggregations;
Tightening requirements for vessel waste management to avoid or reduce impacts of harmful pollution;
Engaging in rigorous planning for disabled vessels so that incidents don't become accidents;
Evaluating lightering practices to determine whether there are ways to improve safety and reduce the risk of spills; an
Developing community spill response that incorporates not only local response capacity but also local input into response planning.
The Bering Sea hosts abundant marine life that supports the people of the region, as well as rich commercial fisheries. And now, the Bering Sea and Bering Strait are growing more important as an international shipping route. Ocean Conservancy is working with others who care about the health and resilience of the Bering Sea to advance practical, common-sense ways to reduce the risks associated with vessel traffic. Putting in place key measures to increase safety and reduce risk makes sense now, and will pay dividends in the future, as shipping transits through the Bering Strait and Bering Sea increase.