It's Time to Do the Right Thing for Summer Flounder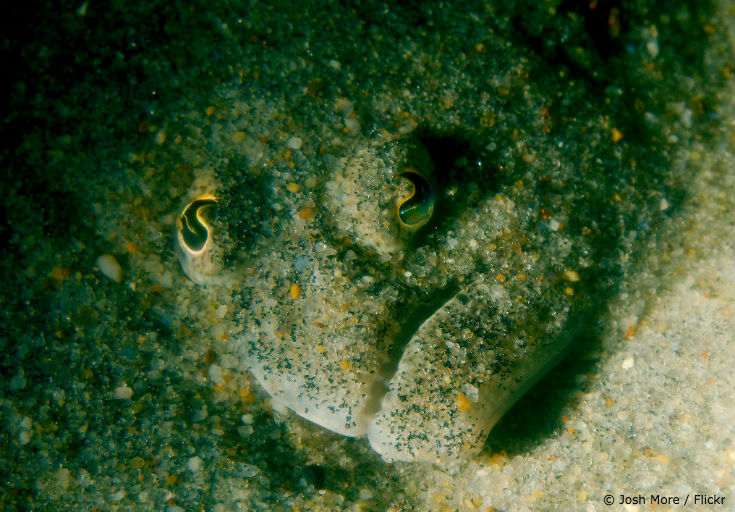 Charles A. Witek, III is an attorney, salt water angler and blogger.
The National Oceanic and Atmospheric Administration (NOAA) Fisheries' successful rebuilding of the summer flounder stock was one of the mid-Atlantic region's greatest conservation success stories.
By 1989, summer flounder had become severely overfished. The total spawning stock was estimated at a mere 5,521 metric tons, and biologists were able to find very few fish that were more than two years old. After that, a very slow rebuilding process began, which was badly hindered by managers who subordinated the needs of the recovering stock to the short-term economic concerns of the fishing industry.
The rebuilding effort got a big boost in 2000, when a federal appellate court, in a case titled Natural Resources Defense Council v. Daley, slammed the National Marine Fisheries Service for failing to adopt a rebuilding plan that had a realistic chance to end overfishing. Faced with a plan that had only an 18% chance of avoiding overfishing, the court observed that "Only in Superman Comics' Bizarro world, where reality is turned upside down, could [the National Marine Fisheries] Service reasonably conclude that a measure that is at least four times as likely to fail as succeed offers a 'fairly high level of confidence.'"
Such court found that, in order to comply with applicable federal law, a fisheries management plan must have at least a 50% chance of achieving its goals.
After that decision, the pace of the summer flounder recovery increased. Although elements of both the commercial and recreational fisheries were unhappy with the more restrictive regulations that were imposed, no one complained when the spawning stock increased nearly tenfold, to 53,156 metric tons, by 2010. Regulations were relaxed and, buoyed by an abundance of fish, both the recreational and commercial fishing industries thrived.
Unfortunately, some things are beyond human control. Beginning in 2010, the recruitment of young flounder into the population declined sharply. Although fishery managers have yet to determine a reason, such recruitment has remained below average for six consecutive years, and no one can predict when it will improve.
As a result, the spawning stock biomass has been steadily shrinking. In 2016, biologists completed an update to the summer flounder stock assessment and advised that "the stock biomass is dangerously close to being overfished, which could happen as early as next year if increased efforts to curb fishing mortality are not undertaken."
In response to that advice, NOAA Fisheries determined that the annual catch limit for summer flounder had to be reduced by 30%.
Despite the clear need for such reduction, it was not well received in the recreational fishing community. Magazine editors, fishing tackle dealers and party boat captains were quick to condemn NOAA's action, arguing that it was not based on good science, and would cause severe economic harm. NOAA Fisheries disagreed, with a spokeswoman for its Greater Atlantic Region Fisheries Office pointing out that the reduction is based on "the best scientific information available" and "is necessary to end overfishing and ensure that the stock does not become overfished."
Despite such reassurances, two New Jersey congressmen, Rep. Frank Pallone and Rep. Frank LoBiondo are threatening to introduce legislation that would block the harvest reduction and extend the 2016 annual catch limit through the 2017 and 2018 seasons.
Passing such legislation, should it be introduced, would be a grave error. The science underlying the current summer flounder stock assessment has undergone peer review by a panel of internationally-recognized fisheries experts. The need for the harvest reduction has been endorsed by the Mid-Atlantic Fishery Management Council's Science and Statistics Committee, composed of eighteen PhD-level scientists. When that many experts agree that summer flounder need help, it is prudent to listen.
The fishing industry is focused on the short-term impacts of the harvest reduction, while fishery managers are focused on the long-term health of the stock. A short-term focus may prove more profitable for a year or two, but will soon lead to an overfished stock unable to support a thriving recreational fishery. On the other hand, by focusing on the summer flounder's long-term health, managers can best assure that a healthy stock and a healthy fishery will survive well into the future.