Why We Can't Let Congress Dismantle the Endangered Species Act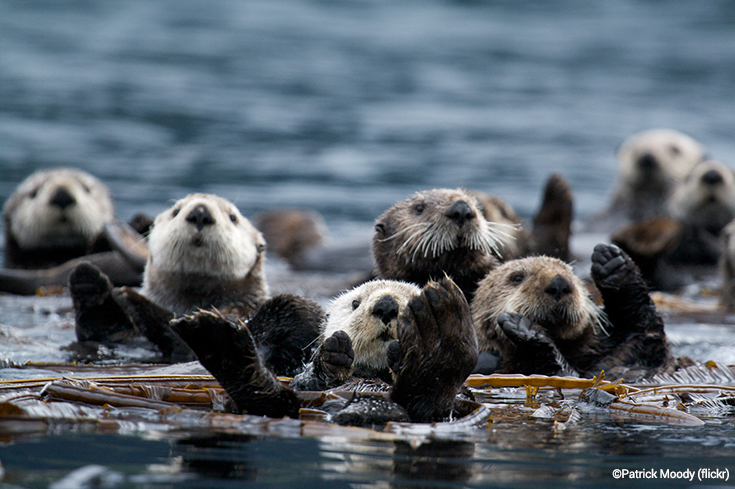 One of my favorite conservation success stories happened in the ocean.
In my home state of California—southern sea otters were hunted to near extinction for their fur coats in the early 1900's. But miraculously, a small population of fifty animals survived, hidden from hunters on the Big Sur Coast. They were placed on the Endangered Species list in 1977, and this small population has made an unbelievable comeback.
Can you imagine an ocean without sea otters, manatees or coral? Right now, some members of Congress are planning to dismantle the Endangered Species Act, and we simply can't let this happen.
Please take action now. Hold Congress accountable for the protection of our ocean species.
We owe the presence of species like humpback whales and Steller sea lions to the Endangered Species Act. For almost 45 years, this law has been a vital champion for saving and protecting some of our favorite ocean animals. Out of the 2,270 species listed as endangered or threatened under the ESA, about 650 are found only in areas outside of the U.S. and our national waters. Without the ESA, many of these would have gone extinct by now.
Today, the ESA continues to protect endangered sea otters, in addition to a host of other species. And we can't risk backtracking on these important protections. Please tell Congress to continue the success of the Endangered Species Act and support ocean wildlife.
Thanks to the ESA, our kids will be able to hear a humpback whale call, enjoy a tasty meal of wild Salmon and know that monk seals still swim off the coast of Hawaii.  From safeguarding habitat to ensuring essential protections, here are some species being helped right now:
Beluga whale
Whaleshark
North Atlantic right whale
Loggerhead, green and leatherback sea turtles
184 species of fish
22 species of coral
If Congress succeeds in dismantling the Endangered Species Act we could completely lose many of these species in the near future—animals vital to healthy marine food chains and productive ecosystems. That's why we need you to take action.