Protecting Chesapeake Oysters, One Cage at a Time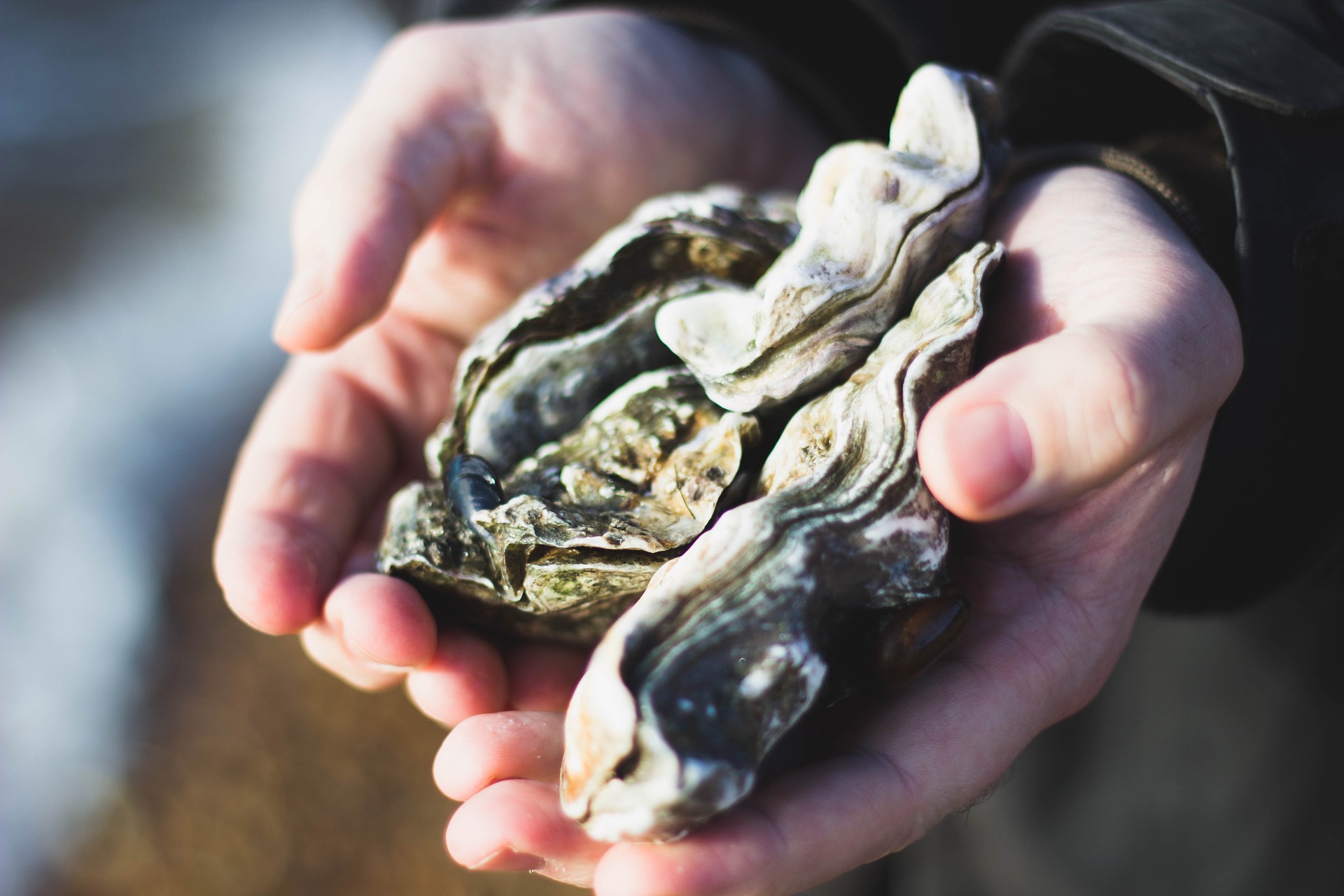 This past Saturday morning, several members of the Ocean Conservancy team traveled to Annapolis to participate in local oyster restoration efforts. Though only a forty minute drive from Ocean Conservancy's Washington DC headquarters, the sleepy docks of Annapolis, Maryland feel like an entirely different world. Busy city streets give way to tree-lined, sometimes graveled roads as we headed toward the edge of the South River, which feeds into the Chesapeake Bay.
A morning on the docks.

©
At Hillsmere Marina, we met with Kevin Green, the Acting Executive Director of the South River Federation. Working with the Chesapeake Bay Foundation and Oyster Recovery Partnership, his organization plants large numbers of young oysters on South River bars each year. In the fall of 2017, the Federation planted nearly 2 million oysters in the river. But first, the baby oysters—known as spat—have to be grown. They are extremely small in size and grow by attaching themselves to existing oyster shells. The South River Federation gathers leftover oyster shells from restaurants across the region, a process that Kevin explained isn't cheap.
"It's a shame," he said, "because half this county is built on oyster shells. All the roads around here have oyster beds underneath them."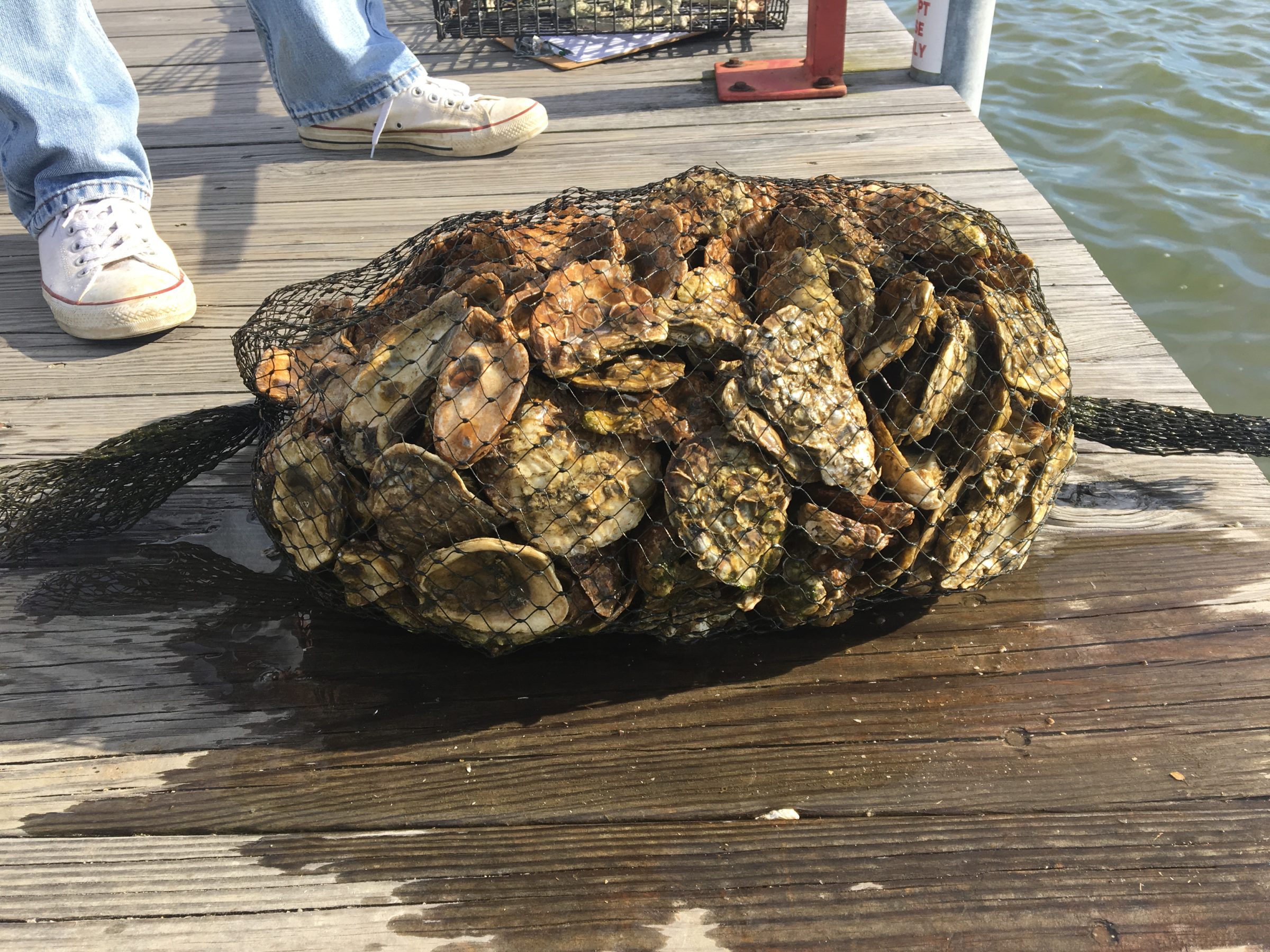 To protect the vulnerable spat, Kevin grows them in cages that he hangs from area docks. About once a month, volunteers gather to help clean the cages so that water can flow over the shells.
Among the volunteer "regulars" is Sean Duffy, a fifth grade teacher from Virginia, who comes once a month with some of his students to get a hands-on lesson in conservation.
The cages we were tasked with cleaning had only been in the water for a few weeks, but were already covered in a thick layer of gunk. The cages were less than halfway filled but the weight of the muck that had accumulated made it difficult to pull them up.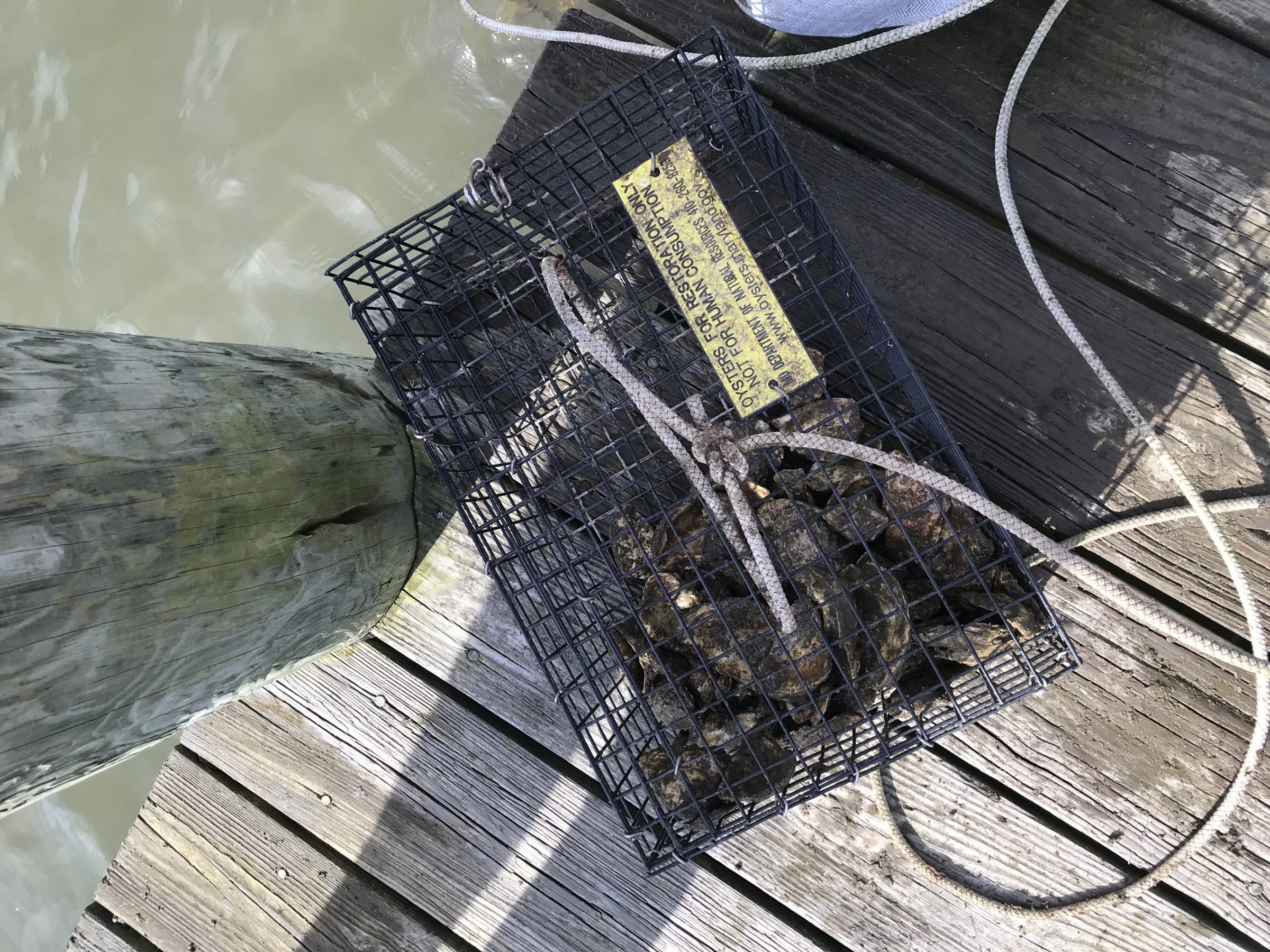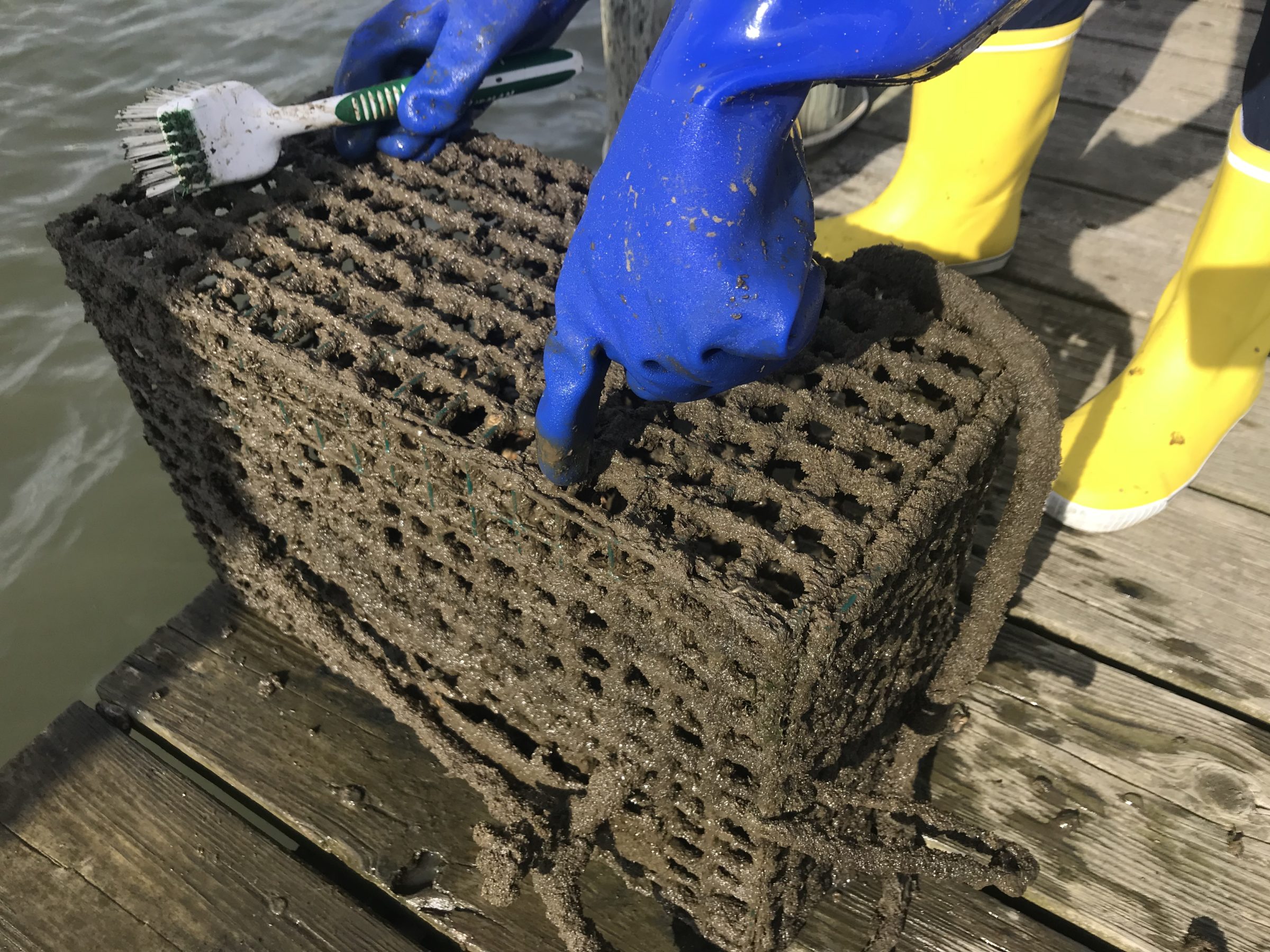 As I went to clean my first cage, I got a surprise in the form of a fish flopping into my hand. Crabs scurried out of the cages onto the dock and I could see small worm-like creatures moving in the muck. It soon became clear that a host of creatures had found a home in the oyster cages. By the end of the day, we had found dozens of fish, crab, scuds, and even a few eels.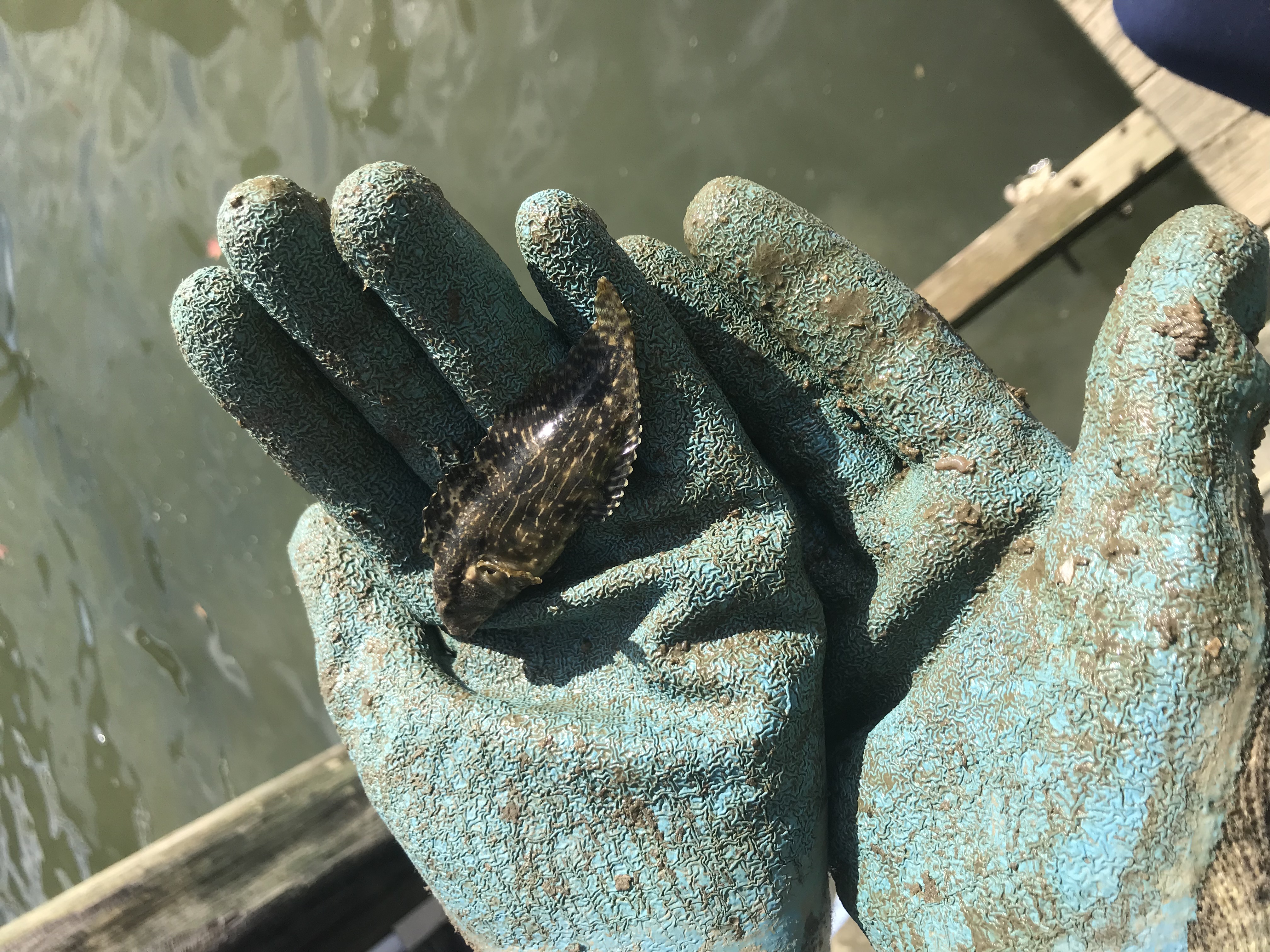 An oyster toadfish – don't be fooled by its size, though.

These guys have strong teeth that can bite through oyster shells.
Indeed, fully grown oyster reefs provide vital habitat for animals like rockfish and blue crabs. More than that, oysters are filter feeders and, when fully grown, can filter 25-50 gallons of water a day. These weird looking creatures are hugely important to their ecosystems, but are also uniquely vulnerable to the threats that the ocean faces. As the ocean absorbs carbon emissions and becomes more acidic, oysters have a more difficult time building their shells.
The oysters of the Chesapeake are at just 1% of their historic population, due in part to ocean acidification, overfishing and disease.
Luckily, there are people working to protect oysters. Organizations like the South River Federation are doing large scale oyster restoration across the country. Teachers like Sean are getting students engaged with the issue. And Ocean Conservancy is working to combat ocean acidification across a variety of fronts, bringing stakeholders together to find solutions.
As we drove back to DC, I was covered in muck, my arms were sore, but I was energized. The ideas that were once theoretical to me–oysters filtering the water, the importance of oyster beds to aquatic ecosystems–had become tangible. Sometimes, going out and getting your hands dirty can make all the difference.
Learn more about the South River Federation's oyster recovery program here.