A Season of Gratitude: What We're Thankful For in 2017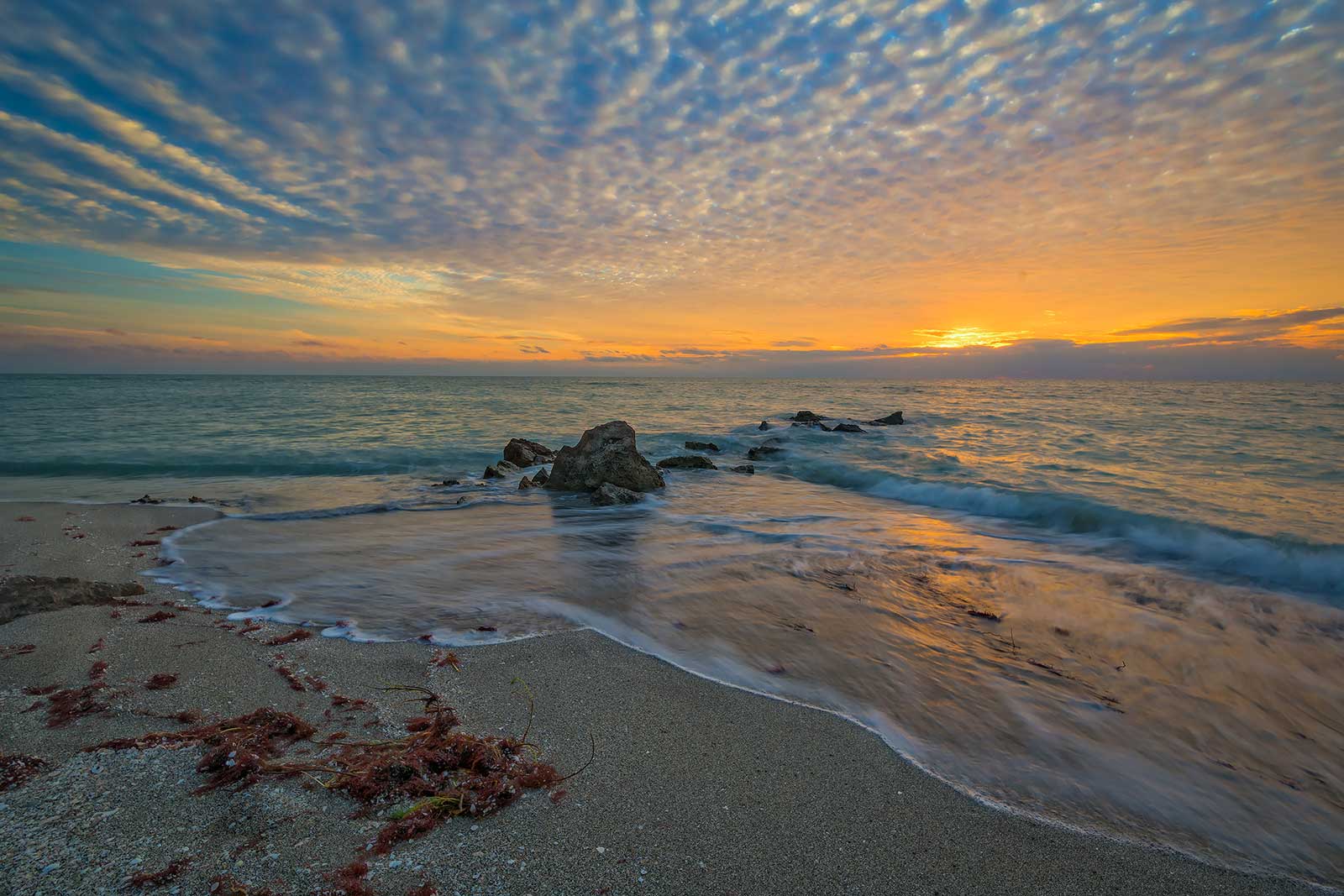 It's the season of gratitude, and all of us at Ocean Conservancy couldn't be more thankful for the progress we've seen in 2017. We've been met with some incredible challenges, road bumps and unexpected obstacles, but none of these have stopped us. With a backbone made up of the support of countless people committed to marine conservation, our programs have seen some extraordinary breakthroughs for our ocean. The most incredible thing? None of it could have been possible without our consistently awe-inspiring community of supporters, banded together as defenders of one thing that bonds us all together: our ocean.
Check out some of the progress we're most thankful for accomplishing in 2017!
We're building a healthy ocean and coastal communities

through smart ocean planning.
Our nation's first regional ocean plans were launched last year, and we're committed to working to implement them. These plans balance multiple ocean uses, from conservation to economic development to recreational purposes. Some examples demonstrating these plans include: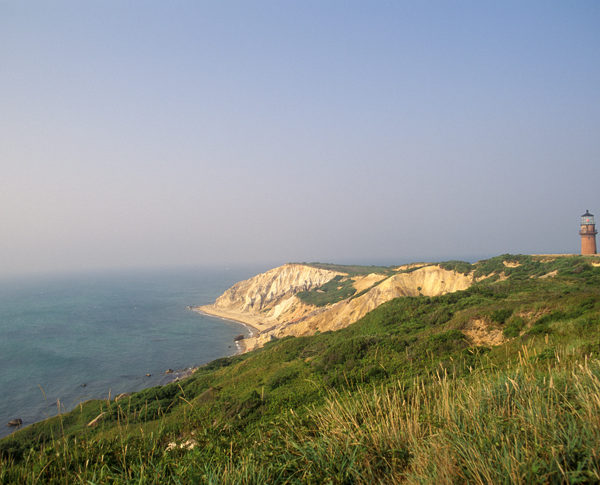 Conservationists and commercial fishermen came together to look at data from these ocean plans to visualize key habitats and fishing spots, while also weighing in conservation options for species like the rare deep-sea corals that call the Gulf of Maine and the waters off Cape Cod their home. Brand new data helped to map out exactly how fishing vessel activity could be routed to avoid these coral habitats, providing an illustration of smart ocean planning implementation.

Our collaborative, solution-focused approach to ocean planning led countless industry partners to come together to submit a letter to the Trump Administration, expressing incredibly strong support for ocean planning initiatives. When it comes to executive administrations, it takes the uniting of various different voices to be heard and that's exactly what we did and are continuing to do.
Trash Free Seas® is leading the fight against

marine debris and plastic pollution.
No matter where it originates, Ocean Conservancy is working to stop the flow of trash into our ocean. This year, our work to keep beaches clean and end ocean plastics included a new partnership with Outerknown®, the retail apparel company founded by World Surf League champion and continuously vocal ocean spokesperson Kelly Slater. Whether upstream or downstream, were working to protect our ocean from trash and plastic contamination.
With the support of a number of leading worldwide brands and the Trash Free Seas Alliance®, we were able to announce a collaboration with Closed Loop Partners. With this group, we developed a new method of funding support waste management, recycling and circular economy projects in Southeast Asia (the largest source of plastic inputs into our ocean)!
Ocean Conservancy co-hosted a summit with the Outdoor Industry Association and the University of California Santa Barbara, focused on identifying solutions to the ever-increasing problem of microfiber pollution. This type of contamination happens when synthetic fabrics such as polyester run through people's laundry, releasing tiny plastic particles that run down drains…and eventually into our ocean.
Once again the largest volunteer beach cleanup effort worldwide, our International Coastal Cleanup reported the collection of more than 18 million pounds of ocean trash from our coastlines…now

that's

what we call teamwork.
We're defending the importance of fishery laws

and pushing the envelope to develop more innovative

fishery management solutions.
Back in July, the U.S. Department of Commerce issued a short-sighted order to extend the federal private recreational fishing season for red snapper. This allowed for overfishing and threatened rebuilding efforts for the species' populations. With Environmental Defense Fund and Earthjustice, Ocean Conservancy is fighting back against this dangerous decision. Political pressures shouldn't override proven, science-based policy and fighting against the season extension helps chart a course for healthy and stable future fisheries.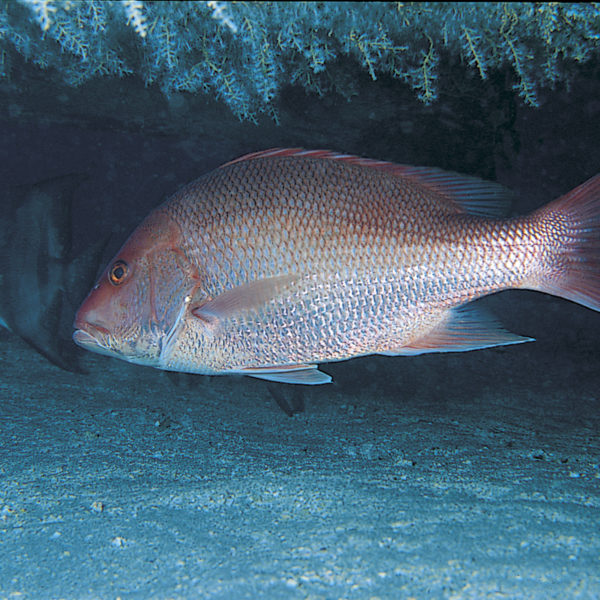 New fisheries challenges call for innovative solutions, and this has been showcased through a number of new initiatives this year.

We've pushed to influence West Coast fishery plans to keep larger ecosystem conditions in mind in order to restore and maintain healthy fish stocks, and even developed a groundbreaking computer modeling tool that can actually

predict

fishermen's actions. These actions are one of the most influential factors when it comes to making effective fishery management decisions amidst continuously shifting ocean conditions and changing political landscapes. Yet another win? A number of reputable partners are now utilizing the tool across the world, including Oxford University, to pinpoint the best solutions to achieve healthy, sustainable global fisheries!
Marine wildlife are on the road to recovery

in the Gulf of Mexico.
Between the BP Deepwater Horizon oil disaster and recent catastrophic hurricanes, the Gulf of Mexico has been significantly affected over the last decade and our mission calls us to work hard to restore and protect the area from future harm. We've focused in on advancing efforts to heal the wounds the Gulf has felt, as well as provide support and restoration efforts for its iconic marine wildlife.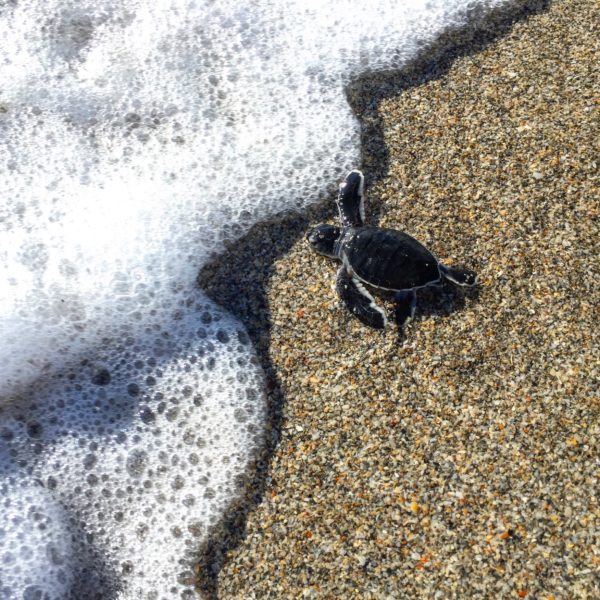 Our newest report, titled

Restoration without Borders

, is being recognized and used to pinpoint areas in the region where endangered Kemp's ridley and loggerhead sea turtles are most at risk. From pollution to fishing and shipping threats, we're helping drive toward the best solutions to bring these populations back from the brink.

We've also implemented a new focus on the recovery of Gulf coastal communities that have been wrought by the 2017 hurricane season. Ocean Conservancy is working with all our might to ensure that restoration and recovery dollars are used wisely to better protect these communities and surrounding wildlife from future threats.
Our teams are spurring action to protect our ocean.
Although science-based ocean priorities have been directly affected by a number of partisan, politically-charged changes over the last year, Ocean Conservancy knows that our ocean is a potent rallying point around which people of countless perspectives can come together.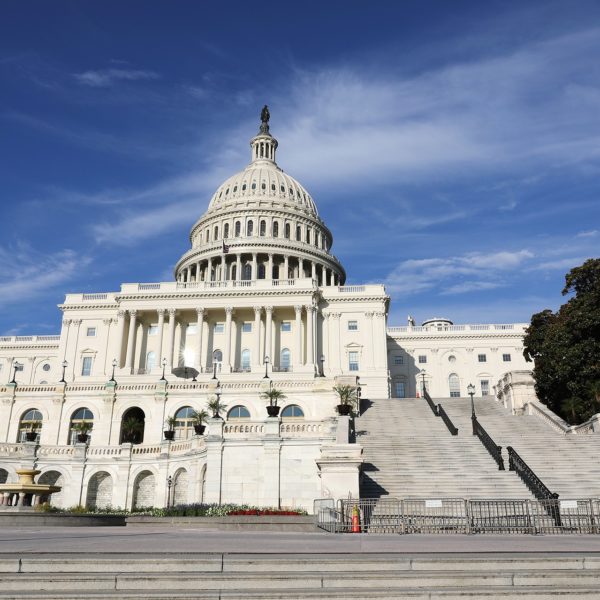 Now, we're working to bring together various voices for the sea (those of people we call like to call 'champions' of our ocean). From sailors and divers who see the impact of ocean plastics to coastal communities concerned about current fish stocks and more, finding common ground to defend core conservation programs is essential.
This year, we brought together two particular key voices for our ocean: Philippe Cousteau (grandson of renowned oceanographer Jacques Cousteau) and Rep. Carlos Curbelo (R-FL). These leaders, though from different political parties, came together to talk about non-partisan solutions to our most biggest conservation problems, breaking down barriers of partisanship in the name of our ocean. Forming these productive partnerships that rise above the political fray are proving to be a necessary, ongoing strategy that we are committed to. 
We're fighting to protect the beloved wildlife

that calls the Arctic home.
In 2017, with the essential behind-the-scenes assistance from Ocean Conservancy, the U.S. chairship of the intergovernmental Arctic Council closed with a strong focus on conservation. We helped make sure that a framework was adopted for an interconnected network of Marine Protected Areas (MPAs), and we also ensured that issues such as increased Arctic shipping and the effects of climate change on the pan-Arctic region were addressed, emphasizing the need for global action to reduce greenhouse gases.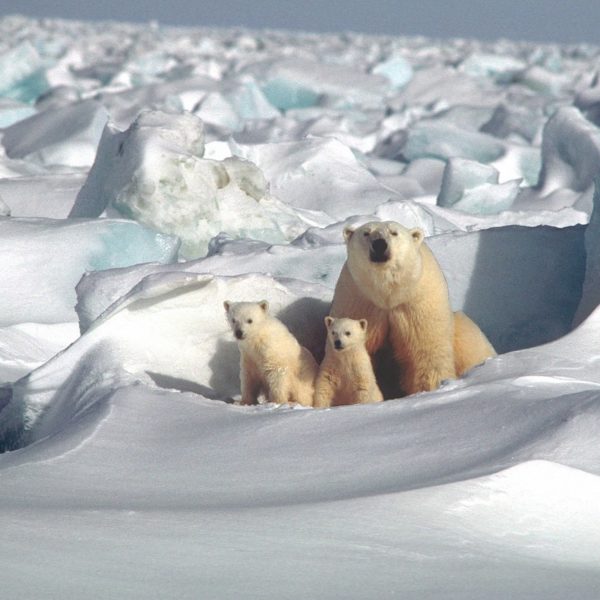 On an international level, we were thrilled to learn that Finland has decided to advance these conservation plans under its 2017-2019 Arctic Council chairship!
On the homefront, Ocean Conservancy lead the way in persuading the U.S. Coast Guard to adopt our recommendations for protecting the Bering Sea and Bering Strait areas from the dangers of increased shipping. Over the course of the next year, we're working to implement these plans to protect the millions of marine mammals that pass through it every year, as well as its local indigenous and coastal communities.
We're bringing people together

to fight carbon pollution in our ocean.
Across our nation and the world, the impacts of ocean acidification (or OA) are more than clear. From dwindling oyster populations to slowing coral reef recovery and growth, our ocean depends on us to keep its pH levels from becoming even more dangerously low.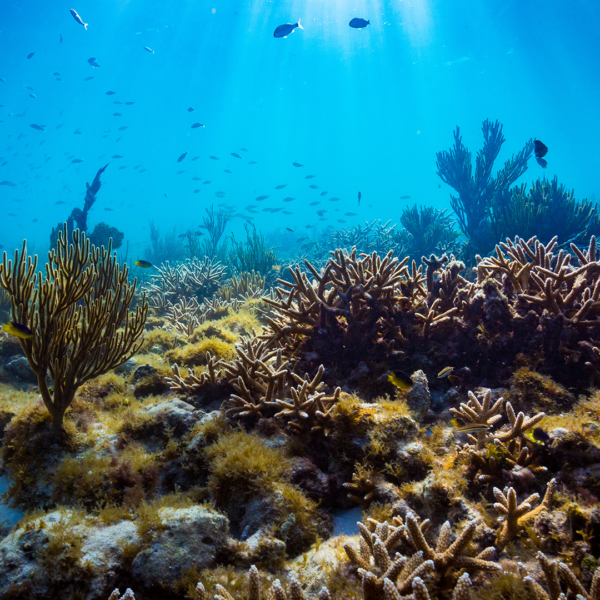 As a founding partner of the International Alliance to Combat Ocean Acidification, Ocean Conservancy has been working to grow Alliance membership to unite various areas of the world in developing solution-oriented action plans to solve this issue. Carbon dioxide pollution (the root cause of OA) is something we can and must fight to decrease, and over the course of the past year, more and more countries are recognizing the need for change. New Zealand, Iceland, Fiji and Sweden have all

recently committed to joining the Alliance, and in an incredible show of unified commitment to fighting OA, the current membership of the Alliance has risen above 50. We couldn't be prouder to see so many people come together in support of this cause.

With this, Ocean Conservancy also produced a video about OA and its impact on coral reefs in Florida, as well as potential impacts to on coastal industries. Congresswoman Ileana Ros-Lehtinen (R-FL) spoke to Congress on the problem, describing not only its core causes, but also its day-to-day consequences on our ocean and coastal communities as we know them. In the speech, she commended Ocean Conservancy and our video for highlighting, illustrating and championing the issue and we couldn't express more gratitude for her recognition of our work.
People's hearts are uniting in a determined rally

to protect our ocean like never before.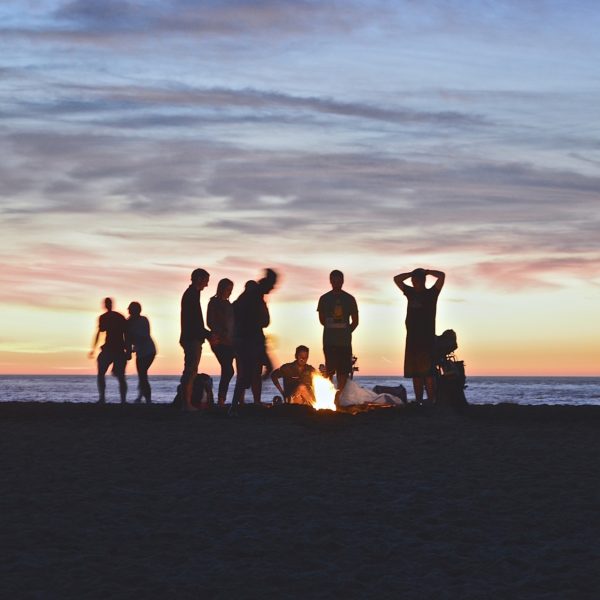 All in all, though our ocean is facing new and very real dangers today, there's one thing that has kept a positive, hopeful connotation to our work… the fervent support and unwavering commitment of countless people across our country and the globe to conserving our ocean.
No matter what new obstacles to our work may present themselves, Ocean Conservancy has witnessed something we could never be more thankful for.
This glimmer of hope: that no matter what is going on in the world, the love that people have for our ocean will always reign true, keeping the vision of a clean, healthy, thriving ocean—a more than viable one. This Thanksgiving, we're not only beyond thankful for the progress we've made, but also incredibly determined and filled with a renewed sense of profound optimism when it comes to future wins in the field of ocean conservation. 
We're thankful to all those involved in our program initiatives, as well as those who support us with their generous contributions to bolster our work.

And, rest assured, we will continue to feel this gratitude every single day.