St. Helena 2018: Ocean Conservancy's Upcoming Plastic Expedition to One of the World's Most Remote Islands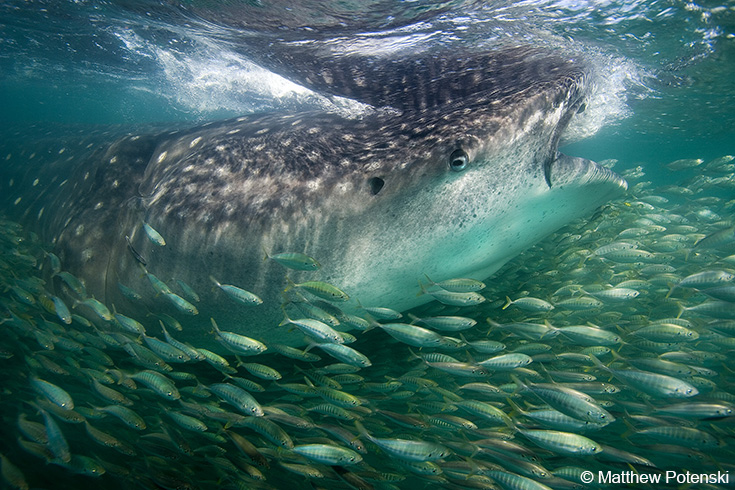 In a mere two weeks, Nick Mallos and I will board a plane in Atlanta for a 16-hour flight to Johannesburg South Africa, followed by another 6-hour flight across the South Atlantic to St. Helena, one of the world's most remote islands. We will be joining Dr. Al Dove, Vice President of Research and Conservation at Georgia Aquarium, for a research expedition to explore the impacts of plastics on the people and marine life of this remarkable place. We hope to return with new scientific findings, insights into how the island is coping with tourism development and its associated waste management challenges, and incredible video footage and still images to tell the whole story. We invite you to follow us on Twitter using the hashtag #StHelena2018 to learn about the expedition as it progresses.
St. Helena, a British colony of only 4,500 inhabitants is located 1,200 miles off the coast of Southwest Africa. It is on the UNESCO list for future world heritage sites, in part because of its phenomenal terrestrial and marine life. Ocean waters near the island appear to be a critical breeding ground for whale sharks, with reproduction peaking in January-February. At up to 40 feet in length, whale sharks are the largest marine fish and unquestionably one of the most charismatic animals in the sea. But as slow-moving filter feeders, they may also be at considerable risk from the growing presence of plastics in the marine environment. Georgia Aquarium, a leading member of Ocean Conservancy's Trash Free Seas Alliance, is dedicated to research and conservation of whale sharks, both in captivity and in the wild. Dr. Dove is partnering with Ocean Conservancy to explore if there are chemical signatures of plastic contamination in these incredible fish. Nick and I will be joining Al's dive team to help document the fish' behavior and collect samples.
We will be spending time on land too, to evaluate the impact of plastic on St. Helena's beaches and nearshore environment. This past fall a commercial airliner landed on St. Helena for the first time, opening this historically significant island to the outside world without the need first for a week-long journey via mail boat. Plans are now underway to develop a tourism industry that could amount to as many as 30,000 visitors per year, with all the resource use and waste generation issues that accompany development. As these pressures grow, St. Helena could be an 'object lesson' in how to "get it right from the start" so that waste management doesn't become a pathway for leakage of plastics into the ocean as it is in many other parts of the world. With Al's introduction, we will be meeting with local leaders from the Environment and Natural Resources Directorate to learn more about the strategies they have put in place and the efforts made to date.
Al's previous expedition to St. Helena confirms it is an amazing place.  A volcanic, tropical island that measures a mere 10 x 5 miles, St. Helena is nearly 3,000 feet above sea level at its highest point. The island was entirely uninhabited when it was discovered by the Portuguese in 1502. Napoleon was imprisoned by the British there and died on the island in 1821. The island became a formal British colony in 1833 after control by the East India Company ended. At one time, 1,100 ships called on the island as they made their way from Africa and Asia to Europe. St. Helena's constitution came into effect only in 1989 and now the island is governed by a local governor and legislative branch.
With support from Ocean Conservancy and advice from Al, Nick and I will be undertaking four initiatives while on the island in early February.  These are:
Undertake a whole-island baseline coastal debris survey, including determining local vs. ocean sources of plastic debris and identifying any prominent items, products or brands.
Learn about the status of the government's current waste management system, including comparing waste characterization data from the existing landfill to other parts of the world in collaboration with DSM Environmental Associates, a leading consulting firm.
Engage grade school students on the island to educate them about marine debris and plastic pollution and provide them with copies of Ocean Conservancy's marine debris curriculum materials, "Talking Trash and Taking Action," developed in collaboration with NOAA's Marine Debris program.
As part of Al's research team, dive with whale sharks to obtain tissue biopsies for evaluation of plastic chemistry biomarkers. We will also sample the surface ocean waters for the presence of microplastics as well.
Planning is now in full swing as our February 1 departure date fast approaches. The St. Helena expedition provides Ocean Conservancy a unique opportunity to integrate insights from waste management, beach cleanup data, and scientific research on ocean plastics and whale shark health to advance our understanding of the connection between plastics use and the ocean.
Stay connected with us at @OurOcean (or our individual twitter handles: @GeorgeHLeonard; @NickMallos) to learn more!