Behind the Scenes with NOAA Ship Okeanos Explorer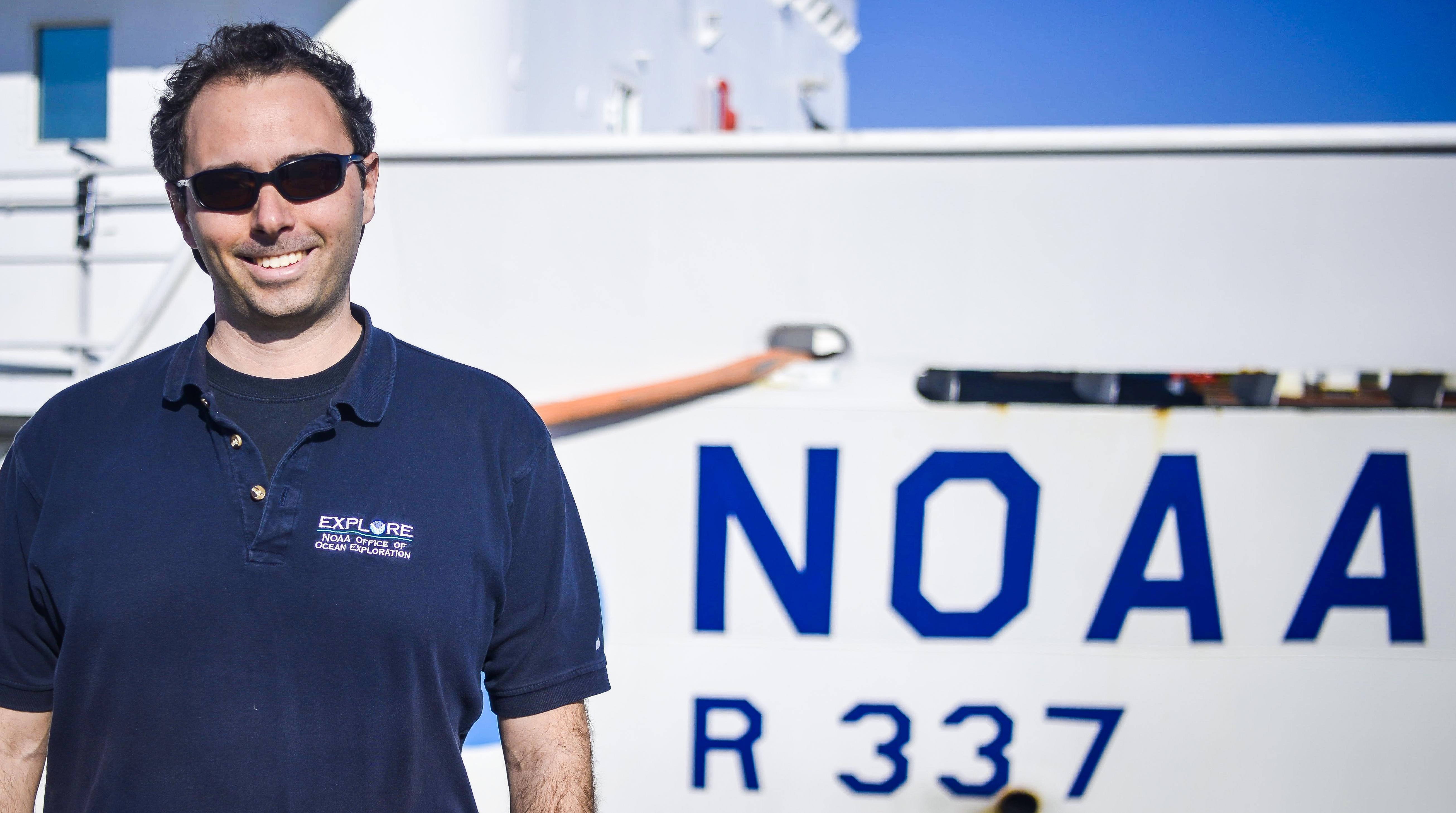 Today, NOAA Ship Okeanos Explorer, is setting out to explore corals, shipwrecks and much more on the Gulf of Mexico seafloor, and they'll be livestreaming their discoveries. To get a behind-the-scenes look at the work NOAA does on these missions, a few of us from Ocean Conservancy toured the Okeanos Explorer while it was docked in Pascagoula, Mississippi.
Just a day away from embarking on their 23-day-long expedition in the Gulf of Mexico, the vessel was alive with movement. We watched people weave in and out of the ship's narrow hallways, and quickly climb up flights of stairs before darting out of view. Chatter echoed around us against the backdrop of wind and waves and seagull calls. After getting a peek into mission control, and an up-close look of the Remotely Operated Vehicle (ROV) Deep Discoverer, we had a chance to talk to Brian Kennedy, the expedition coordinator, about his role aboard Okeanos Explorer, his hopes for the upcoming expedition, and the importance of NOAA's deep ocean exploration mission.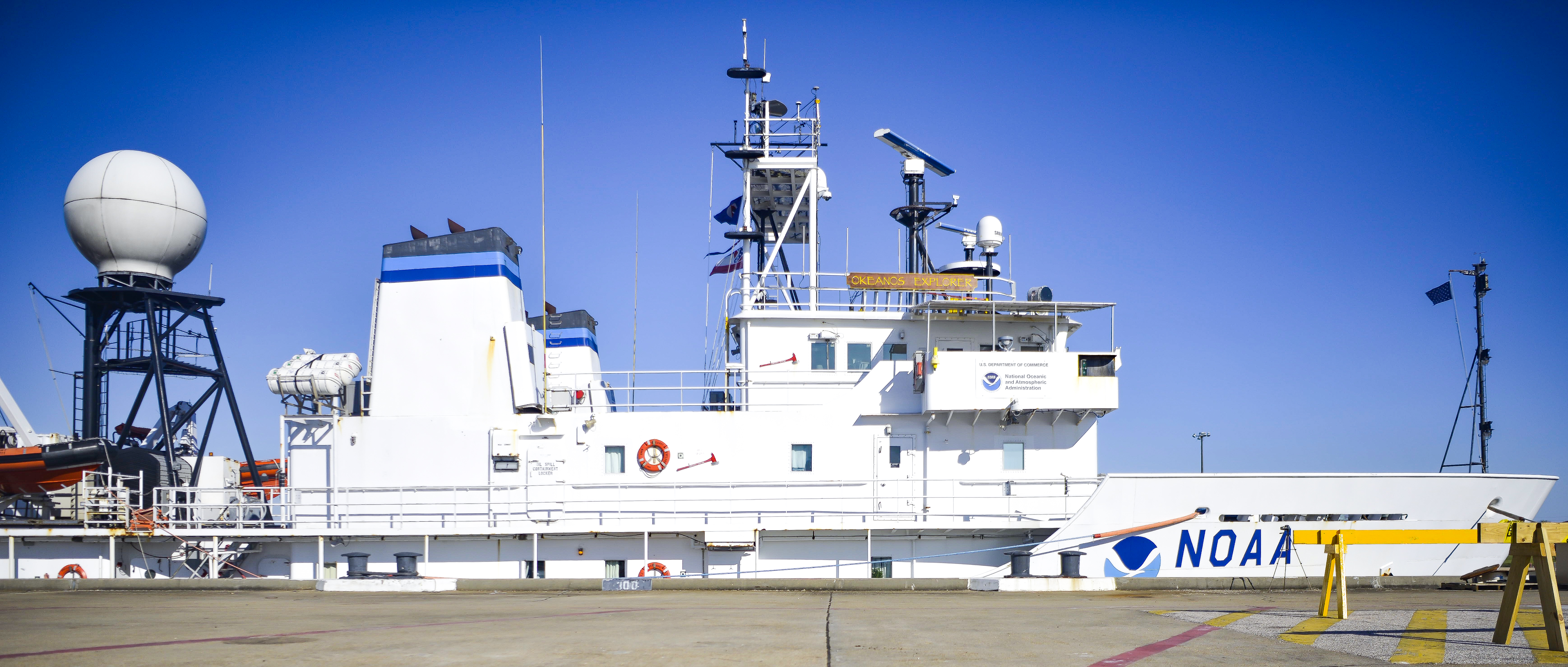 Rachel Guillory: So, yall are gearing up to start your mission today. What does coordinating this kind of a mission involve?
Brian Kennedy: Well, usually NOAA has identified an area of the sea floor that is underexplored or maybe other federal agencies need more information about an area to make informed management decisions.
Then we open it up to a community cruise planning process. People suggest dive sites, and I'll figure out all the logistics. Then I get to sail with the crews and execute the plan we came up with, barring weather delays, mechanical problems and other things that we didn't plan for, but inevitably occur.
Guillory: Is there anything in particular that you are excited about seeing during this upcoming mission?
Kennedy: The cool thing about the ship is that we're always going somewhere new. Almost every time we put the ROV down, it's to visit an area of seafloor that no human has ever seen before. There is always that thrill of discovery, that expectation of, "what are we going to see today?" We routinely see species that might be new!
Guillory: What was your favorite highlight of the December mission in the Gulf of Mexico?
Kennedy: Well, we found a whole lot of chemosynthetic habitat. These are natural areas where, in cold seeps, methane bubbles out of the seafloor and you get these vibrant chemosynthetic communities. Those are always exciting because you're seeing this little oasis of life interspersed in long stretches of mud or silt. Every time we discover one of those, we've found a whole new ecosystem that no one's ever seen before.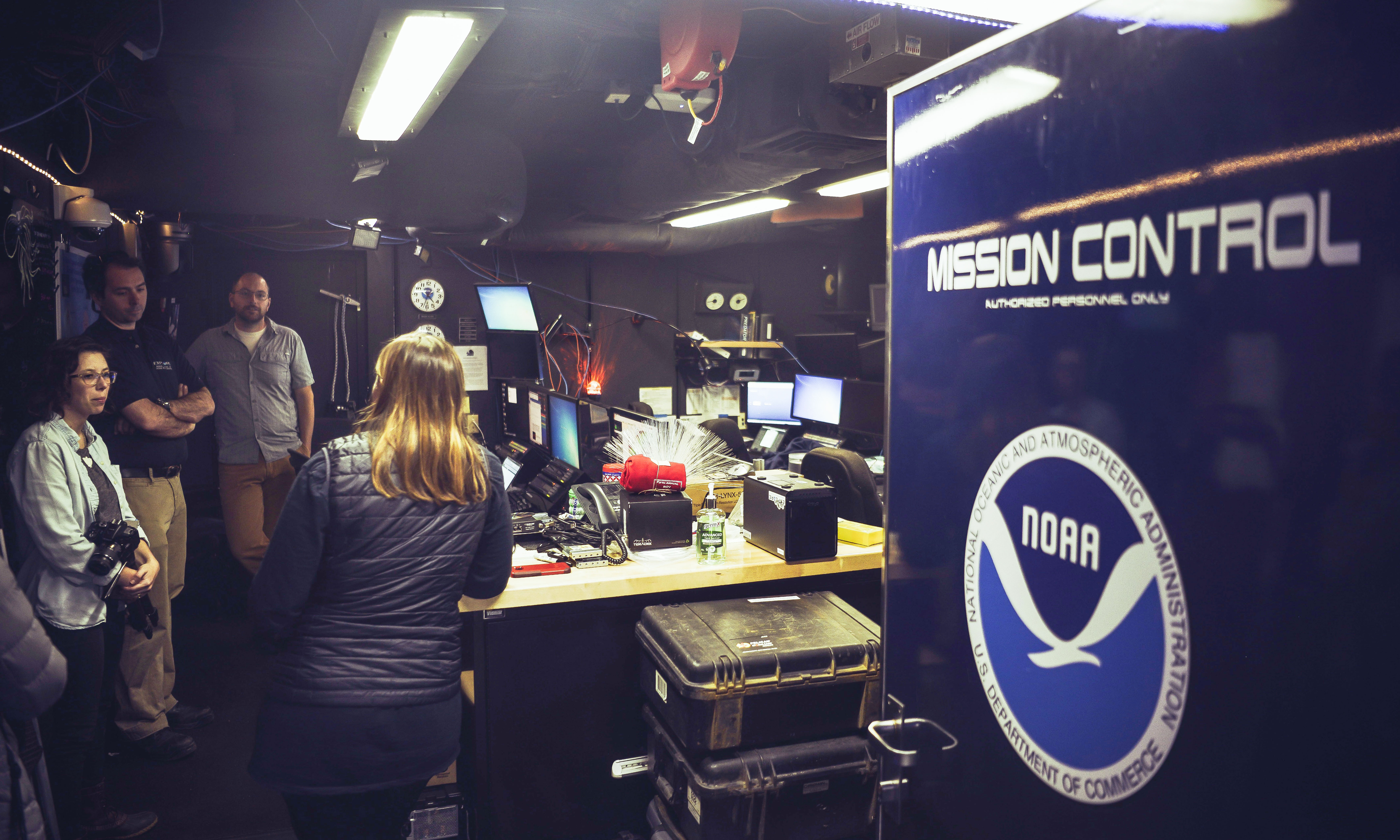 Guillory: You're the first pair of eyes on certain parts of the seafloor.
Kennedy: Absolutely. That's really the goal of the ship: we're a hypothesis-generating ship, not hypothesis-testing ship. So we don't go out there with a specific research objective. We go out there to collect as much data as we can and disseminate it as widely and as quickly as possible to help spark ideas for researchers. At the same time, this first look at unexplored areas often provides critical information for ocean resource managers.
Guillory: My favorite thing about the Okeanos Explorer is hearing the excitement and enthusiasm from some of the scientist narrators during the livestream.
Kennedy: One of the great things about this vessel is the education outreach component. Everything we do is livestreamed so people can really share that moment of discovery with us as we're exploring. It really is an amazing thing to see something come across the screen and know that it's very potentially a new species or that no one's ever seen that organism before in that location.
Guillory: It's really a privilege to visit a NOAA research ship– not something everyone gets to do. What role does NOAA play in our daily lives?
Kennedy: NOAA is so integrated in so many things; we're always working with different agencies and partners! NOAA in a lot of ways is that silent partner that most people don't hear about because we're not doing flashy work necessarily, but focusing on a steady, daily grind. When you think about the harmful algal blooms predictions, NOAA does that. NOAA is even responsible for space weather prediction, which most people don't know about! When people first wake up, they check the weather. Even if you're looking at the Weather Channel or Weather Underground or Accu Weather, much of the raw data and all the weather satellites are all maintained by NOAA. From the sea to space, NOAA affects people's daily lives.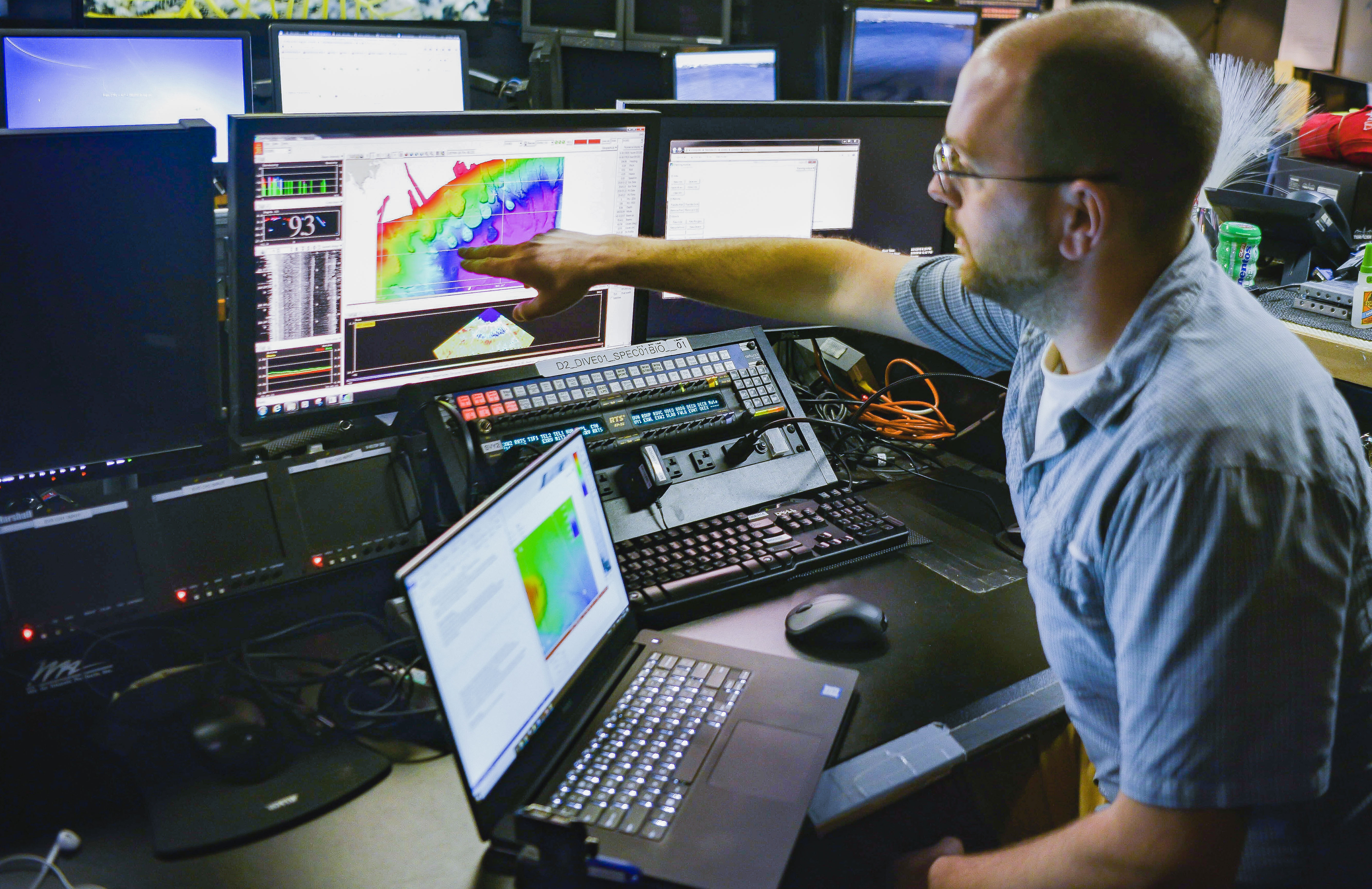 As NOAA Ship Okeanos Explorer gets ready for its next expedition, the conversation with Brian not only highlighted just how much there is to explore in the open ocean but also why NOAA is so critical to understanding our oceans.
April 20th marks eight years since the BP Deepwater Horizon oil disaster began. The aftermath of such a terrible tragedy revealed to us how little we actually know about the Gulf ecosystem. Without a baseline understanding of the Gulf's marine life prior to the disaster, it is challenging to fully measure injury, restore those species and gauge whether or not they are recovering. One of the best ways to restore the Gulf beyond the shore is through exploring those unknowns, through expeditions like NOAA's Okeanos Explorer, which focus on research, education, and above all, the pursuit of knowledge.
Join us all month long as we follow the Okeanos Explorer mission in the Gulf of Mexico on Instagram, Facebook and Twitter, and visit their website.