Ask Umbra: Eat a Baby Orange, Kill a Baby Seal?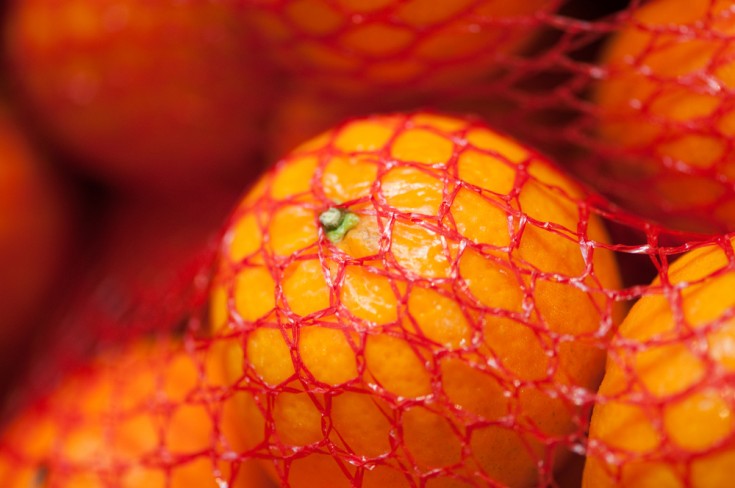 Credit:
Clementine Photo by Robert Crow / Shutterstock
What does citrus have to do with the ocean (besides keeping sailors scurvy-free)? Today, Grist's "Ask Umbra" blog discussed how clementines, a fruit many people enjoy during the wintertime, could be harming ocean wildlife — that is, if you're not careful about the packaging.
A reader asked whether the mesh netting used to hold these citrus treats can be harmful to sea creatures in the long run. I was invited to weigh in:
So is mesh the menace you imagine it to be? Well, yes. "Like all forms of plastic debris in the environment, plastic mesh bags can pose harm to marine and terrestrial animals," says Nicholas Mallos, a conservation biologist and marine debris specialist with Ocean Conservancy. The extent of the mesh threat is unknown, Mallos says, but this graphic from the organization's annual International Coastal Cleanup gives a good sense of how our wasteful lifestyles affect our aquatic friends.

…Let us turn to our trusty three Rs: Reduce, Reuse, Recycle. First, try to avoid buying products packaged in excess plastic. Mallos points out that reusable produce bags are a handy alternative, though that will be tricky with your diminutive citrus situation, since mandarins are almost always sold pre-packaged in the U.S. Some municipalities accept these bags for recycling, so be sure to check with yours. You can also reuse the material in all sorts of ways: for household scrubbers, sachets, or placemats and coasters! Finger puppet tutus! Here are even more ideas!
The "Ask Umbra" blog highlights daily challenges we all face while trying to live an environmentally-friendly life. Check out the rest of the blog post here, and don't forget to download our mobile app, Rippl, for more green tips to help you make simple, sustainable choices.