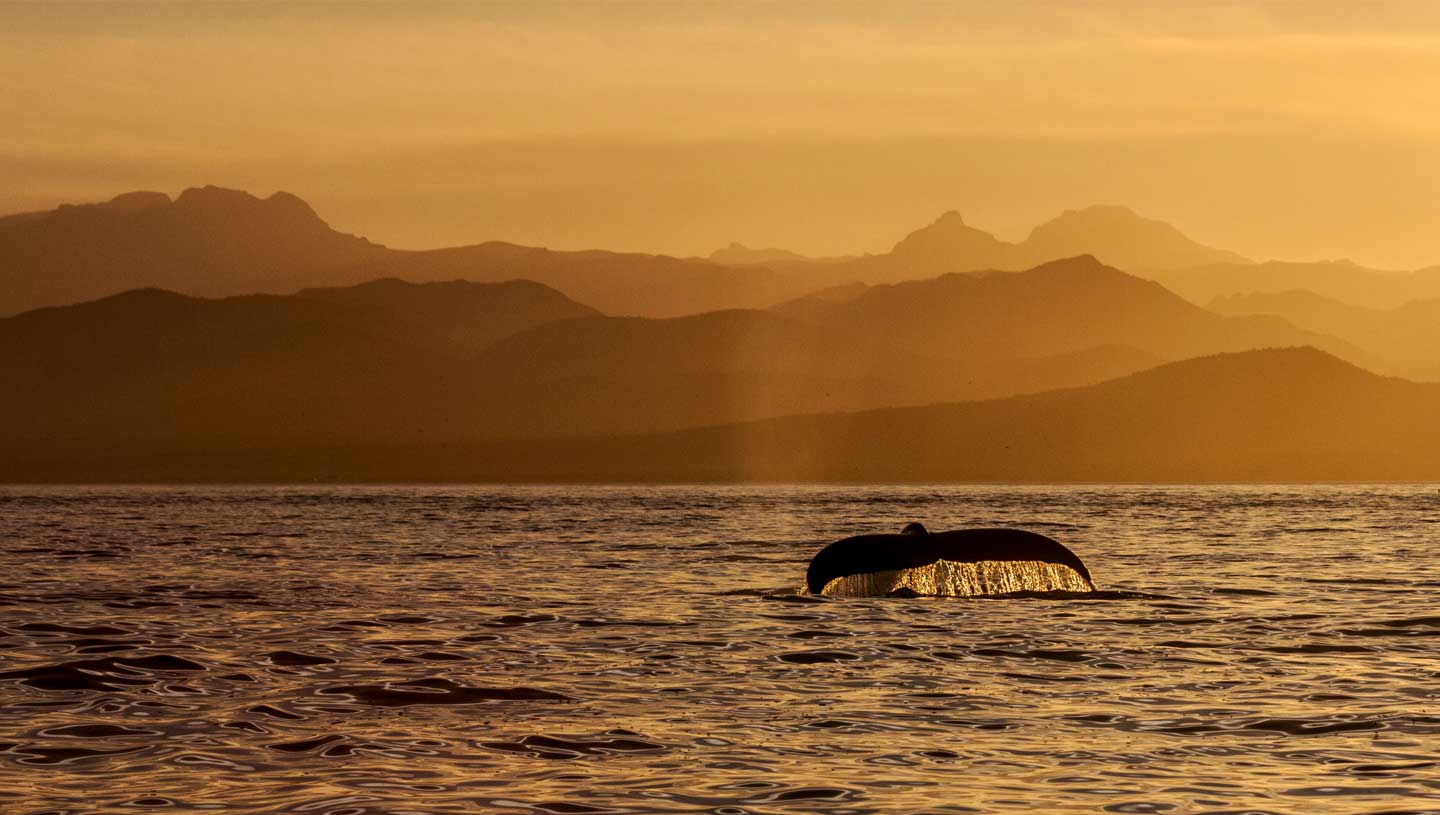 Well, what are you gonna do about it?

Legendary singer John Denver to Ocean Conservancy's founder Bill Kardash.
In the summer of 1971,
the annual International Whaling Commission (IWC) was meeting in Washington, D.C. Bill Kardash, a marketing expert with a passion for whales, attended that meeting.
As Bill walked through the halls in-between sessions, he saw a man sitting cross-legged on the floor playing a guitar. He stopped and struck up a conversation about what was happening to whales.
The shaggy-haired singer asked Bill, "Well, what are you going to do about it?"
That conversation and what Bill learned at the International Whaling Commission meeting inspired him to get involved. So within a year, he had started The Delta Corporation, which later became Ocean Conservancy. That shaggy-haired artist who inspired Bill turned out to be the legendary singer John Denver. By the summer of 1979, a Washington Post story covered the London meeting of the International Whaling Commission, where John Denver delivered a petition signed by half a million Americans urging a ban on whaling.
Since we were founded in 1972, Ocean Conservancy has gone by a few different names over the years, and with your support, we've accomplished many incredible things for whales and wildlife, local communities and for our ocean.
One of our first initiatives was the Whale Protection Fund, which focused on saving whales and protesting commercial whaling by Russia and Japan. We raised support from people like you to invest in scientific research, and we launched petitions and ran ads in papers to raise awareness about the whaling industry. All that commitment paid off when the International Whaling Commission finally banned commercial whaling in 1982.
In the early years, our work focused on species like whales, seals and sea turtles. While we were a part of many success stories, we realized we couldn't protect species without protecting their habitat. So we thought bigger and shifted to a more ecosystem-based approach. We were also one of the first environmental organizations to engage industries in conservation—a key part of our mission to this day.
In the 1980s, we fought for key habitats to be protected under the Marine Sanctuary Program, and our staff started the very first International Coastal Cleanup in 1986.
Over the years, our mission grew and solidified to make us who we are now: a science-based organization that stands on the absolute conviction that each individual can make a positive difference for our ocean.
By working together, Ocean Conservancy seeks solutions for a healthy ocean and the wildlife and communities that depend on it.
Today, we're dedicated to finding solutions to the biggest threats facing our ocean. And we know that we can't solve those problems without your support. Because we all depend on a healthy ocean for the air we breathe, the water we drink and the food we eat.
The ocean is our responsibility, what happens to it impacts all of us.