The Benefits of Knowing Where Your Fish Comes From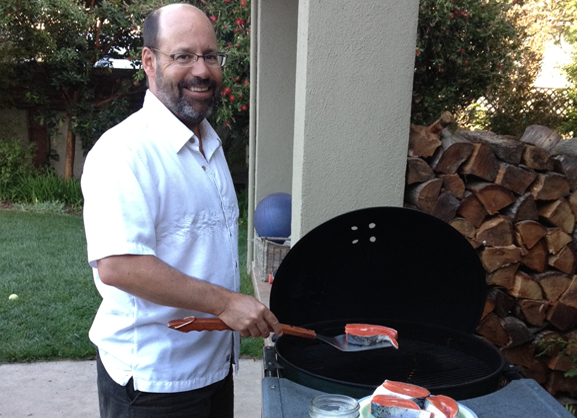 I can't wait for summer. Not for the warm beaches and suntan, but because of the barbecue. I'm not much of a chef, but I'm real good over a charcoal fire.
One of my favorite meals is honey-glazed wild salmon. And for the first time in four years, we'll have a commercial salmon season this summer here in California. This means I'll be able to support our local fishermen by deliberately purchasing sustainably caught, wild California salmon at many local markets.
These fish will be clearly labeled as to where they come from and how they were caught so there's little risk that I'll be buying a fish I don't want – but that may soon change. For the last 18 months, the FDA has debated whether to approve the first ever, genetically engineered animal for human consumption. That animal turns out to be a fish. And not just any fish. It would be a genetically-engineered version of farmed Atlantic salmon and it is likely to be sold alongside wild California salmon.
The FDA says it's unlikely to require the fish be labeled as "genetically engineered", meaning consumers would have little way to know if they are buying GE salmon.  From concerns over environmental impacts, product safety and healthfulness to ethical or religious concerns, or dietary restrictions, people should have the right to know what they are putting in their bodies.
At Ocean Conservancy, we believe consumers have a fundamental right to know how their food is produced. We've supported mandatory requirements to label GE fish since this fish fight hit the stage in September 2010. The potential approval of GE salmon has created a firestorm of controversy, from the halls of Congress to the fishing communities on the west coast.
Congress held a hearing last fall (view my testimony here) and federal and state legislation has been introduced to mandate labeling of GE fish. At the same time, a grassroots effort hatched to pressure FDA to label all foods that contain GE ingredients.  Want to learn more? Click here to see our Infographic.
I'm going to keep my eye out for clearly labeled, wild California salmon this summer.  Being able to enjoy this gift from the sea is just one of the benefits of knowing where your fish comes from.