Groups Seek Safeguards for Vulnerable Fish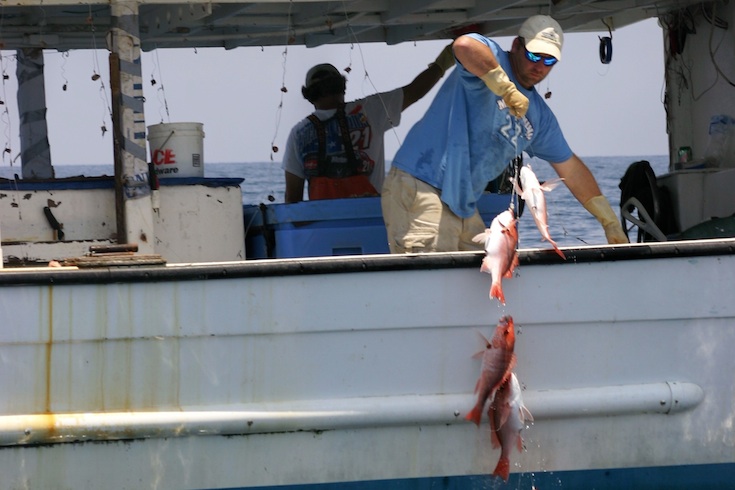 Two critically imperiled species of fish in the South Atlantic must be protected from overfishing immediately, according to a lawsuit filed today by the Natural Resources Defense Council and Ocean Conservancy.
Speckled hind and Warsaw grouper are "extremely vulnerable to overfishing," according to the National Marine Fisheries Service (NMFS), as they grow slowly, can live up to 40 years, and tend to spawn in groups. The International Union for the Conservation of Nature classifies Warsaw grouper and speckled hind as "critically endangered," and they are listed as "endangered" by the American Fisheries Society. NMFS has listed both as "Species of Concern," one step short of Endangered Species Act listing.
NMFS's decided last month to lift protections for these two imperiled fish species,  leaving them at risk by opening up deep waters they had previously protected in the South Atlantic, including the habitats where mature fish aggregate to reproduce. As a result, they are once again being caught unintentionally by fishing boats seeking other species that share the same waters.
"Speckled hind and Warsaw grouper are in trouble right now. The decision to remove protections without having an alternative ready was not only rash, but against the law. It is too risky to leave these fish unprotected, and the law requires that safeguards be in place," said Chris Dorsett, Ocean Conservancy's Director of Fish Conservation and Gulf Restoration.