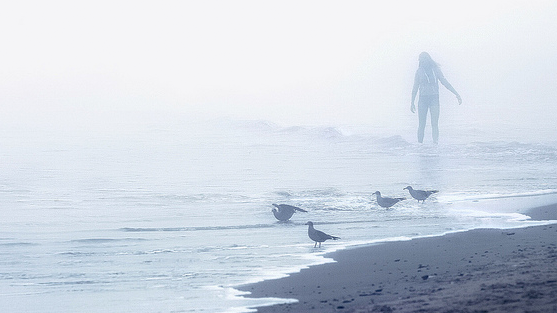 Like a zombie, the dead zone in the Gulf of Mexico just won't seem to really die. Estimates for the size of this year's dead zone, an area of water so deprived of oxygen that it can't support life, were just released by LUMCON (Louisiana University Marine Consortium) and the University of Michigan.
LUMCON estimates the size of the 2012 dead zone at 6,123 square miles, while the more conservative estimate projects an area of 1,197 square miles. While these estimates differ as much as the best way to kill a zombie does, what is really important is that there is a dead zone in the Gulf of Mexico.Fish will be stressed as they flee and exposure to the dead zone may affect their reproductive systems. They will have to look for food in different areas, and marine species will be forced to huddle together to fight zombies, erg…the dead zone, which will increase their likelihood of becoming prey. But as hard as these marine animals, like sea turtles, will have it, they can move. Marine worms, snails and brittle stars won't be able to escape the attack.
And, it doesn't matter if the dead zone is the size of Rhode Island or Connecticut, or if you're fighting one zombie or two. What matters is that order is restored.  In the case of the dead zone, wetlands must be restored to filter the overabundance of nutrients that pass through the mighty waters of the Mississippi and Atchafalaya Rivers, and the amount of nutrients must be reduced altogether. When it comes to zombies, the solution is likely still up for debate.
Read more about Ocean Conservancy's recommendations for Gulf restoration in "Restoring the Gulf: A Framework for Ecosystem Restoration in the Gulf of Mexico" Sorry, zombie defense plans not included.