5 Questions with Underwater Photographer Feo Pitcairn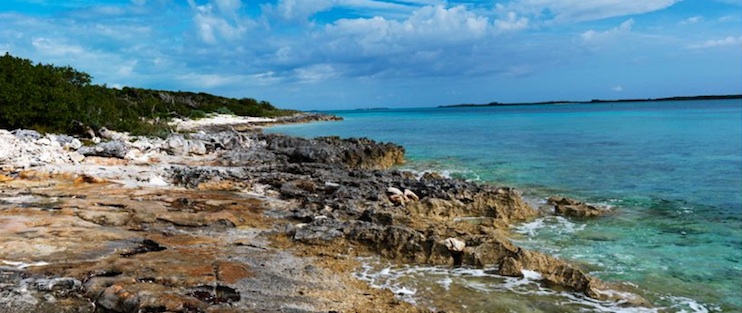 Much has changed since a teenaged Feo Pitcairn took his first wildlife photographs and developed them in his parent's cellar.
For one thing, he's no longer using that darkroom; his equipment now includes high-definition digital cameras that produce images with up to 40 million pixels.
His work has been showcased at the Smithsonian, on PBS and in countless books, magazines and calendars. And his film "Ocean Voyagers," narrated by Meryl Streep, has been converted to 3-D and nominated for an award at the upcoming BLUE Ocean Film Festival.
Most recently, he's transitioned from natural-history filmmaking back to his first love, still photography, and he's launching an online gallery to share his work with the world.
A former Ocean Conservancy board member and long-time supporter of the organization, Feo has also witnessed a great deal of change in the health of our ocean during his many years as a photographer. He shares his experiences and insights—as well as a slideshow of beautiful ocean images—after the jump.
How did you get started with photography?
I was taking mainly nature photographs. I got to go to Africa in the summer of 1951. And that was one of those trips that left an indelible mark on me. It was the first time that I had gone into a natural landscape and witnessed wildlife roaming around in a natural landscape, and it was just such a compelling experience for me.
We were with knowledgeable people out in these wildlife preserves, and I started to learn about ecological systems. They explained how everything that we were looking at had a relationship, and that was a very exciting concept to me. I think to some extent that early experience influenced me in terms of what I try to do photographically.
If a photo is worth 1,000 words, what kind of stories do you aim to tell with your imagery?
My aesthetic response to landscapes and seascapes has generally been taking the wider view … This is a complex ecosystem, and you've got to have a full picture of the whole. That's kind of the science-oriented idea of it.
You may not fully understand how it works, but there's something that you intuitively recognize when you're in an untouched ecosystem that's working. It's just so beautiful. You just have this sense of wholeness and completeness.
I've always felt that for anything worth doing, something in the heart has to be stirred. This is what I try to convey to others so that we can start using our minds to do something to protect these special places.
Have you traveled to and photographed places that haven't been properly protected?
It's interesting … When we were working on an exhibit for the Smithsonian's Sant Ocean Hall, the committee that I was working with expressed the concern that maybe I was portraying the ocean as too beautiful. And my response to that was, well, no, I have not photographed old tires extensively underwater.
But we need to inspire people with what the ocean can be. So my focus has always been on that small percentage of the ocean where these beautiful, fragile places still exist.
I think it's useful to show the harm and show the contrast, but I leave the photographing of old tires to others.
Do you have a favorite place to photograph?
I love photographing the ocean both topside and underwater, but the kelp forest environment to me is an amazing place. Fortunately, we as U.S. citizens are the beneficiaries of really wonderful kelp forests along our coasts.
That's an environment I really love. It feels so three-dimensional. It's kind of like walking through a forest, but in this case, of course, the forest doesn't have any gravity so you can move through it any way you want. You can go up; you can go down; and around every corner of kelp, there are new discoveries.
It's such a rich ecosystem that's full of life. That is, at least, in places where the kelp forests have had some degree of protection, where they haven't been overfished.
As you think of your full body of work and what's to come, what do you hope is the legacy you leave?
I feel mission-oriented … I want to capture these places. As you know, the world is changing quickly, and sometimes I worry that maybe there are already some things in our photo library that are like dinosaurs, that don't exist anymore. It's a terrible feeling, but it's also an important record.
With this new fine arts site, I'm thinking even more selectively about what I want to achieve. If you have an image that is really going to be lasting, it needs to resonate with what I might describe as the human spirit. It's not only compositionally pleasing, but in the final analysis, it's something that has meaning.