Adventures in Social Media: Ocean Conservation in the Age of Twitter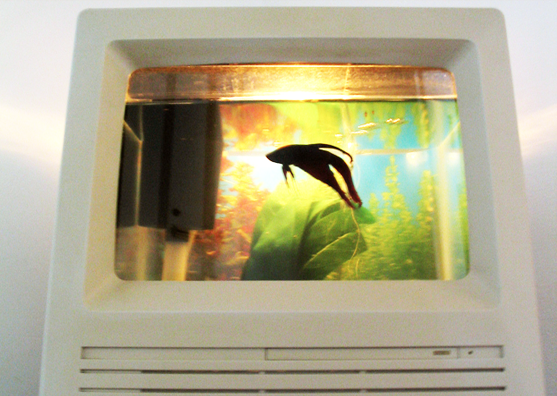 I'm what tech companies refer to as a "late adopter". I waited years to get an iPod and only recently replaced my 17-year old Sony Trinitron TV with a flat screen.  As an ocean conservation scientist, I prefer the look and feel of the print edition of Science to the digital version. Heck – I'm not even on Facebook – to my teenage daughter's chagrin. But as social media has proliferated, I began to wonder what I was missing and whether there was a role for this new communication tool in my work here at Ocean Conservancy. When Sara Thomas from our Marketing and Communications Department offered to help me join the digital age, I leapt at the opportunity.
Its been two short weeks since I set up my Twitter account and I am now convinced that social media can help us advance ocean conservation. I have just returned from the 10th International Seafood Summit in Hong Kong, where I led a panel on ocean acidification and live tweeted throughout the conference.  Like Twitter itself, my social media journey has been fast-paced. In mid-August, I posted my first few bland tweets about ocean issues. "Great job" encouraged Sara, my Twitter mentor, "but don't be afraid to put a little more personality into your posts." As a scientist, that's not something I'm used to doing. I was trained to provide all the details and stick to the facts, and so too often dwell on the wonky policy implications of our work. But I am learning that cutting to the heart of the matter and emphazing the human dimension makes for a more engaging discussion.
At the Seafood Summit last week, I decided I'd put these lessons to the test; with Sara's encouragement, I live tweeted from the many sessions on sustainable fishing and fish farming at the Seafood Summit. Because I know many of the presenters and have a decade of experience on the topic, I could translate the details into a few key insights (in 140 characters or less!) and instantly distribute them out to the Twitter-verse in real time. Over the three days, my iPhone beeped incessantly as new followers came and went, issues were favorited, re-tweeted or commented upon, and a group of passionate communicators formed around the conference. You can still take part in this dialogue using the hashtag #ss12kh on Twitter.
Before I left for Hong Kong, Sara warned me that I might soon find myself addicted to Twitter and the rapid dissemination of information and conversation that ensues. As I signed off from the floor of the closing ceremony, I realized that, indeed, I had caught the Twitter bug. Not only would my daughter be proud, but I was gratified to have helped shape the conversation about the important work being done by Ocean Conservancy and our many colleagues.
You can follow me at @GeorgeHLeonard. I'll be live tweeting again during the week of September 27 from Monterey, California when Ocean Conservancy will join leaders from around the globe to develop a plan to confront the threat of ocean acidification to a healthy and productive ocean future.
Come join me for another adventure in social media!