Sanctuary's 20th Anniversary a Great Reminder of Long Road to Lasting Protection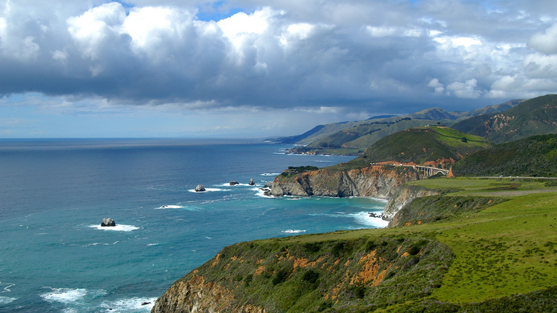 The evening was picture-perfect, a California postcard. There I stood, glass of wine in hand, on a deck at the Santa Cruz Yacht harbor gazing out over a glassy Pacific Ocean.
About 40 local activists from around the Monterey Bay region, including myself, had come together to commemorate and celebrate the 20th anniversary of the establishment of the Monterey Bay National Marine Sanctuary.
For those who have lived along California's Central Coast for many years, the genesis story of the Monterey Bay Sanctuary is familiar. It has taken on a mythological aspect over time – complete with heroes and villains, plot twists and 11th hour political wheeling and dealing.
Following a classic story arc, the history of the Monterey Bay Sanctuary starts with a terrible disaster, progresses through ups and downs, and culminates with a victorious, happy ending.
In 1969, an oil drilling platform six miles off the Santa Barbara coast blew out, fouling the coast with tens of thousands of barrels of crude oil. Dramatic images of oil-soaked seabirds and marine mammals dominated the evening news, resulting in public outrage that helped launch the environmental movement of the 1970s — including efforts to prohibit new oil drilling along the California coast and beyond.
In 1988, Ocean Conservancy (then the Center for Marine Conservation) and Santa Cruz-based Save Our Shores founded a conservation coalition with the goal of creating a national marine sanctuary at Monterey Bay to provide permanent protection from oil drilling. Local communities throughout the Central Coast joined in the effort; cities and counties as well as local, state and federal elected officials all got on board.
In 1992, Congressman Leon Panetta (now Secretary of Defense) secured congressional approval for a marine sanctuary at Monterey Bay. Conservationists and elected officials from the region supported a sanctuary boundary stretching from Cambria in San Luis Obispo County all the way to Point Reyes in Marin County — over 250 miles of coast.
Meanwhile, President George H. W. Bush was facing a fierce re-election fight with polls showing him trailing his opponent, Bill Clinton. Bush needed California to win, and he needed Independents and moderate Republican voters to win California.
Coastal protection has always been a bipartisan value in California, and in 1992, the Exxon Valdez tanker spill was still very much in the public eye. Banking on this fact, the White House announced that the federal government would implement the extended boundary for Monterey Bay National Marine Sanctuary, making it the largest of all the marine sanctuaries in U.S. waters.
Bush's bold move to establish the sanctuary didn't win him the election, but it was a lasting victory for the California coast. With California's adoption of the first statewide network of marine protected areas earlier this year, the state continues to improve protection for ocean habitat and wildlife.
And that's certainly a piece of history worth a celebratory toast.