Five Things You Didn't Know You Could Donate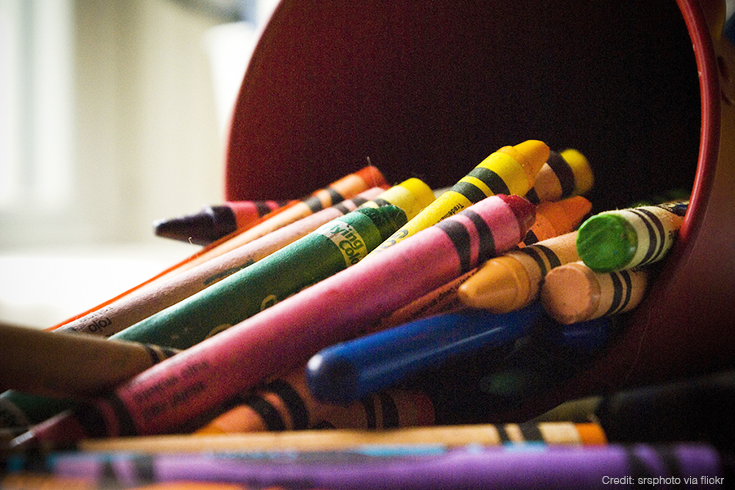 While over 65% of households donate to charities every year, setting aside extra money for your favorite nonprofit can be overwhelming when you are in a financial rough-patch. Still looking to pay it forward in the new year despite being a little strapped for cash donations? Choosing to donate old clothes and appliances to charities like Goodwill or the Salvation Army is another avenue that many can turn to as a helpful alternative in such a situation.
Wouldn't it be great, though, if you could put the more random items that have been sitting around your home to better use? Well, look no further. Today I want to share a list of five things you probably have stashed away in a junk drawer or in the depths of your closet which can be donated to some great causes:
1. Old towels and blankets
With five to seven million animals entering shelters every year, any help is much appreciated. Donating your clean old towels and blankets is as good a starting point as any! This will help give our furry friends a warm area to cuddle up in while simultaneously eliminating unnecessary waste. Don't have any extras? Start saving up your newspapers and make a monthly donation just as easily! Better yet, store them in your extra paper and plastic bags so that you can donate even more. Newspaper is often used at shelters to line kennels, and bags can always be used to pick up after the animals. For more information on shelters you can donate to in your area, consult the ASPCA or Humane Society.
2. Wire clothes hangers
Remember the famous scene from Mommy Dearest? If you're looking at getting rid of some extra wire hangers a less manic fashion, you can always donate them to your local dry cleaner. Many dry cleaners gladly accept the offer to take them off your hands as they can always use more–after all, dry cleaning businesses go through 3.5 billion wire hangers each year.
3. Eyeglasses and hearing aids
With hundreds of millions of people in the world suffering from vision impairments, the demand for used eyeglasses is extremely high. Luckily, organizations like the Lions Club have glasses recycling programs that collect and distribute glasses to those in need around the world to help mitigate this problem. The Lions Club also has a program for helping those who are hearing impaired by refurbishing used hearing aids and giving them to people in need. By choosing to donate items like these, you are knowingly supporting programs that drastically change peoples' lives and are eliminating clutter from your home–it's a win-win! Check out the Lions Club's website for more information on how to donate your used eyeglasses and hearing aids.
4. Crayons
Whether you are into buying new boxes when your wax runs low or just don't have use for the extra stragglers lying around the house, you can donate worn-down crayons to programs like Crazy Crayons. These programs gladly accept old crayons that might otherwise unnecessarily make their way to a landfill, or just take up valuable space in your home. You might think that the difference a few crayons make in a landfill is negligible, but recycling them can save thousands of pounds of waste!
5. Brita Filters
Choosing to filter your tap water is a great decision for the planet, but did you know that you can take it one step further? Brita water filters can be donated to a program called Preserve, either through the mail or at various drop-off locations. Preserve then turns the used filters into 100% recycled products like toothbrushes and cutting boards, thus cutting down on additions to landfills and offering consumers eco-friendly products that are easily recyclable. Want another recycling challenge? The Brita donation program is part of a larger endeavor by Preserve and companies like Stonyfield Farm and Burt's Bees called "Gimme 5," which urges consumers to donate their #5 plastic recyclables (including Brita filters) in exchange for credits through Recyclebank. Since #5 plastics are often not able to be recycled, this is a huge service to the environment–and you can get rewards! What could be better?
This is just a short list of many things you can do to help protect our water planet–and better yourself in the process! Even when it comes down to your fashion statement, what could be more unique than including some vintage clothes in your wardrobe? You can drop off some old clothes that are cluttering your closet in the process (come on now, we all know that you're never going to wear that old sweater ever again) and opt for some chic vintage styles that always repeat themselves at places like Goodwill or the Salvation Army. You'll be doing your tax return, your community, and your environment a service by utilizing these resources. How much would this help the environment? Well, at the International Coastal Cleanup in 2011 alone, volunteers found 266,997 items of clothing along beaches–so, a pretty big one.
With over 9 million pounds of trash collected on just one day across over 20,000 miles of coastline in the world, it is clear that by making small differences in your donation habits can be great for the environment and your conscience. Until next time, happy helping!