Why the National Ocean Policy Matters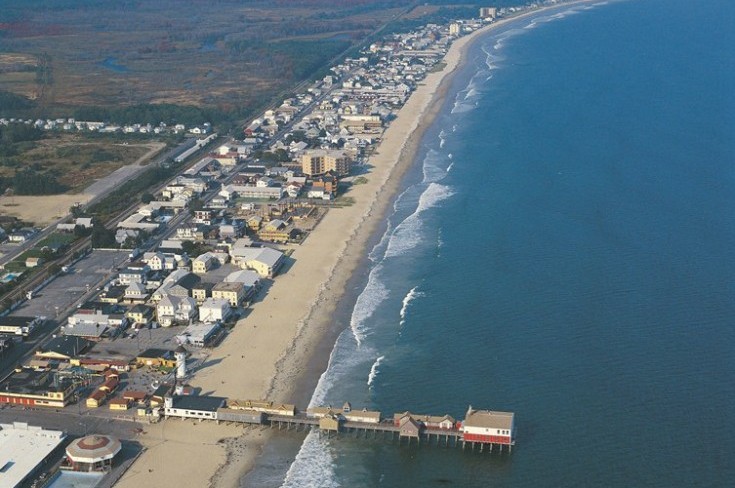 Credit: DigitalVision
Superstorm Sandy's coastal destruction, the Japan Tsunami's drifting debris, BP Deepwater Horizon's gusher of oil in the Gulf and the declaration of fisheries disasters in New England, Mississippi and Alaska have taught us that these calamities affect not only the health of our ocean and coasts, but also the well-being of our communities and our economy.  We also know that disasters, both natural and man-made, will strike our shores again.
Investing in our ocean's health will help not only respond to future disasters, but also better withstand their impacts. Coastal wetland buffer zones in the U.S. are estimated to provide $23.2 billion per year in storm protection, and a single acre of wetland can store 1 to 1.5 million gallons of flood water or storm surge.  The levels the president put forward in his budget, including an increase to NOAA's funding, are a step in the right direction
With the release of the National Ocean Policy Implementation Plan just this week, all levels of government, tribes and ocean-users can benefit from the increased guidance and coordination.
This isn't a one-size-fits-all approach. Regions can decide what they want – or don't want – and what works best for them. Ultimately, a healthy and well-managed ocean and coast benefits everyone – industry, beachgoers, fishermen, divers and whale watchers alike.
Here's why others say the National Ocean Policy matters to them:
Markian Melnyk, president of Atlantic Grid Development, LLC:
"Our business requires coordination on the local, state and federal level and listening to the views of affected ocean users. By engaging ocean users, and by providing data and information, the smart ocean planning described in the National Ocean Policy provides greater predictability, consistency and efficiency – in short, less time, lower risk and lower costs. For emerging industries like offshore renewable energy, it's vital to know where things like critical fish habitat, shipping lanes and recreation hot spots are in order to avoid them."
Edward Anthes-Washburn, Deputy Port Director, Port of New Bedford:
"Ocean planning is critical to the Port of New Bedford's past, present and future.  The Port of New Bedford is the #1 valued fishing port in the United States, the premier staging site for offshore wind deployments on the East Coast, and a bustling commercial and recreational port.  We rely on strong and thoughtful strategic planning to balance those uses here in the port.  By the same token, comprehensive regional ocean planning is vital for all of our industries to thrive – without it, we risk conflict and chaos between uses.  More than providing a clearinghouse for information needed and collected by ocean users, ocean planning provides a forum and produces development options that make sense for all stakeholders."
Paul Cooper, Vice President of CARIS USA:
"The more we know about the ocean, the better we'll be able to protect and utilize its resources sustainably and reliably.  The National Ocean Policy helps ensure this happens.  The continued development and application of crowdsourcing ocean data and other 'citizen science' initiatives promotes efficiency and collaboration while strengthening our nation's marine spatial planning infrastructure.  The engagement of the public accomplishes collection of data and outreach to users and contributors outside of the professions normally involved in sea surveying."
Jeff Grybowski, CEO, Deepwater Wind:
"For those of us with businesses and livelihoods that rely on the ocean, the benefits of the National Ocean Policy are clear. The demand for ocean resources is growing by the day. Renewable energy, commercial and recreational fisheries and maritime industries, among others, are all interested in the same waters. Many times these areas intersect, and conflict between uses could result without sensible planning.  The release of the Implementation Plan moves us one step closer to creating smart plans to guide us toward sustainable ocean development."
Nathan Johnson, Director of Environmental Affairs for the Ocean Renewable Power Company:
"As New England regional planning begins and methods to involve stakeholders are investigated, our project serves as a positive example of collaboration between existing marine users and new industry. In essence, we have implemented many of the principles of smart ocean planning and have shown its success. By forging an early path of engagement and through continued diligence, new ocean users can contribute to increased sustainability and vitality of coastal communities."
John Hersey, ARGUS Project Manager for SURVICE Engineering:
"As part of the community's efforts to develop and apply innovative technologies to the understanding of the world's oceans, we are very encouraged by the National Ocean Policy Implementation Plan's goal of efficiently targeting Federal resources and delivering demonstrable results.  Crowdsourced bathymetry –  or water depth and the sea floor information – is one such technology that can contribute to this goal and further serve all of the Plan's guiding themes.  As our company continues to develop this crowdsourcing technology, we will rely on the National Ocean Policy to help further our goals by sharing and coordinating with fellow ocean users."
Captain John McMurray, president, One More Cast Charters, writing in The Hill:
"Recreational and commercial fishermen would indeed benefit from the National Ocean Policy. It would help us address all the factors that stand to jeopardize fish populations, from habitat destruction to water pollution. While ocean-use conflicts between industries like fishing and energy development continue to increase, the NOP will help us manage these conflicts by planning ahead to help keep, for example, energy plants off prime fishing grounds and unique habitat, so that all sectors can coexist."