Three Questions to Ask About NOAA's Funding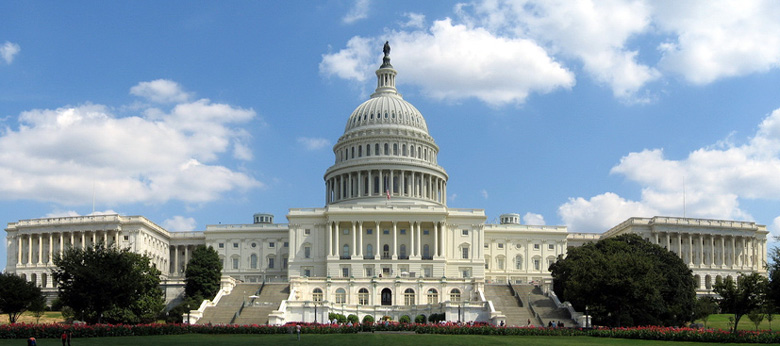 This week in Congress, the House of Representatives will put forth a bill to fund the National Oceanic and Atmospheric Administration (NOAA) for the 2014 fiscal year. We saw earlier this year that President Obama's 2014 budget for NOAA would provide a bright future for our ocean, but the funding bill in the House paints a much grimmer picture.
How will you know whether the bill will support a healthy ocean? Here are three questions to ask:
1. NOAA's topline budget: does it cover the costs?
Despite being one of the most important agencies to our ocean, NOAA has faced significant funding cuts in recent years, and it is likely that the House will attempt to steeply cut NOAA's budget again this year. With the sequestration, NOAA's budget is already hovering at 13 percent below the current request for $5.4 billion. This bill could demand even lower numbers.
NOAA's mission of protecting, restoring and managing our ocean and coasts is vitally important to our ocean and coastal economies, which contribute more than $258 billion annually to the nation's gross domestic product and support 2.7 million jobs through fisheries and seafood production, tourism, recreation, transportation and construction.
Adequate funding for NOAA is critically important to the health of our nation's ocean and coasts, and the economies and communities that depend on them. Cutting resources will cost us—now and in the future.
2. Is there balance between NOAA's wet and dry missions?
NOAA has been tasked with a broad range of duties, from the National Weather Service and weather satellite programs (dry side) to the National Ocean Service and ocean and coastal programs (wet side).
Congress must maintain balanced investments across NOAA's missions. Americans shouldn't have to choose between weather satellites and ocean and coastal resources that support and protect our coastal economies and communities. We simply need both.
One example of the importance of NOAA's "wet side" programs is the role they play in disaster preparedness and mitigation. Coastal wetland buffer zones in the United States are estimated to provide $23.2 billion per year in storm protection, and a single acre of wetland can store 1 to 1.5 million gallons of floodwaters or storm surge.
In addition, ocean and coastal observations and monitoring supports severe storm tracking and weather forecasting systems, which greatly reduce the cost of natural disaster preparation, evacuation and mitigation. We know that disasters, both natural and man-made, will strike our shores again. Let's ensure we're better prepared.
3. Does the bill attack the National Ocean Policy?
In past years, attempts have been made to use NOAA's funding bill to attack the National Ocean Policy. The policy is about balance, good governance and ensuring long-term sustainability for our ocean economy and ocean environment.
Without creating new regulations, the National Ocean Policy calls for federal agencies to coordinate their ocean activities and leverage limited resources to more efficiently carry out activities like mapping and monitoring. Attacks on the National Ocean Policy risk ongoing conflict and uncertainty for our nation's ocean and coasts.
In addition, because the National Ocean Policy focuses on coordinating existing laws and services, there is a risk that attacks on it could affect programs that communities currently rely on. This could even harm plans critical to Superstorm Sandy recovery and restoration efforts in places like the Gulf of Mexico and the Chesapeake Bay.
Investing in our ocean will benefit coastal ecosystems and the economies they support. If we shortchange NOAA, we shortchange the communities that rely on the ocean. Congress must ensure that the funding levels match the importance of NOAA's tasks at hand.