CVS Volunteers Collect Trash Equivalent of Four Elephants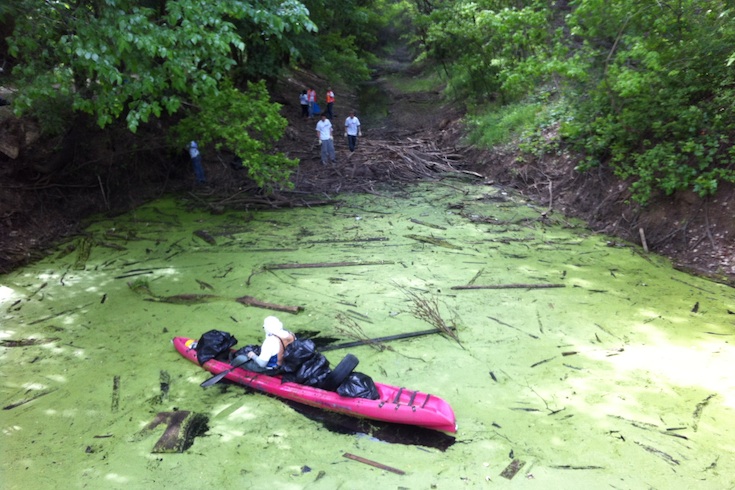 Credit: Allison Schutes / Ocean Conservancy
Four elephants, 11 tons, 25,000 pounds. It doesn't matter how you describe the number—it is a lot of trash! Over the past several months, Ocean Conservancy has partnered with CVS Caremark to clean up shorelines around the country, and over the course of five events, volunteers have picked up nearly 25,000 pounds of trash.
I was lucky enough to participate in three of the five CVS events: Elm Fork Trinity River in Dallas, Montrose Beach in Chicago and Colt State Park in Bristol, Rhode Island. Cleanups also took place at Crandon Park in Key Biscayne, Florida, and Emerald Hills in San Diego.
With every cleanup I participate in, there is always at least one moment or person that leaves a lasting impact, and the CVS cleanups were no different. As the volunteers arrived at Elm Fork Trinity River for the Dallas cleanup, one came with a kayak in tow. I assumed this volunteer was going to paddle in and out of the river's shoreline crevices, grabbing what we land-bound volunteers could not reach.
However, he proceeded directly to a small pond adjacent to the river and spent the next two and a half hours removing every piece of trash from the pond, including a 55 gallon barrel, a tire and hundreds of plastic beverage bottles. This one volunteer alone collected over 200 pounds of trash from his kayak; it was absolutely inspiring to witness.
The Dallas cleanup was quite interesting for another reason as well. As I circled around the site speaking with volunteers, they could not believe the materials they had found. While this is a common sentiment—people are often surprised to find immense quantities of straws, cigarette butts or food wrappers—many of the materials at this cleanup were quite different.
Volunteers pulled rolls of carpet from the vegetation lining the river. They collected bricks and mortar in the wooded areas. And they even found an old porcelain bathroom vanity counter—complete with faucet handles—buried in the marsh.
It became more and more clear that this location on Elm Fork Trinity River had been used as a dump site. Illegal dumping is not an uncommon problem facing our waterways. Dumping is more common along inland waterways, such as this site in Dallas, than on beaches because inland waterways can be isolated with few visitors, and the trash appears to "go away" after a decent storm.
However, after 27 years of International Coastal Cleanups, we know that this trash does not just go away. It ends up reappearing on our neighboring communities' shorelines, in our ocean and on our beaches.
Whether you live inland or on a coast, the importance of clean waterways is vital, and each of us can have an impact. It was exciting to share these experiences with the CVS Caremark colleagues who joined us for these Shoreline Cleanup adventures. Thank you to all the volunteers who took part!