9 Great California Coastal Birding Sites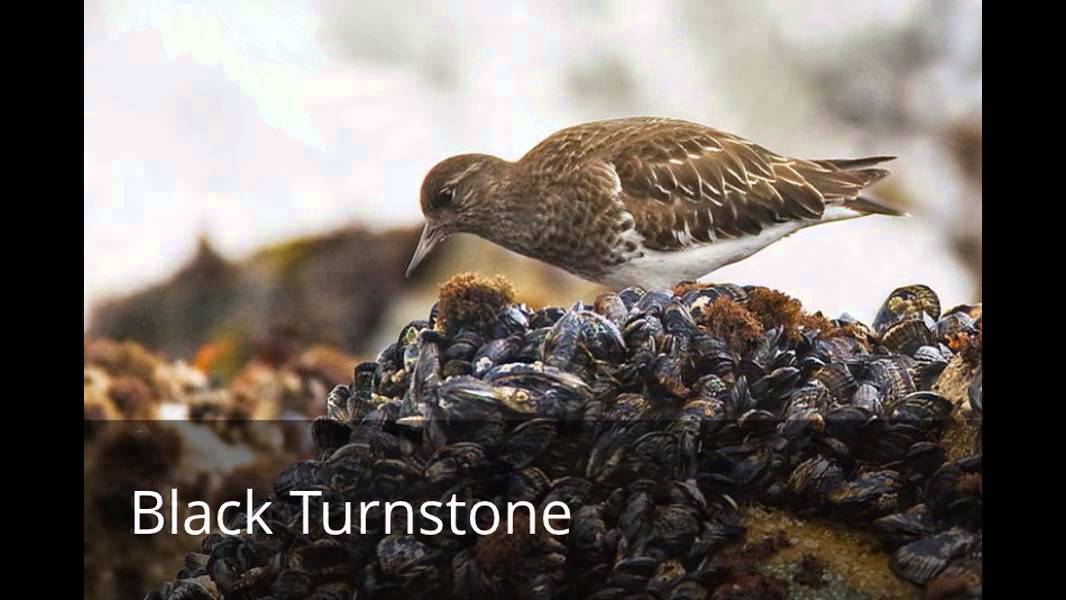 This article originally appeared at Audubonmagazine.org.
Whether novice or expert, birdwatchers in California delight in the avian abundance along the state's coast. California also boasts the nation's only statewide network of marine protected areas, providing not only gorgeous places to seek out a stunning diversity of birds but insurance that their most important breeding and feeding grounds have extra protection.
Below is a list of the top bird-watching spots at these "ocean parks," plus highlights. Additionally, there is information about visiting, plus a link to where you can learn more.
1. Point St. George Reef Offshore State Marine Conservation Area
Crescent City
Viewing site, interpretive panel on Pebble Beach Drive, just south of Point St. George
Originally inhabited by the Tolowa Dee-ni', California's northernmost coast boasts some of the most dramatic scenery in the state and is dotted with Audubon-designated Important Bird Areas. A wide range of bird species live and migrate around nearby Lake Earl, and the profusion continues at sea, where exposed rocks and underwater ledges make up the St. George Reef. Reaching the protected area requires a boat, but visitors can experience similar conditions from the safety of the shoreline just south of the point, where Castle Rock National Wildlife Refuge sits.
The refuge is a modest 14 acres, yet it supports several hundred thousand seabirds each year. Take a spotting scope to Pebble Drive from February to mid-April to catch the dawn fly-off of Aleutian cackling geese. Observe one of the largest breeding populations—100,000—of common murres making their nests along the island's cliffs. Castle Rock is also home to three species of cormorants, pigeon guillemots, Cassin's and rhinoceros auklets, Leach's and fork-tailed storm-petrels, and tufted puffins.
More info: fws.gov/humboldtbay/castlerock.html
2. South Humboldt Bay State Marine Recreation Management Area
Loleta
Park along the South Spit or at the Humboldt Bay National Wildlife Refuge
Visitors come from all over the world to watch the birds of Humboldt Bay. More than 250 species—and world-class views—make the bay, a global IBA, endlessly enjoyable. Peak season for most species of waterbirds and raptors is late fall through mid-spring. Aleutian cackling geese, Pacific brant, and migratory shorebirds have a shorter window, peaking from March to late April. In summer birders can find terns, cormorants, and pelicans as well as resident egrets, herons, and migratory songbirds, including various warblers, sparrows, and swallows.
The very best way to birdwatch on the bay is by kayak (for rentals, check with Hum-Boats, on Woodley Island). Close to the protected area is the Humboldt Bay National Wildlife Refuge, in southern Humboldt Bay, offering an interpretive center that describes local Humboldt Bay habitats and wildlife. Visitors can also view birds from the South Spit, one of the two peninsulas separating Humboldt Bay from the Pacific. Because tides have great influence on which birds are seen when, make sure to check the tides before going.
More info: blm.gov/ca/st/en/fo/arcata/south_spit.html and fws.gov/humboldtbay/
3. Point Reyes State Marine Reserve
Marin County, between Tomales Bay and Bolinas Lagoon
Travel via Highway 1, Sir Francis Drake Boulevard or Point Reyes/Petaluma Road
Guidebooks refer to Point Reyes as a little piece of "civilized wilderness." The point, a global IBA, is just 35 miles north of San Francisco, but the sense of remoteness is a world away from the bustle of the city. Approximately 470 bird species have been noted in Point Reyes National Seashore, a unit of the National Park Service. Many of those have been very rare visitors, far off course during their spring or fall migrations, but the birding can be rewarding at any time of year. The Point Reyes Bird Observatory is located in the southern portion of the park and offers mist-netting demonstrations, a nature trail, and monthly trips to various locations around Marin County. Additionally, visitors can fish, kayak, ride horses, camp, or stay at the park hostel.
More info: nps.gov/pore/index.htm
Read about six more great birding sites on the California Coast at Audubonmagazine.org.
Photo credits for slideshow:
Tufted Puffin: U.S. Fish and Wildlife Service
Wandering Tattler: Dominic Sherony via Creative Commons
White-faced Ibis: Linda Tanner via Creative Commons
Peregrine Falcon: Juan Lacruz via Creative Commons
Cassin's Auklet: Duncan Wright via Creative Commons
Black Turnstone: Michael Baird via Creative Commons
Storm Petrel: U.S. Fish and Wildlife Service
Yellow-billed Loon: Len Blumin via Creative Commons
Black Oystercatcher: Dick Daniels via Creative Commons
Long-eared Owl: Gregory Smith  via Creative Commons