Hope Over Fear: Ocean Is Bruised and Battered, But Not Broken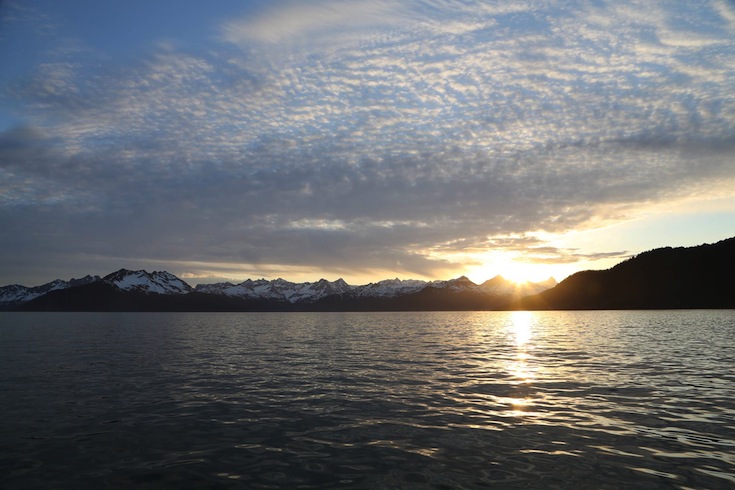 Words of lost hope and unsolvable problems have been circulating the past few days in response to an article highlighting Ivan Macfadyen's sail from Melbourne to Osaka. In the article, this long-time sailor describes the waters of his Pacific crossing as desolate and without life, "… for 3,000 nautical miles there was nothing alive to be seen." Macfadyen goes on to describe in detail that in place of the missing life were abhorrent sights and volumes of garbage.
Reactions on social media have included words such as sad, scary and heartbreaking. But most of all, I'm concerned about posts like this one:
It is clear that our ocean is facing unprecedented times and growing environmental challenges. In many places, we're treating rivers and coastal waters like refuse pits for our unwanted waste. We are catching too many fish, and we are putting too much carbon dioxide into the atmosphere, where it is finding its way into the ocean with troubling consequences. However, I'm not yet ready to throw in the towel, and it troubles me that this article leaves people feeling hopeless. We know that if people are left with despair, they have little motivation to work toward solutions.
While I cannot discount or confirm Mr. Macfadyen's accounts of his journey, we should be careful in our interpretation of his personal story. While it is a powerful observation, it is only a single observation. Science—the thorough, replicated and verified collection of ocean observations—must be the foundation upon which we understand a changing ocean and from which we advocate and empower society to strive for solutions.
As a marine scientist at Ocean Conservancy, I have been to the North Pacific Gyre, Gulf of Alaska, Caribbean Sea and Sea of Japan researching and cleaning up ocean trash. In all my travels, never have I seen debris conditions so voluminous or severe, nor have I heard of such atrocities from my scientific colleagues. Don't get me wrong—there is stuff out there—a lot of it. But the bulk of that material is comprised of small, fragmented plastics that lie just below the water's surface, posing a range of ingestion threats to turtles, birds and fishes. To more fully understand the impact of plastics on ocean health, Ocean Conservancy has brought together the world's top scientists to quantify the extent and impact of the global marine debris problem. This global synthesis should provide new insights into this global problem.
Mr. Macfadyen also incorrectly states that there are no organizations trying to solve the problem of marine debris. In fact, a large number of concerned people, engaged governments, independent scientists and passionate nonprofit organizations are working diligently to address these complex issues. Ocean Conservancy is joined by a community of hard-working and passionate conservation organizations such as Surfrider, 5Gyres Institute, Algalita Marine Research Institute, NRDC and Plastic Pollution Coalition that are deeply committed to the fight to stop plastics and trash from reaching our beaches and waterways.
I am not downplaying the struggles our ocean faces. Plastic pollution, ocean acidification and commercial overfishing are serious problems that must—and are—being addressed. But if we want to truly confront these issues, we must be principled and scientifically grounded in our strategy. And if we want people to join the fight and feel like their efforts are worth something, we must empower them with ideas and hope, not fear.
If you'd like to learn more about why you should be hopeful for our ocean, watch this video from my recent scientific expedition to Alaska. If you would like to reduce your personal impact on the ocean, download Ocean Conservancy's mobile app Rippl to get simple tips on how to make a difference.