Five Amazing Facts About Dr. Kathryn Sullivan, Our Newly Confirmed Head of NOAA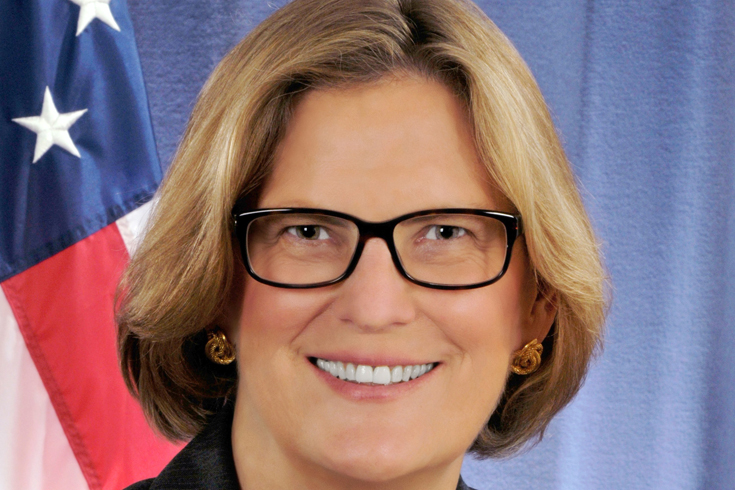 After a lengthy confirmation process, the U.S. Senate finally acted earlier today to confirm Dr. Kathryn Sullivan to be the head of the National Oceanic and Atmospheric Administration (NOAA). This won't be a big change for NOAA because Sullivan has been serving as acting NOAA administrator since February 2013. Sullivan is a superb choice to lead our nation's primary ocean agency, and we are thrilled that she has finally received Senate confirmation. In light of today's news, here are five things you should know about our new NOAA administrator.
1.       She's a real-life astronaut. Seriously.
While much of her scientific career has focused on the ocean, the prospect of flying into space was too much to resist. She was selected by NASA in 1978 and officially became an astronaut the following year. During her career as a NASA astronaut, Sullivan flew to space on three separate space shuttle missions aboard the space shuttles Challenger, Discovery and Atlantis. In these three missions, she logged more than 532 hours in space. She also became the first American woman to perform a spacewalk. Her distinguished accomplishments earned her the honor of being inducted into the Astronaut Hall of Fame in 2004.
2.       A single book got her hooked on the ocean.
Describing her career path into oceanography in a blog last year, Sullivan said it all started with a single book in a single class during her freshman year of college. Like all University of California, Santa Cruz freshmen, she was required to take three out-of-major courses. So, she wound up in an introductory marine biology course – not her intended course of study. Here is how Sullivan described her experience reading the memoir Great Waters by Sir Alister Hardy: "I realized that oceanographers led exactly the kind of life I had dreamt of as a child, lives full of inquiry, exploration and adventure. I was hooked!"
3.       She served in the U.S. Navy Reserve as an oceanographer.
Not satisfied to just serve her country as a NASA astronaut and through high-level positions at NOAA, Sullivan also served as an oceanographer in the U.S. Navy Reserve from 1988 to 2006.
 4.       She helped deploy the Hubble Space Telescope.
During her career as a NASA astronaut, Sullivan not only became the first American woman to conduct a spacewalk, but was also part of the space shuttle crew that deployed one of the world's most famous satellites: the Hubble Space Telescope. That five-day mission in April 1990 aboard the space shuttle Discovery began a new era of space exploration.
 5.       She is no stranger to NOAA.
Sullivan has been serving as acting NOAA administrator since early last year, but this isn't her first round at our nation's premier ocean agency. Back in 1993, she was appointed as NOAA's chief scientist, a position she held until 1996. More recently, in 2011, she was appointed to the position of NOAA deputy administrator in which she oversaw NOAA's challenging satellite acquisitions and environmental monitoring missions.