Honoring the Women Who Fight for Our Ocean (Part 2)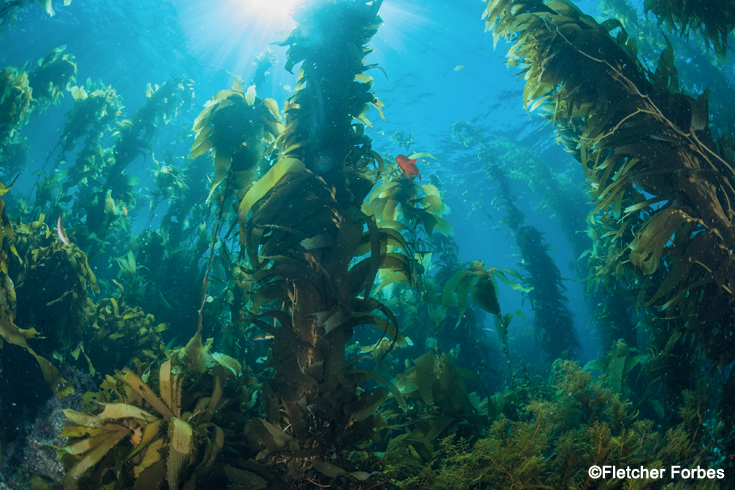 In honor of Women's History Month, Ocean Conservancy will be publishing a three-part blog series highlighting some of the amazing female scientists who study and protect our ocean.
Kathryn Sullivan
We recently told you about Dr. Kathryn Sullivan, the astronaut-turned-ocean champion who was just confirmed as the head of the National Oceanic and Atmospheric Administration (NOAA). NOAA aims to provide "science, service and stewardship" to the American people. It works to understand and predict changes in weather, climate, the ocean and coasts, and to conserve and manage marine ecosystems and resources.
If being the first American woman to walk in space isn't impressive enough for you, she's also earned her chops as an ocean explorer.
After working as an astronaut for the National Aeronautics and Space Administration, she served as an oceanographer in the U.S. Navy Reserve for 18 years, and became chief scientist for NOAA in 1993. She has also served as NOAA's assistant secretary of commerce for environmental observation and prediction and deputy administrator. Sullivan's roles have given her experience in a variety of topics, including fisheries biology, climate change and marine biodiversity.
With such a lifelong passion for the ocean, we're happy to see her leading NOAA. She has proven that she cares about protecting the ocean and the people who depend on it. After being approved as head of NOAA, Sullivan said, "NOAA provides the environmental intelligence that helps citizens, businesses and governments make smart choices. Mission first, people always—this is my commitment to the American people and to the NOAA workforce."
Sue Moore
Dr. Sue Moore is a NOAA biological oceanographer who studies the ecology, bioacoustics and natural history of whales and dolphins living in the Arctic. She currently serves on a variety of boards and committees for which she uses her scientific expertise to protect marine mammals from the effects of man-made sounds, whaling and other threats.
Moore has served on the U.S. delegation to the International Whaling Commission to push for the use of scientific data in the protection and management of vulnerable whale species. She's also worked with the National Marine Mammal Laboratory and as an associate professor at the University of Washington.
Recently, some of her research has used acoustic sonobuoys and hydrophones (tools for recording underwater noises made by whales) to determine the number and distribution of whales, seals and other animals in the Arctic while seeing if sounds could be linked to behavioral patterns. As we continue to see changes in the Arctic, marine mammals are canaries in the coal mine. Scientists can gather insight into physical changes in their ecosystem through their behavior and response.
"Marine mammals can act as ecosystem sentinels because they respond to climate change through shifts in distribution, timing of their movements and feeding locations," Moore said. "These long-lived mammals also reflect changes to the ecosystem in their shifts in diet, body condition and physical health."
Sarah Cooley
Dr. Sarah Cooley is an earth scientist who currently works as the science outreach manager for Ocean Conservancy's Ocean Acidification program. She recently joined us from Woods Hole Oceanographic Institution in Massachusetts where she researched communities affected by ocean acidification.
At Ocean Conservancy, Cooley continues to work with oceanographers, fishery scientists, economists, geographers and policy specialists to collect data on how quickly ocean acidification is occurring, how it affects marine species, how humans use those species and the potential it has to impact society and the economy.
Cooley has already begun a number of projects, including attending the 2014 Ocean Sciences Meeting in Honolulu. She's also active in the social media sphere, sharing her thoughts on all things related to ocean acidification.
Regarding her passion for developing solutions to ocean acidification, Cooley said, "My hunger for exploring people's experiences of global change has now lured me into the policy world. I'm excited to distill technical knowledge into lessons that real people can use to plan ahead."
To view part 1 of the series, please click here.