EPA Helps Address Ocean Acidification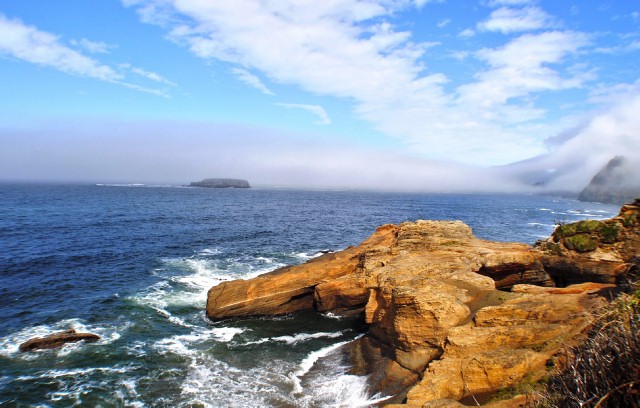 Today, Environmental Protection Agency (EPA) Administrator Gina McCarthy announced that the agency is proposing new rules to dramatically reduce carbon dioxide emissions from existing power plants. The new rules, which the EPA is calling their "Clean Power Plan," would reduce carbon emission from existing power plants by 30 percent from 2005 levels by 2030, an amount equal to the pollution emitted by more than 150 million cars. But what does all of this mean for the ocean? Many people may not realize it, but by proposing the Clean Power Plan, the United States took a significant step towards addressing ocean acidification. Reducing carbon pollution from power plants means there will be less carbon pollution in the atmosphere. And less carbon pollution in the atmosphere means less carbon pollution that is absorbed by the ocean, turning it more acidic.
Many marine species and the coastal communities dependent upon them are at risk of being harmed by the large amount of carbon pollution that has already been absorbed by the ocean. Oyster growers in the Pacific Northwest have already experienced major business losses due to increasingly acidic water. Scientists are worried about how lobsters, crabs and squid will respond to a more acidic ocean. A reduction in US carbon emissions from power plants is a much-needed step towards addressing ocean acidification on a larger scale.
We applaud the efforts of the EPA, the Obama administration, and the many other industry and community groups that have helped to create this proposed rule.  There is a long way to go, but this is a great step to address the root cause of ocean acidification.