A One-Size-Fits-All Solution for the Ocean?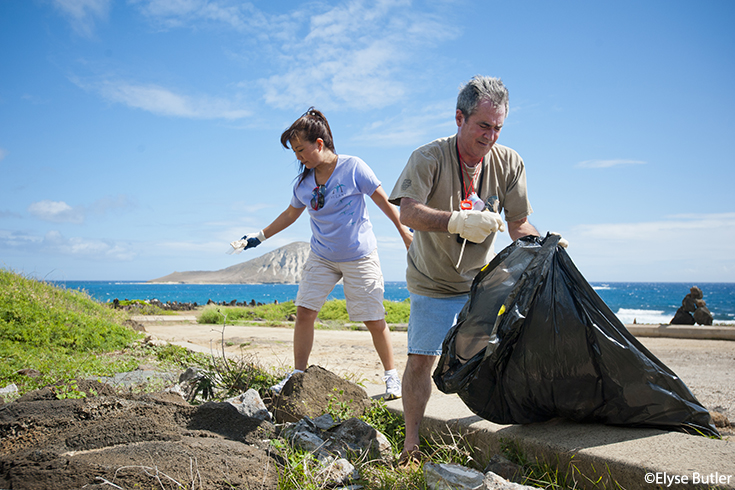 **Update: June 10, 2014**
Ocean Conservancy has been a leader in beach cleanup efforts for nearly 30 years and we are dedicated to continuing these efforts. We applaud Boyan's creativity and ideas for an ocean cleanup and recognize that he has conducted a feasibility study to further outline the ocean cleanup model. However, the majority of concerns previously voiced by ocean scientists, as well as Ocean Conservancy, regarding the ecological, economical and logistical components of the technology still remain unanswered. Cleanups are an important part of the solution, but Ocean Conservancy believes that in order to address the growing issue of plastic pollution in our ocean, we must also focus on preventing plastic from reaching the ocean in the first place. In addition to our Last Straw Challenge, we will be rolling out a series of efforts over the coming year that we hope you'll participate in, including the International Coastal Cleanup September 20th. Thank you for your feedback, and we hope to see you all at this year's cleanups! 
FACT:  There are plastics in the ocean.
FACT:  Plastics are not good for fish, turtles, birds or marine mammals.
FALSE:  Ocean cleanup is the solution.
Over the past year, much attention—some positive, some negative—has been given to Boyan Slat's revolutionary concept and prototype for "The Ocean Cleanup."  Yes, perhaps in theory—and artistically sketched blueprints—you can boom, suck and snag plastics floating at the ocean surface. But in practice, it just doesn't make sense—ecologically, economically or logically.
It would be unfair for me to criticize Boyan's concept without giving my own opinion, so here it is.
Cleanups are an invaluable education and outreach tool that provide people a tangible way to become aware and involved in the ocean plastics crisis. And no one is better suited to discuss the effectiveness of cleanups than Ocean Conservancy. For the past three decades, volunteers in our International Coastal Cleanup have removed more than 175 million pounds of trash—primarily plastics—from beaches and waterways around the globe. Each year however, there's more trash to pick up—cleanups cure the symptoms of plastics pollution, not the disease itself.
Concepts of an ocean cleanup technology are no different. If tomorrow we could launch the array of 24 sifters outlined in Boyan's proposal, it would do nothing to stop the continuous and increasing flow of plastics into the marine environment. Simply put, we'd increase the size of the bandage while our pipelines of plastics to the sea run unabated like the faulty valve in the Deepwater Horizon oil disaster.
From a technical perspective, our friends at Deep Sea News have done an exceptional job outlining the major unanswered technical questions associated with an ocean cleanup and its implications for marine organisms. To summarize the astute response of marine debris scientist, Dr. Miriam Goldstein:
Mooring fixed objects in the open ocean is improbable due to depths exceeding 4,000 meters;
The mixed layer in the open ocean can run 100-150 meters deep during high wind, rendering the collection boom useless; and
Large, durable floating "capture devices" are likely destined to be future marine debris that can entangle marine animals.
All of this is to say that "…I think it is highly unlikely that a [cleanup] array of this size and magnitude will ever be feasible."
I am an optimist. And I applaud Boyan for his creativity and ingenuity. However, in our current climate we need to look upstream for solutions, not to the center of the gyres. Resin manufacturers and consumer product companies must adopt a business model based on the principles of a circular economy, where products do not become waste after consumer use, but rather valuable materials that are recycled and reused in product manufacturing. Similarly, we must look to developing nations where increasing populations and affluence are fueling a desire for the single use disposable plastics that have been a part of our society for decades, but where even the most basic of waste management infrastructure does not yet exist. Such an approach addresses the plastic pollution vector at both its entry and exit points in our consumer society. Simultaneously, we, as individuals, must continue to do our part by reducing our unnecessary consumption of disposable plastics and supporting smart public policies that eliminate the most threatening forms of plastic pollution altogether.
There are solutions to ocean plastics. Ocean cleanup is not the solution.