Talking Trash and Taking Action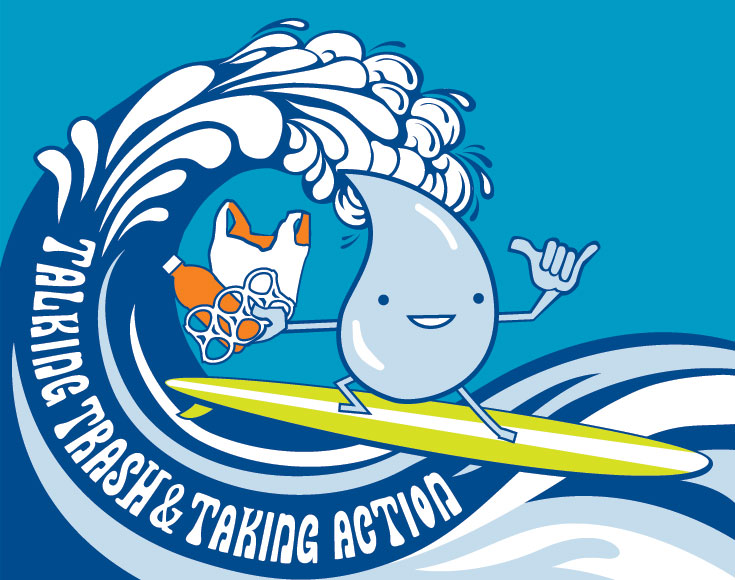 This post was written by Ocean Conservancy's Trash Free Seas Education and Outreach Fellow, Emily Parker. Emily recently graduated from Elon University with a major in Environmental Studies. She joined the Trash Free Seas team as in intern earlier this year to assist in the development and distribution of the Talking Trash & Taking Action program and is now working to help educate the public on the issue of marine debris as a Fellow. While not at Ocean Conservancy, you can find her hunting down the best food in Washington, D.C. and escaping to saltwater and sand whenever she can.
No matter what the cause, empowering students and youth to make a difference in the world through volunteerism always inspires me. It has always been said that children are the future, and this couldn't be truer when it comes to ocean conservation. They are the next generation of ocean stewards, and there is no better way to ignite passion than to engage students in the ocean problems of today.
One of the greatest threats our ocean faces is marine debris. While many ocean issues are extremely complex and multi-faceted, trash is a bit easier to wrap our heads around. So when Ocean Conservancy brought the problem to the attention of City Year students in Washington DC this summer, we were not disappointed. As we spoke to them about ocean trash—where it comes from and why we care about it—we were met with raised hands, impressive answers and creative ideas. Students responded with empathy and imagined innovative prevention methods that impressed even our seasoned educators. After taking students down to Anacostia National Park to get their hands dirty and participate in a trash cleanup, the enthusiasm was unprecedented. We finished, tired yet proud, posing around the 700 pounds of collected trash. The event convinced many students to swear off single-use plastic bottles forever.
It is this potential that has inspired Ocean Conservancy to develop a marine debris educational program entitled Talking Trash & Taking Action. This program, developed in collaboration with the National Oceanic and Atmospheric Association's Marine Debris Program, combines concrete information along with engaging hands-on activities to teach students about marine debris and how it can be prevented. The program dives deep into the issue, covering marine debris composition and decomposition, the watershed and ocean current networks, ocean gyres and trash traps, environmental and economic impacts, and all types of prevention methods, from the individual and every day, the community-wide and unique.
Talking Trash & Taking Action is currently available for use by any and all formal and informal educators interested in teaching their students about marine debris. The program is designed so that educators can incorporate specific activities into existing curriculum or walk through the entire program step-by-step.
Join Ocean Conservancy in the fight against marine debris by leading your own educational program. Visit our website to download the Talking Trash & Taking Action program along with other helpful tools to engage youth and adults alike.
Interested in organizing a training program for the educators in your area? Contact Allison Schutes for more information. Together, we can all help to turn the tide on trash.