Three Reasons for the International Coastal Cleanup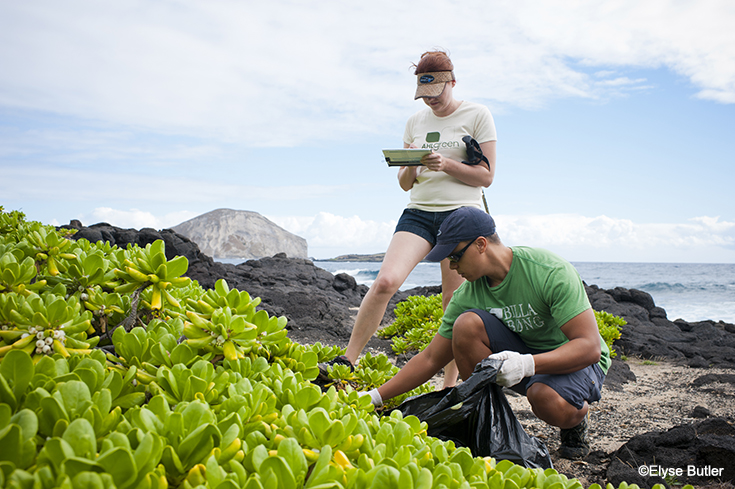 Ocean Conservancy's International Coastal Cleanup is a little over a week away! As the world's largest cleanup event for the ocean, the International Coastal Cleanup is a crucial part of the fight for trash free seas. Why?
1. First, and foremost the Cleanup provides our team with data—and lots of it! Every year, hundreds of thousands of volunteers fill out data cards to record what they find while picking up their beaches and waterways. This information helps Ocean Conservancy and myriad other ocean and environmental organizations around the world identify the most harmful items of debris, and find ways to stop them from entering the ocean.
For example, over the years we've found that straws are the fifth most common item collected during the International Coastal Cleanup. Like many other items of plastic debris, straws are easily consumed by birds and other marine life who mistake them for food. Ocean Conservancy launched The Last Straw Challenge and asked ocean lovers to "skip the straw" when dining out. Since May, more than 25,000 people have taken the challenge and we've kept more than 5 million plastic straws from ever ending up in our ocean or landfills.
2. The International Coastal Cleanup is a great way to get people involved. While beach clean ups alone can't solve the problem of ocean trash, they certainly help! For many of our volunteers, the Cleanup is the only time that they witness the effects of marine debris first-hand. By participating in a cleanup at their local beach or waterway, they see the impacts of their trash and are more likely to think about the products they use, what they throw away and its implications for the environment.
3. The International Coastal Cleanup is an easy way to give back. The ocean provides us with so much. It's important to make sure we are taking care of it, so that it can continue to take care of us.  This September, volunteers around the world are giving back to our ocean and joining the fight against ocean trash. Make sure you sign up for a clean up near you!
September 20th is my birthday. Celebrate with me by coming out and cleaning up your local beach, creek, park or reef. I hope you'll join us!