To the Point (and Nonpoint): Understanding Sewage Pollution and Stormwater Runoff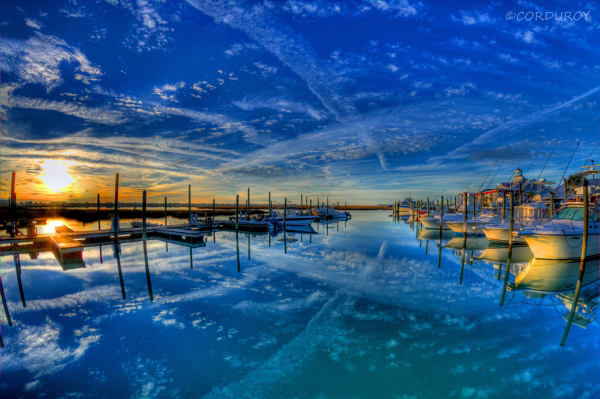 As a boater or marina operator, you have probably experienced first-hand the effects of pollutants. Although you may make every feasible effort to prevent pollutants from entering your local waters, not all sources are easy to pinpoint. Here is a quick refresher of some of the most common types and sources of contaminants.
Most pollution can be categorized as "point" or "nonpoint" discharges. Point sources of pollution – such as outfall pipes – introduce pollution into the environment at a specific site or point. They are generally the easiest to identify, monitor and regulate.
By contrast, nonpoint source pollution comes from a plethora of diffuse sources and is unconstrained in movement. Nonpoint source pollution is caused by water (typically rainfall or snowmelt) moving over and through the ground. Sources include storm drains and runoff from parking lots, roadways or agricultural land.
Sewage: Point Source Pollution
Even though it's not fun to discuss, sewage is an important topic when it comes to ocean health because it degrades water quality by introducing waste and potentially harmful microbial pathogens into the environment. Untreated sewage can enter the water from faulty residential, municipal or marina septic treatment systems or from direct discharges from shoreside facilities and boats.
Simply put, sewage makes water look bad and smell even worse. As a result, marinas and boaters must play a role in reducing sewage pollution.
Boaters
Remember that it is illegal for vessels to discharge raw sewage within 3 nautical miles of the U.S. coast and the Great Lakes.
Install and use a marine sanitation device as required by law.
Bring portable toilets ashore for proper disposal.
Marinas
Provide portable or stationary pump-out units or information on nearby pump-out facilities.
Give boaters access to dumping stations for disposal of portable toilet waste.
Provide clean onshore restrooms and encourage their use.
Stormwater Runoff: Nonpoint Source Pollution
Nonpoint pollution sources are difficult to measure and regulate because they tend to be diffuse and widespread. Stormwater runoff can pick up fertilizers and animal waste from agricultural fields; litter and household chemical from streets; and oil and other substances from roadways and parking lots. In marinas, principal runoff pollutants come from parking lots and hull maintenance areas.
The most visible pollutants in stormwater runoff are small pieces of trash. But runoff also carries hidden dangers, such as excessive nutrients, toxins, heavy metals and bacteria.
Boaters and marina operators can help reduce the effects of stormwater runoff by using non-toxic cleaning products; disposing of trash properly; and stenciling messages near storm drains to remind people about the direct connection to local waters.
Sewage pollution and stormwater runoff can severely harm water quality, wildlife and habitats – even local economies. Although any single discharge or runoff event may be small, it is the cumulative effect of many small inputs that is so destructive.
To learn more about how you can help reduce sewage pollution and stormwater runoff, see Chapter 3 and Chapter 6 of the Good Mate manual.