Reducing Carbon Pollution is Good News for the Ocean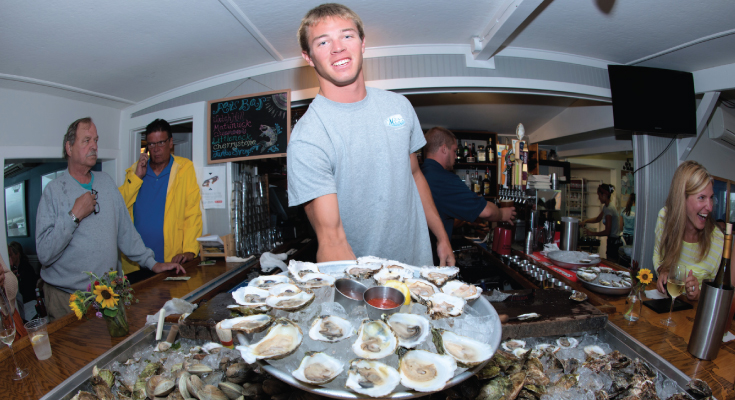 You might have heard the news today that the Obama Administration released its final version of a rule called the Clean Power Plan. Years in the making, this rule from the Environmental Protection Agency aims to reduce emissions from power plants – the biggest emitters of carbon pollution – by 32 percent from 2005 levels by 2030. We hear a lot about how carbon pollution causes our planet's atmosphere to warm, and as a result, droughts, wildfires, and extreme weather events, are becoming more frequent, dangerous and costly to Americans and many others around the world. But what does carbon pollution mean for the ocean?
Actually, it means a lot. The ocean absorbs about 25 percent of the carbon pollution we put into the atmosphere. As a result, the ocean is roughly 30 percent more acidic now than it was prior to the Industrial Revolution. Shellfish growers in the Pacific Northwest lost up to 80 percent of their oyster larvae (baby oysters) due to acidification in 2006-2008 and some growers nearly declared bankruptcy.
But ocean acidification isn't the only threat our coastal communities face from carbon pollution. It is also causing the ocean to get warmer – sounds like a good thing, right? But a warmer ocean means some fish and crustaceans are shifting their range. The Gulf of Maine is warming faster than anywhere on earth; lobstermen in Maine and New England are starting to see their catch move north. In Maine alone, the seafood industry is worth an estimated $1 billion dollars and critically important to coastal communities. This begs the question: What will happen to those fishermen and communities as the ocean continues to change?
Many coastal communities are doing what they can to address these threats at the local and state level. States like Washington, Oregon, California, Maine and Maryland are looking at reducing local coastal pollution that can end up in the ocean and make acidification worse. In Maine, local groups are working with fishermen to diversify their catch as the ocean changes. But more must be done to reduce emissions. For the sake of our coastal communities and the millions of Americans who depend on a healthy ocean, the Clean Power Plan is a very good thing.