Mississippi: A Model For Restoring the Gulf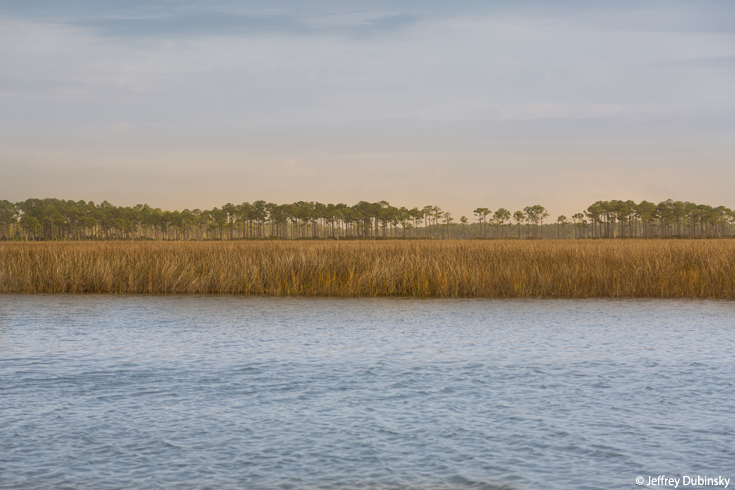 Since the BP Deepwater Horizon oil disaster began over five years ago, various settlements with BP and Transocean have given way to a veritable alphabet soup of restoration processes: NFWF, NRDA, RESTORE, NAS and so on. Each process has its own set of funding and restrictions, which can exhaust the many dedicated people who are engaged in restoration with multiple sets of public meetings and comment periods. But the fish and crabs and wetlands in the Gulf don't care where the money comes from to restore their health and their habitats.
Of all five Gulf Coast states charged with restoring the Gulf, Mississippi has demonstrated an understanding of this concept of interconnectivity the best. Last week the Mississippi Department of Environmental Quality released the Mississippi Gulf Coast Restoration Plan. The plan includes a new model of Mississippi's environment and extensive input from the public on what restoration issues matter most to them. The plan will be used to guide restoration decision-making regardless of where the money comes from, creating a one-stop shop for the public to provide their input in the coming years. The plan was funded by the National Fish and Wildlife Foundation (NFWF), which received over $2 billion from BP and Transocean criminal settlements to restore the Gulf.
NFWF was busy last week, also announcing $80 million in new projects across the Gulf. We are particularly excited to see a continued commitment to restoring the Gulf beyond the shore, including fisheries monitoring in Florida and Alabama, and enhancing the marine mammal stranding network in Florida. Thank you to Florida and Alabama for your work in the marine environment and to the other states who funded important coastal restoration work.
We will continue to track all of the restoration work in the Gulf and share our insights with you, no matter how thick the alphabet soup gets!