Concerns About Genetically Engineered Salmon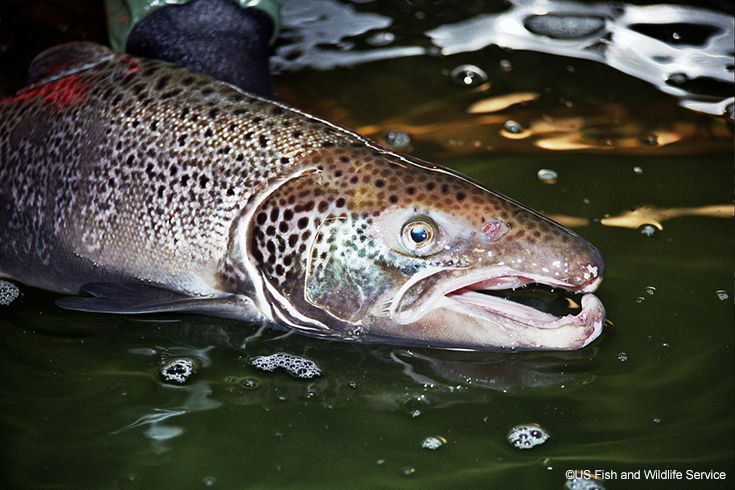 Genetically engineered salmon: a turning point for the future of seafood?
If you care about your food and its environmental sustainability, you should be concerned about the U.S. Food and Drug Administration's approval, on Nov. 19, of a faster growing, farmed Atlantic salmon—the first genetically engineered animal approved for human consumption. This new "GE" salmon presents significant environmental, policy, and consumer rights concerns, and the FDA's action has potentially profound implications for the future of fish and sustainability of our oceans.The FDA approved an application by U.S.-based AquaBounty Technologies to commercialize its genetically modified salmon, a fish touted as growing twice as fast as regular farmed Atlantic salmon. This approval allows the company to produce genetically engineered salmon eggs in Canada, fly them to a land-based facility in Panama to grow the fish to market size, and then transport the resulting processed fish back to the United States for sale to consumers. This circuitous process is not the company's long-term business model, however, as AquaBounty has signaled it would like to farm its GE salmon close to population centers in the U.S. and indeed throughout the world.
This post originally appeared on Vox Populi, the opinion department of Dartmouth Now. To read the rest of this article, please click here.