How Our Ocean Scored in the Omnibus Spending Bill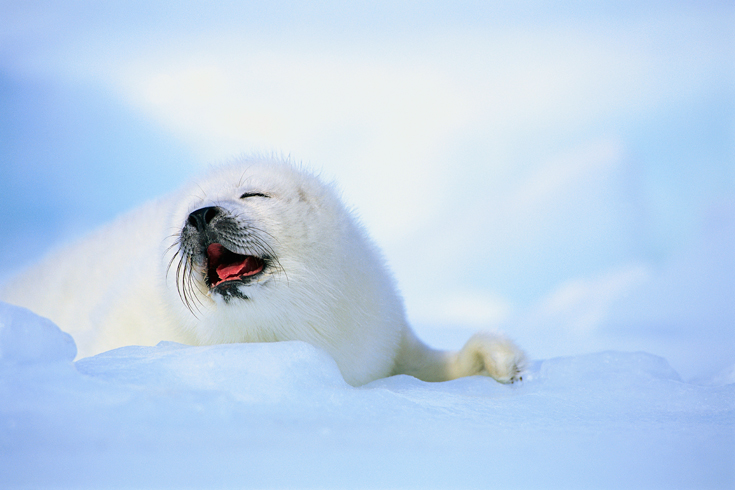 This holiday season, we at Ocean Conservancy have a lot to be thankful for. At the very top of our list is you—our members, supporters and partners—who make our work possible.
Thanks to your tremendous support (24,000 of you contacted your member of Congress in support of a budget deal that would benefit the ocean and another 10,000 signed a petition to President Obama in support of the National Ocean Policy) we saw strong outcomes for ocean conservation in the omnibus spending bill that passed House and Senate today. 
How our ocean scored in the omnibus spending bill:
More funds to tackle ocean acidification – The budget for NOAA's ocean acidification program increased from $8.5 million to $10 million dollars annually. This will help fund science to better understand how acidification will impact coastal communities across the U.S. Acidification is impacting coastal jobs and communities as increasingly acidic water dissolves the shells of animals, spelling trouble for oysters, clams and mussels as well as the people that grow them. Increased funding in a tough political environment is a testament to the hard work of all the stakeholders, including you, that weighed in with Congress on the critical importance of addressing this threat.
First-ever Ocean Trust Fund – This is something that the ocean conservation community has been working towards for well over a decade. It finally happened thanks to the work of some tenacious champions on Capitol Hill and your support over the years. The existence of this fund has the potential to help work on virtually all ocean issues ranging from protecting marine mammals to climate change resilience. We need to find money to fill the coffers but this is a moment to savor. We achieved something that has taken our community a very long time to get across the finish line.
Stronger National Ocean Policy – We are celebrating that all of the anti-National Ocean Policy riders were struck from the final budget deal. The NOP encompasses dozens of programs across the federal government and enables agencies that focus on the ocean to work together. It makes no sense to weaken a policy that helps the government do its work.
Marine Mammal Stranding Network – Remember our action alert highlighting this program? Well, the good news is that we know that it was funded in the final deal, despite a risk that it could have been cut.
Red snapper disaster averted – The terrible, horrible, no good, very bad "Scott amendment" that would have defunded and upended red snapper management in the Gulf of Mexico was struck from the final budget deal. This is a major win, especially for the red snapper fishermen who worked tirelessly to defeat an amendment that would have been devastating for both fish and fishermen.
One area that raises concern is state boundary for reef fish in the Gulf of Mexico. The omnibus spending bill did include some language changing the state maritime boundary for management of reef fish in the Gulf of Mexico. This means big confusion and uncertainty for federally-permitted fishermen. And it means big challenges for those responsible for rebuilding this iconic fishery. The Ocean Conservancy team is already working on how to turn that loss around. Expect to see more on that in 2016.
All in all, we should be happy with the outcomes for our ocean. Of course our work is never done, but for this rather wonderful moment in time, please join me in celebrating what we have been able to achieve together.
What a great way to end the year – thank you!