On World Oceans Day, A View from the Top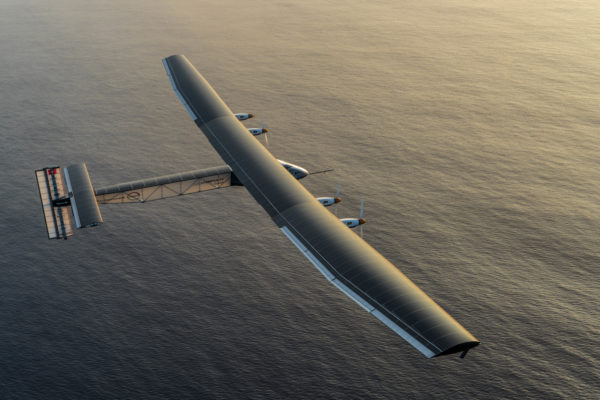 A conversation with Bertrand Piccard, the scientist-adventurer currently on the American leg of his global solar flight on the Solar Impulse 2, on the view from 28,000 feet, how we nearly turned our ocean into a dump for nuclear waste and win-win solutions for a healthy planet. We spoke on the eve of World Oceans Day.
The following has been edited for clarity and length.
Highlights
• The potential of innovation
• A critique of the environmental movement
• People have put plastics into our ocean
• An almost radioactive ocean
Andreas Merkl: I'm curious. When you're up there flying, is it a perfectly quiet experience? Or is it the rumble that you get in a typical soaring airplane?
Bertrand Piccard: You have a little whistle of the electrical motors. The carbon fiber makes a little bit of cracks here and there. You feel a little bit of vibrations. But compared to a normal airplane, it's really quiet. When I fly this plane, I have the impression to be in a story of science fiction. I look at the sun and I know it's my only source of power, and it's coming down to leave me energy to continue the flight. Each time I look outside and I say, "It's really magical." And I look the propellers turning, I see these huge wings on my left and my right, and I think, "I'm crossing oceans." It's reality, actually. It's not science fiction. It's magical. It's like a fairy tale.