Announcing the Winners of the 2016 Marine Wildlife and Seascape Photo Contest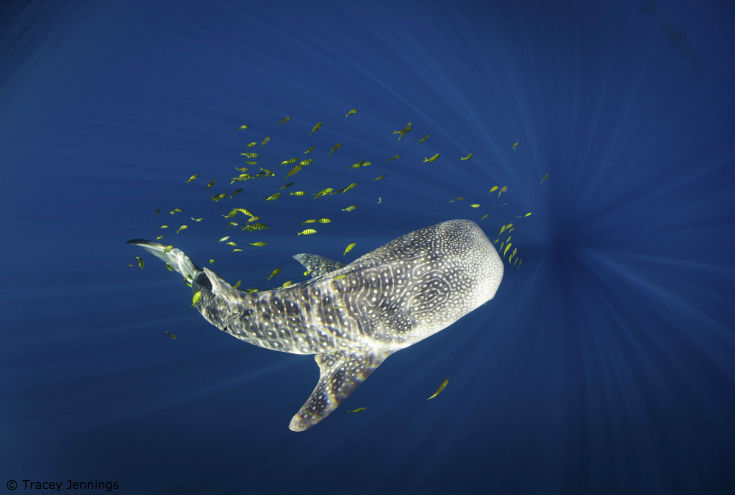 This summer, we asked all of you to submit your best photos to our 2016 Marine Wildlife and Seascape Photo Contest. We were amazed by all of the beautiful images that you submitted and incredibly grateful for those of you who voted. After weeks of deliberation, our judges have spoken! Here are the winners from this year's photo contest!
A hearty congratulations to Tracey Jennings and Daniela Hill for claiming the top two prizes!
"In the Blue," the photo by Tracey Jennings, is a stunning shot of a whale shark in the waters of Indonesia. Judges loved the "simplicity of nature outlined by patterns and shapes", and the use of light in the image, earning her the "Judges' Choice" award.
Daniela's photo, "Special Friend", features a manta ray in the Reserva Marina El Pelado in Ecuador. Daniela said that being eye-to-eye with a manta was a "blessing". It received the highest number of public votes and earned the "People's Choice" award.
This year's contest also featured the following runners-up:
"Peek-A-Boo" by John Rollins
"Crisp Mornings" by Tyler Belko
"Blacktip Sunset" by Renee Capozzola
"Sea Turtle at Dawn" by Reece Guth
"Salisbury Plain King Penguin Colony" by Marian Herz
Thank you again to everyone who participated in this year's photo contest, as well as the panel of judges who made this contest possible. And thank you so much to our prize sponsors: Picaboo, Norton Point and Sea Bags!