6 Surprising Facts about Wild Salmon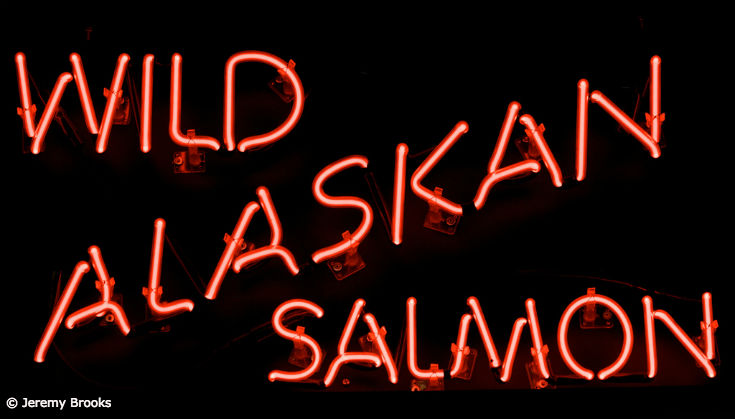 Today is Alaska's first Wild Salmon Day! Join us as we celebrate this iconic species with some unusual facts about salmon.
1. There are five species of wild salmon found in Alaska, King (Chinook) salmon, Red (sockeye) salmon, Silver (coho) salmon, chum (keta) salmon and pink salmon.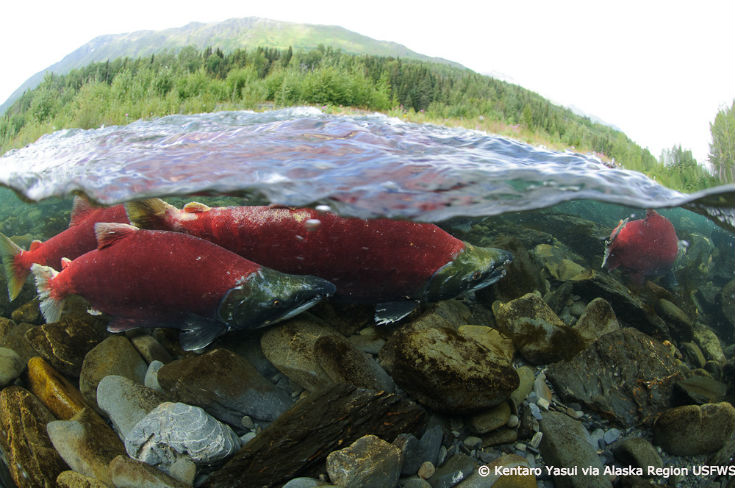 2. Wild salmon are anadromous, which means they start their lives in freshwater, then migrate out river to the ocean. The different types of salmon spend different lengths of time in the ocean, with King salmon spending the longest period in the marine environment. At the end of their lives, wild salmon migrate back into freshwater to reproduce (spawn). After laying or fertilizing eggs, they die, providing important nutrients back into the system. Salmon rely on clean, healthy marine and freshwater habitat to thrive.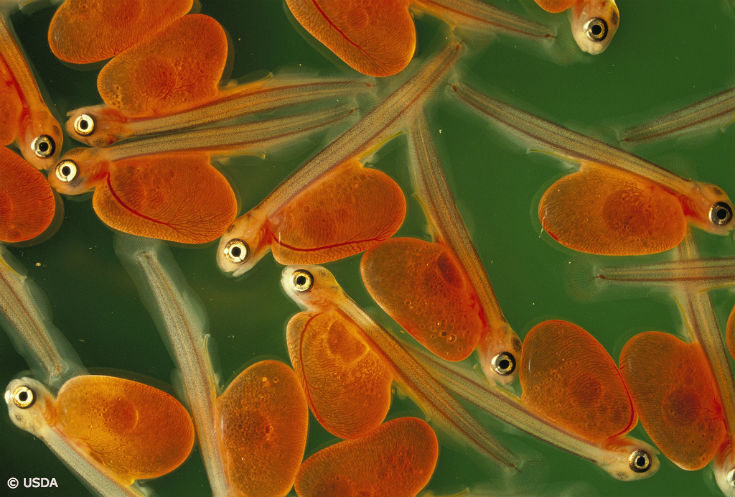 3. Yukon River Chinook salmon migrate over 1,800 miles from the Bering Sea through Alaska to their spawning grounds in Canada. That's like driving distance between Miami, Florida all the way up to Minneapolis, Minnesota!!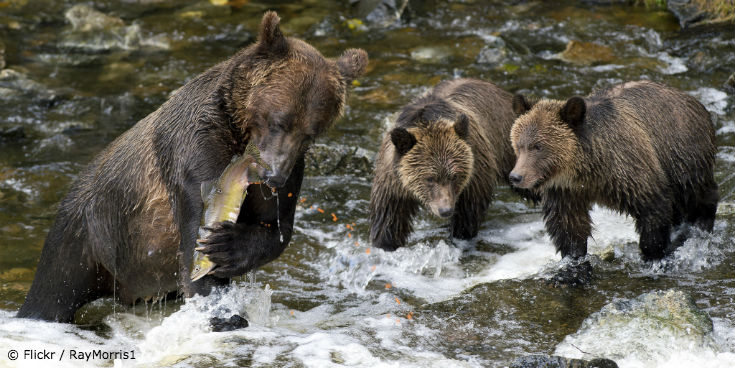 4. Today, the Alaskan salmon fishery is a sustainable fishery largely due to a stringent fishery management system. The value of Alaskan commercial salmon catches peaked in 2014 at $900 million.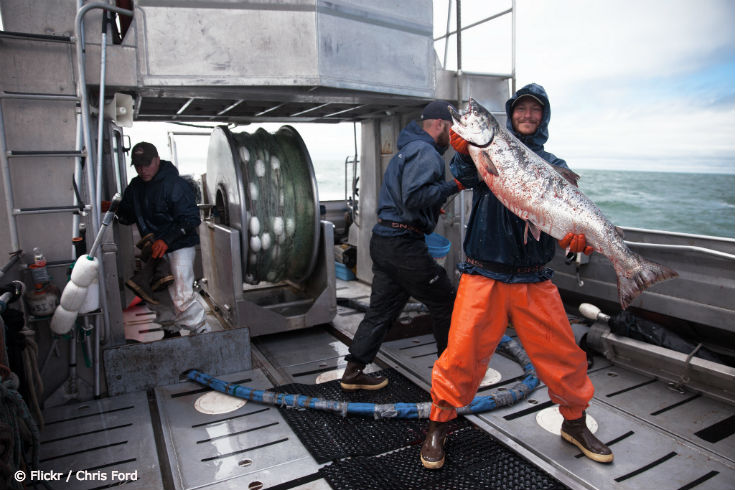 5. Recreational fishers come from around the world to Alaska for a chance to reel in salmon. The world-record largest King salmon caught on rod and reel goes to Les Anderson who caught a 97-pounder caught by on the world-renowned Kenai River.
6. Salmon are a critical source of food and culture for Alaska Native peoples throughout Alaska. Traditional preparation methods as well as modern day freezers provide a delicious and nutritious source of sustenance through the long Alaska winters.