Meet Keila: A 5th Grader with a Passion for the Ocean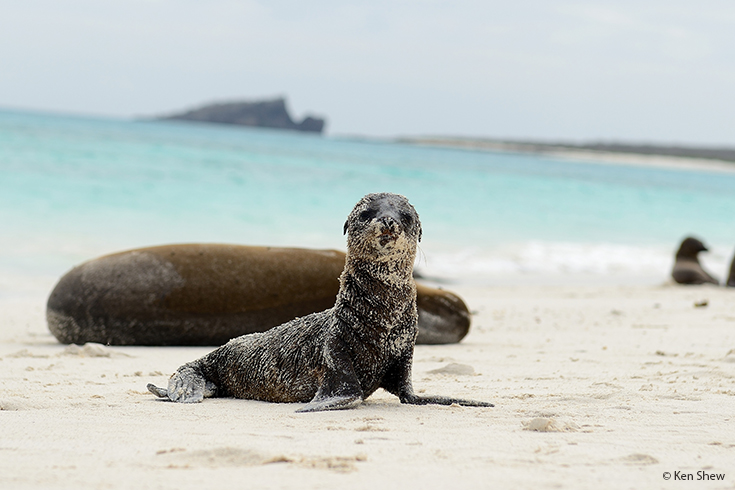 By Megan Swanson
Keila reached out to Ocean Conservancy concerned about the pollution plaguing our ocean and eager to make a difference. Growing up alongside the Pacific Ocean, she developed a deep respect for the ocean and its inhabitants from an early age and considers it as part of her home. After learning more about the problem of ocean trash in one of her classes, she decided to take action. This summer, she delivered cookies and talked with friends and family to bring awareness to the issue while raising money for Ocean Conservancy. Keila also participated in the 31st annual International Coastal Cleanup on September 17th at her local beach in California. I had the privilege to talk to Keila about why she loves the ocean and what drove her to do this work.
Ocean Conservancy:  What's your favorite sea creature?
Keila: Some of my favorite animals are sea turtles, dolphins and sea lions because they are cute and graceful animals. I visited the Bahamas this summer and I got to swim with dolphins and sea lions and that just made me love them even more.
OC: What's your favorite way to spend time in the ocean?
Keila: I love to enjoy the ocean by walking in the waves as they as they come up onto the sand and to watch pods of dolphins and whales as they swim by, whenever I can.
OC: How did you become aware of the problem of trash entering our waterways and negatively affecting ocean health and wildlife?
Keila: In my fourth grade class, my teacher read us information on fifty ways to heal the earth. She read us an article on ways that human trash hurts sea animals. Also, I remember my Grandma and I were traveling to Hawaii and I looked out the window of the airplane and saw a lot of debris floating in the ocean and it really bothered me.
OC: What inspired you to raise money for Ocean Conservancy?
Keila: I chose Ocean Conservancy because it not only helps the ocean but it helps the animals in the ocean and both are close to my heart.
OC: What do you do in your everyday life to prevent marine debris?
Keila:  If I see the plastic rings that carry soda cans, I will bring them home and cut the rings and then recycle them. And when I see trash wash up on the beach, I throw it away.
Through Keila's hard work this summer, she raised $1,300 to support Ocean Conservancy's fight for a healthier, more sustainable ocean. From all of us here at Ocean Conservancy, thank you Keila for your dedication to keeping our ocean trash-free!
Megan Swanson is a Trash Free Seas intern at Ocean Conservancy.