4 Reasons the California Bag Ban Makes Us Smile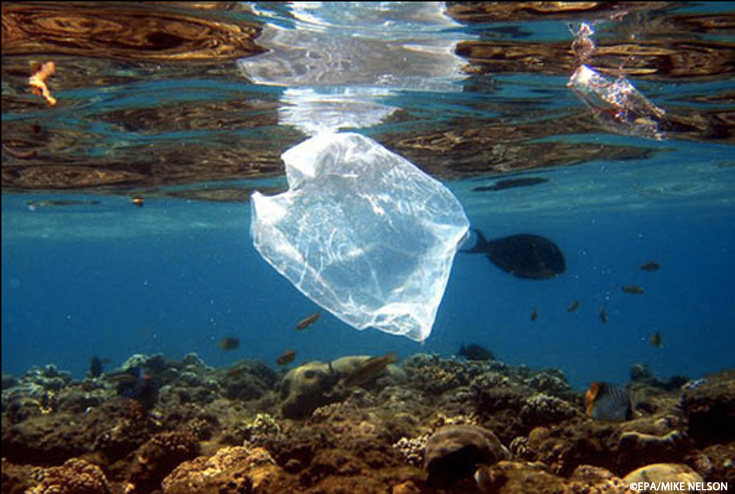 Last week was a tough one for many around the nation. The 2016 election season reached a stressful conclusion last Tuesday night and considerable uncertainty remains about where our nation is headed and what the future holds. Last week my home state of sunny California gave me something to celebrate: voters approved Proposition 67, the statewide ban on carry-out plastic bags, 52 percent to 48 percent. Here are four reasons I'm smiling over this news!
California voters are setting a 'blue' example for the rest of the nation by speaking up for the ocean and voting for a future where the ocean is free of trash. Californians strongly said NO to effort by out-of-state plastic manufacturers to undermine the ban that had already been approved by California legislators.
Environmental groups led a very successful grassroots organizing effort statewide. Amazing groups like, Californians Against Waste, the California Coastkeeper Alliance, and my local Save Our Shores paved the way to this victory and showed that people really can make a difference!
Proposition 67 will help eliminate the 25 million plastic bags polluting our beaches and waterways. Plastic and marine debris—makes its way from the land to our shores and eventually the ocean—choking and entangling dolphins, endangering sea turtles, spoiling our beaches and depressing our local economies. In fact, my colleagues and I published a study earlier this year that showed that plastic bags were the most impactful consumer goods plastic item polluting the ocean.
And, finally… the ban takes effect immediately—stores will no longer provide single-use plastic carry-out bags to customers across the state. If customers forget to bring their own bag to the store, they will end up paying around 10 cents for a recycled paper bag or reusable alternative. This fee structure has been shown to be extremely effective in reducing plastic pollution.
My home state continues to be a leader on a range of environmental policy, from climate change to marine protected areas. The voter's collective decision this week to ban disposable plastic bags will go a long way to ensuring a healthy California ocean well into the future.