A Shortlist of Inspirational Women in Conservation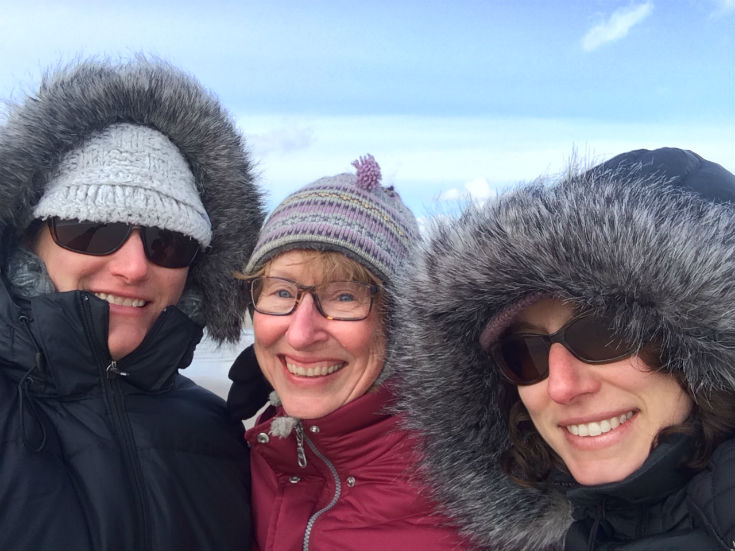 In honor of International Women's Day, we're celebrating stand out #WomeninConservation all week long. Here, Becca Robbins Gisclair, Associate Director of our Arctic Programs, reflects on the women who have inspired her throughout her career. Check back every day for new blogs, and don't forget to join our Twitter chat on Wednesday, March 8th at 1 pm EST! 
The title is a bit misleading because the list of women in conservation who inspire me is a long one. I have had the good fortune of working with a large tribe of inspiring women throughout my career in the non-profit, conservation and Alaska Native communities. In fact, throughout my life I've been surrounded with strong and inspiring women, including my two grandmothers, my mother and sister and countless friends.
In honor of International Women's Day, here are a few who rise to the top of my list:
"Passionate women are always feared because they threaten to undermine the status quo."
Terry Tempest Williams has long been one of my favorite authors. Her writing has many times soothed my soul, nourished my love for the wilderness and spoken to my heart. As an environmental attorney and policy wonk, I often find myself embedded in long, complex and somewhat dry documents–far from the beautiful places and people I'm seeking to protect. Terry Tempest William's words have always brought me back to why it is I do this work, and inspire me to continue.
While Terry Tempest Williams has long inspired me as an author, she also inspires me as an activist. She organized authors to write about the Arctic National Wildlife Refuge, formed an energy company with her husband to purchase oil and gas rights in her back yard, and is a strong advocate for the Bears Ears National Monument and surrounding tribes. These accomplishments, combined with years of additional work, serve to make her one of the most inspirational women I know of.
This one is a bit closer to home. We're extremely fortunate here at Ocean Conservancy to have a female President. There aren't a lot of women at the top of large organizations, so this isn't something I take for granted. I think I can safely speak for all women in our organization (and likely the men, too) when I say we're pretty proud to have this inspiring leader at our helm.
Janis has inspired me throughout my career. Law school was a challenging time for me–living in a big city, surrounded by aspiring corporate lawyers and taking classes on contracts was less than inspiring, to say the least. What kept me going was the opportunity to work on things I cared about, and with people who were doing the work I wanted to do when I finished school. In my final year of law school, I interned with Janis when she worked at Oceana. The job kept me going emotionally, and helped me to see the light at the end of the law school tunnel. I learned some important lessons from Janis, including the importance of having women role models in your field, and of supporting each other. Ten years later, after charting my own path through the Alaska fisheries world, I came back to work with Janis at Ocean Conservancy. She continues to serve as a role model and inspiration today.
Emma Teal Laukitis and Claire Neaton, the Salmon Sisters
I draw inspiration from those younger than me as much as I do those older. I've been privileged to know many incredible women fishermen in Alaska of all ages, and I am inspired by every one of them. Emma and Claire are commercial fishermen and also run a successful business–the Salmon Sisters. I will admit that I love their clothing and have at least one full outfit of their wares. Aside from their beautiful designs, these two serve as powerful role models for Alaska's young fishermen. In their Give:Fish project, they donate one can of salmon the Alaska Food Bank for every item they sell. Emma and Claire are also engaged in Alaskan fish policy, and are always willing and eager to talk about their experiences with young fishermen. They are wise beyond their years when it comes to appreciating and speaking about fish, fishing and the ocean. To see such passion, commitment and intelligence not only inspires me, but gives me hope for the future knowing that every generation of strong women is followed by another wave of women doing even greater things!
Thank you for letting me share the stories of these incredible women. I hope that you, too, have had women inspire you to be better, braver and bolder. Let's work to pay it forward!