Our Efforts Paid Off! Congress is Investing in Our Ocean this Year, but More Support Needed for 2018.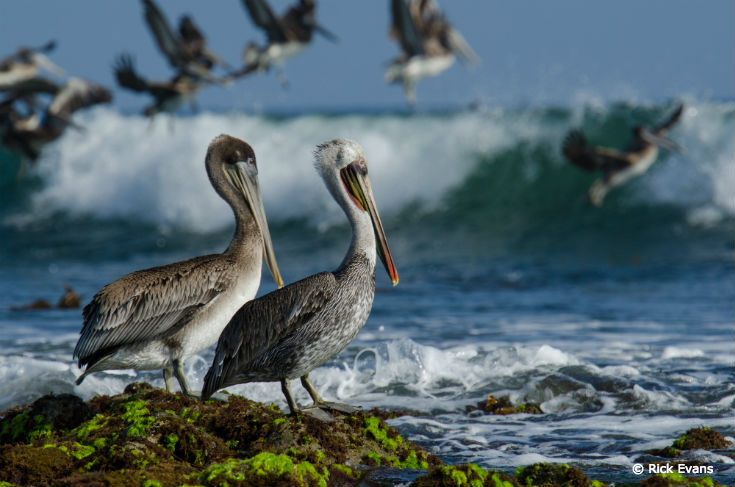 It seems a lifetime ago that we started our joint efforts in February of 2016 to support investments in a healthy ocean for this fiscal year. It took 15 months but our work has paid off.
This week, Congress released a late, but welcome, federal budget for 2017. It is a budget that reflects our ocean values, with investments in agencies like the National Ocean Service and the National Marine Fisheries Service.
This success stands in stark contrast with the vision for next year's budget laid out by the Trump administration last month. The National Oceanic and Atmospheric Administration (NOAA) overall faces cuts under the new administration, with specific cuts proposed for Coastal Zone Management, Sea Grant and others.
Drumbeat of support
During the last 15 months, ocean champions ranging from business leaders to surfers and stay-at-home moms called their members of Congress, signed petitions and letters, shared their stories on Facebook and even hopped on flights to D.C. to meet with their senators in person. They talked about the importance of a healthy ocean to their lives and communities, as well as their jobs and their bottom line.
That drumbeat of support for ocean funding was heard loud and clear by Congress.
Here are some of the great outcomes we achieved for ocean funding:
Efforts to stem the tide of marine debris getting into our ocean will be bolstered by $500,000 in additional funding to strengthen and broaden efforts at NOAA.
Ocean acidification research will continue at current funding levels, supporting the on-the-water sensors and data that businesses, like shellfish harvesters, need to succeed in the face of changing oceans.
Marine mammals will continue to benefit from funding for our ocean first responders, the marine mammal stranding networks that rescue ocean wildlife when they face a crisis.
Grants to coastal states will continue to support regional, state-based and local solutions to the challenges our coastal communities face.
Congress is paying attention, and they have heard from their constituents that cuts to ocean programs simply don't have public support. Congress followed through on our request to invest in our ocean's future this year, and as we continue to share that message, we fully expect that Congress will hear us again in 2018.
Stay tuned, the next steps in next year's budget process will unfold in the coming weeks, and we will keep you informed.
Together, we have and can continue to make a difference!