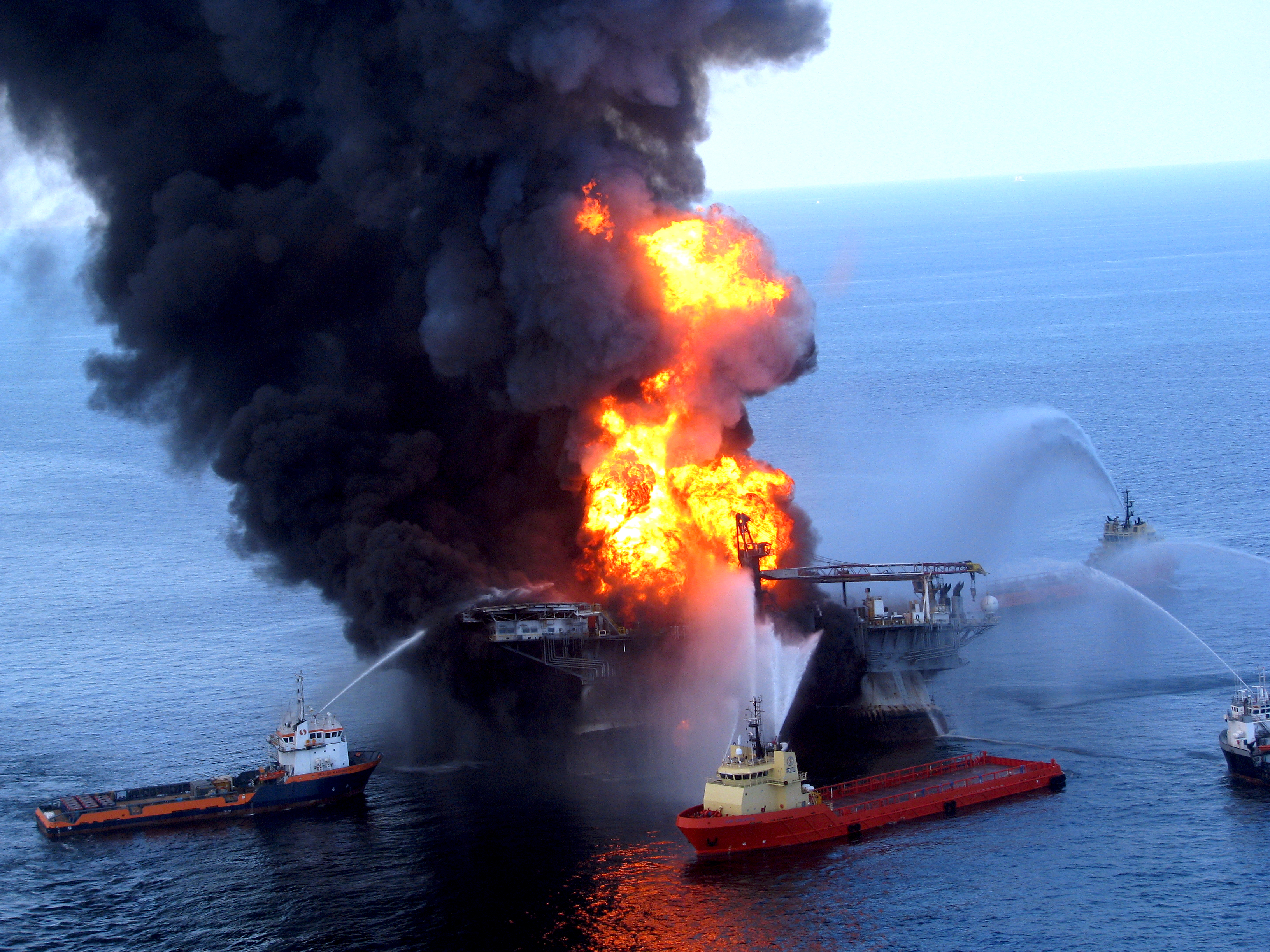 How a Trump administration merger could condemn us to another major oil disaster
Like most coastal communities in the Gulf, my hometown of Mobile, Alabama, is still working to recover and restore this valuable ecosystem in the wake of the BP Deepwater Horizon oil disaster seven short years ago. This is where I grew up and this is where my passion lies for helping restore, protect and preserve our beautiful Gulf of Mexico. 
It's hard to imagine our government would want to undo some of the critical safeguards that were put into place after BP—the worst environmental disaster in U.S. history that claimed 11 lives, temporarily closed our fisheries and caused widespread environmental and economic damage.
But this week, we're hearing that the Trump administration might take the misguided and frankly, dangerous, step of merging two Department of Interior bodies tasked with oversight of offshore oil and gas leasing: the Bureau of Safety and Environmental Enforcement (BSEE) and Bureau of Ocean Energy Management (BOEM).
This comes at the heels of two recent Executive Orders. President Trump ordered the Office of Management and Budget to propose a plan to "reorganize governmental functions and eliminate unnecessary agencies, components of agencies, and agency programs." And the Trump administration initiated development of a new Five-Year Outer Continental Shelf Oil and Gas Leasing Program that would seek expansion of leasing and drilling offshore in Alaska, the Mid-Atlantic, the South Atlantic and the Gulf of Mexico.
At a time when offshore oil leasing and production could expand into high-risk or highly sensitive ecosystems such as the deep waters of the Gulf of Mexico or the Arctic, maintaining the separation of BOEM and BSSE is critical to keeping people and wildlife safe from future oil disasters.
Why is this merger such a terrible idea?
Before the BP oil disaster, the Mineral Management Service (MMS), under the Department of Interior, was the sole agency tasked with overseeing energy and mineral resources on the Outer Continental Shelf and federal and American Indian lands.
The service had conflicting missions: to promote resource development, to enforce safety regulations and to maximize revenue. These conflicting goals, plus a lack of agency resources, prevented it from keeping pace with the challenges of overseeing industry operations in U.S. waters.
The 2011 National Commission on the BP Deepwater Horizon Oil Spill and Offshore Drilling found that MMS's mandate to develop offshore resources, combined with political pressure to maximize revenues, superseded its responsibility to develop those resources in a manner that protected human health, safety and the environment. MMS's conflicting mandates, inadequate regulations, chronic shortage of resources, lack of technological expertise and tendency to defer to industry in the years leading up to the BP oil disaster were among the shortcomings identified by the Commission.
The bipartisan Commission called for a "comprehensive overhaul of both leasing and the regulatory policies and institutions used to oversee offshore activities." To help avoid future conflicts and assure independence and integrity, the Interior Secretary Ken Salazar issued a Secretarial Order re-organizing MMS into three new entities, each having separate responsibilities:
Bureau of Ocean Energy Management (BOEM): responsible for the sustainable development of the Outer Continental Shelf's conventional and renewable energy resources, including resource evaluation, planning and other activities related to leasing.
Bureau of Safety and Environmental Enforcement (BSEE): responsible for ensuring comprehensive oversight, safety and environmental protection in all offshore energy activities.
Office of Natural Resources Revenue (ONRR): responsible for the royalty and revenue management function including the collection and distribution of revenue, auditing and compliance and asset management.
This reorganization was a positive move for the oil and gas industry and for the future of our oceans. Their continued separation is necessary to protect the lives of workers, the safety of coastal communities and the health of the ecosystem.
Instead of an irresponsible step backwards, the safeguards for industry, safety and environmental protection should be increased to match the growing scale, complexity and risk of oil production in deeper and more sensitive offshore environments. Without proper oversight, we risk repeating the costly mistakes that led to the BO oil disaster.
The fishing and coastal communities that depend on a productive and healthy ocean deserve nothing less.
We say no to this merger.